Fight of 'cockerels' in El Alcoraz
The two newly descended want to return to First. Two projects that are still missing many pieces are measured. Etxeita, down at the last minute at the gunsmiths.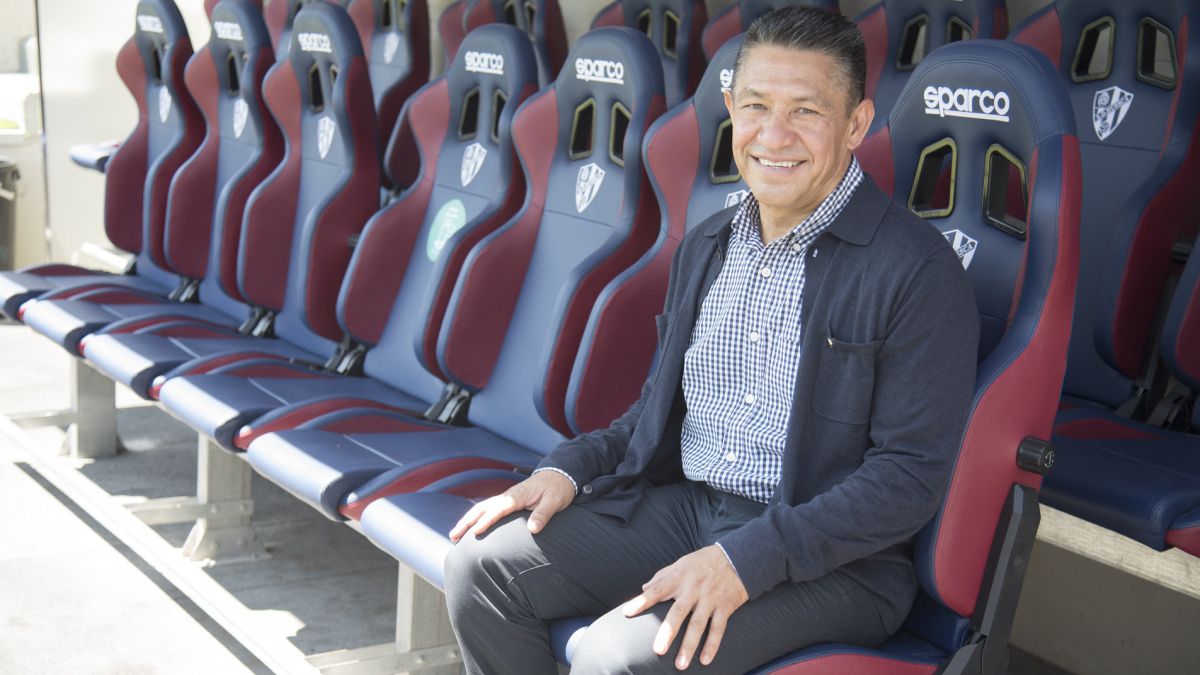 Nacho Ambriz and Garitano debut their projects with an authentic cockfight. Alcoraz will measure two teams that are under construction but that aspire to return to the First Division. Huesca is the current lift team in Spanish football and will seek its third consecutive jump to LaLiga, while Eibar had settled in the top flight with seven consecutive seasons in the elite (follow the match live on As.com) .
The Alto Aragonese are the experts in promotions in recent seasons, but this season they have opted for a Mexican for their bench who makes his debut in Europe, Nacho Ambriz. The coach achieved everything in his country and now he wants to guide Huesca to the highest category. In Huesca's exotic bet there is a solid base formed by Andrés, Pulido, Mikel Rico and Ferreiro. Four veterans who are part of the shield and who want a new promotion. The last to get on the project is Esteban Aparicio, the tenth addition. The 20-year-old right winger has been trained at Rayo Vallecano and has passed through La Fábrica and Badalona.
The gunsmith set returns to the silver category after seven years in the First Division. For this 're-release' he will not be able to play with Etxeita because he suffers a rib fracture or with Aketxe, positive for COVID, two players called to make differences in the category. Gaizka Garitano begins his second stage as coach of the club, which he managed to ascend to the top category for the first time in history in 2014. The gunsmiths, who will seek to repeat this success this season, have incorporated fourteen players and their connection is not yet the ideal, since many have arrived a few days ago.
Not moved Rahmani, positive for COVID recently; Correa, who has not participated in the friendlies after his surgery a few weeks ago; and Sielva, contact of a positive. The Alcoraz and Ipurua are sister stadiums, with small towns and with recent extensions. The Alto Aragonese club has had to make a draw to distribute the tickets, since there may not be more than 40 percent of the capacity, which means 3,660 fans in the stands.

Photos from as.com