FIBA announces the seeds for the next Euroleague
The draw, in which Perfumerías Avenida and Spar Girona will be sure, will take place this Thursday. Valencia has yet to play the square.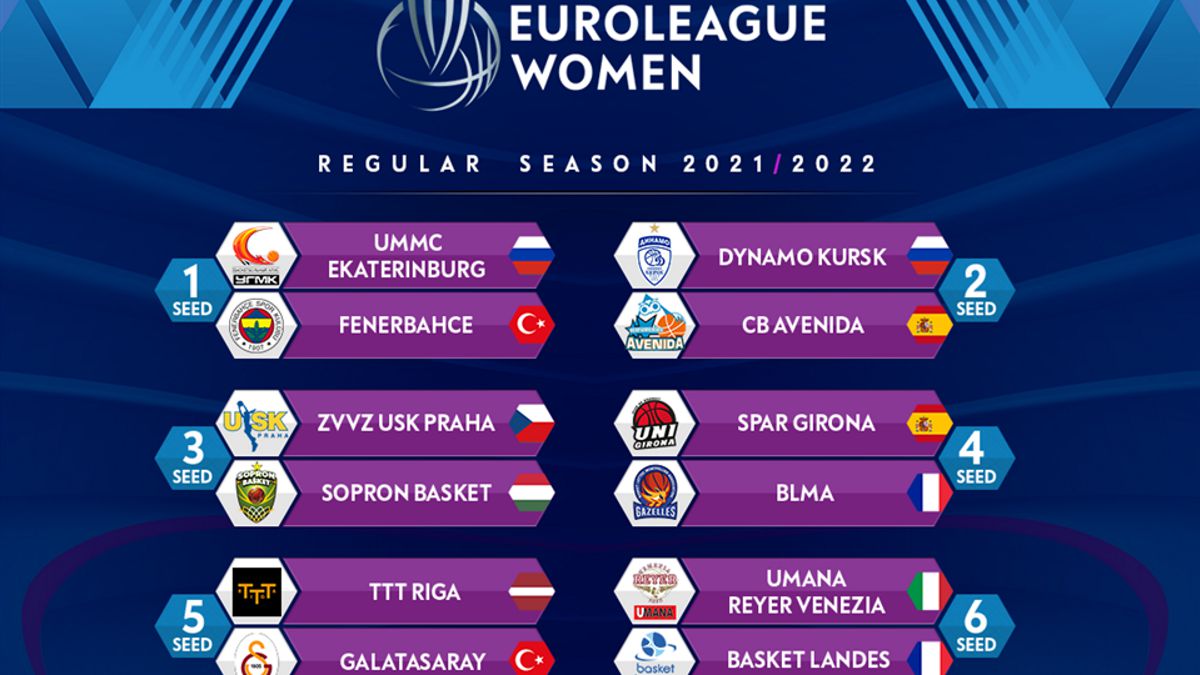 FIBA Europe announced this Monday the seeds for the draw for the 2021-22 season of the Women's Euroleague, which will take place next Thursday, August 19 in Munich (Germany). Perfumerías Avenida and Spar Girona, which are directly classified for the next edition, will be in pots 2 and 6, respectively. Valencia Basket will have to play a place, for Pot 8, between September 21 and 23 in Schio (Italy) with the French Bourges Basket and the host Familia Schio.
A total of 20 clubs registered for the 2021-22 season of the main women's club competition on the continent, and 14 of them obtained a direct place in the regular league, which will be played in two groups of eight teams each.
The seeds, based on the ranking of club performances in European competitions in the last three seasons, are as follows for the regular league: 1: UMMC Ekaterinburg (RUS); Fenerbahce (TUR) 2: Dynamo Kursk (RUS); CB Avenida (ESP) 3: ZVVZ USK Praha (CZE); Sopron Basket (HUN) 4: Spar Girona (ESP); BLMA (FRA) 5: TTT Riga (LAT); Galatasaray (TUR) 6: Umana Reyer Venezia (ITA); Basket Landes (FRA) 7: VBW Arka Gdynia (POL); PBC MBA Moscow (RUS) 8: Winner of Qualification Tournament 1 (Kayseri / Sepsi / Szeskzard); Winner of Qualification Tournament 2 (Bourges / Schio / Valencia) .
Photos from as.com