Ferrari, on the side of Red Bull
From the 'Scuderia' they believe that it should be the pilot's team that causes the damage, who pays for the repair. "The pilots would be more responsible," they say.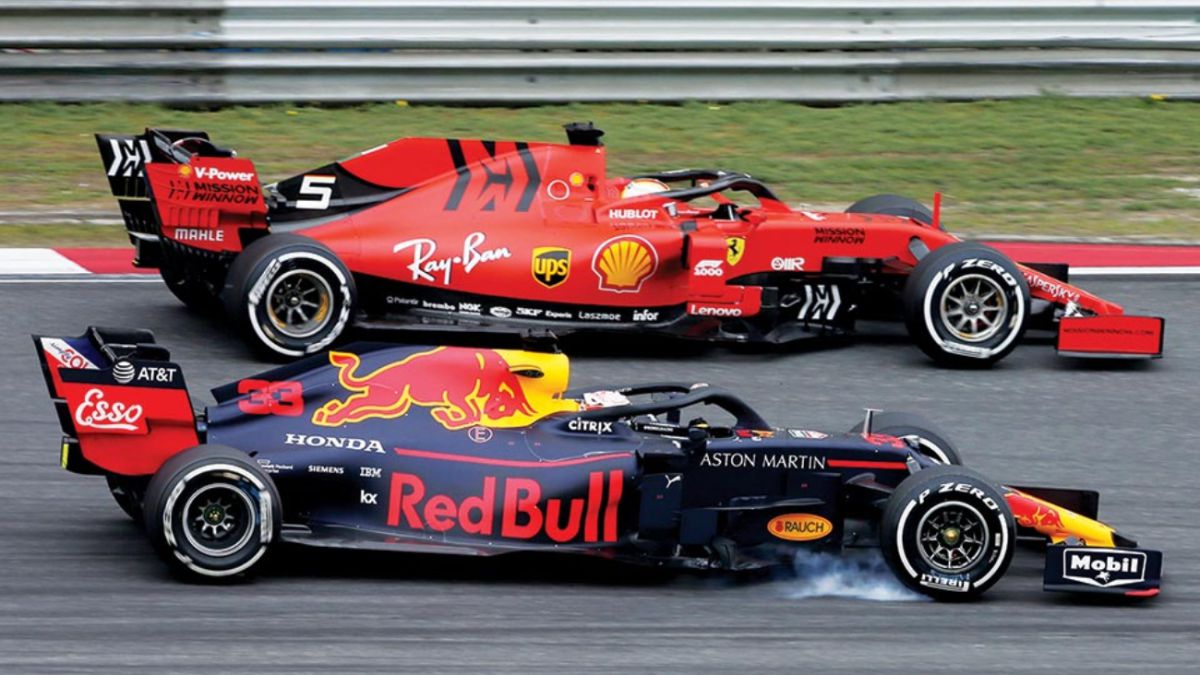 Silverstone left an open war with the Hamilton-Verstappen incident, in which sides are now beginning to form. But as always, the allies have no more than personal interests that at present have led Ferrari to position itself alongside Red Bull. Above all, because although the significance does not even come to resemble what happened on the British track, the cost of the damages suffered by Leclerc after the impact with Stroll at the start of the Hungarian GP are similar to those of the energy team in the car of Max. It is about millions, more than three in the RB16B between collateral damage and concrete repairs, for the two and a half estimated by Mattia Binotto, head of the Italian team, after the mishap at the Hungaroring with the Aston Martin.
Beyond the economic damage that this could cause to the factories previously, for the first time in history, now the price to pay could be much higher since with the introduction of the budget limit (it is approximately 125 million euros per equipment) Damage bills are quite painful. From Red Bull they ask that the repairs not be added to the annual budget: "Those things can be a decisive factor in the fight for the title". While from Ferrari, despite the fact that the World Cup is not their fight at the moment, they also look for solutions that point to the team of the pilot who caused the accident: "If you are not guilty, having such damage in the budget limit is an even greater consequence today. If a pilot fails, the pilot's team should at least pay the other team for damages and repairs. "
Ferrari boss Binotto is much more forceful when it comes to outlining a solution on accidents and acknowledges the reason: "That will make the drivers more responsible." However, the Swiss leader also welcomes the plan proposed by Red Bull, on dispensing with spending on repairs in the budget limit. So should repairs be exempt? "I think it is without a doubt an important point because as I mentioned, 2.5 million euros show that, in general, the damage can be significant", Mattia acknowledges. Although from Maranello they believe that finding the ideal solution can be complicated, "it is something that will be discussed with the FIA, F1 and the teams in the coming weeks, in order to see if there is any solution for the future."
But while that solution arrives, if they manage to win this battle, for now the only certainty that both Ferrar and Red Bull have is that they will have to go through the box. And as if that were not enough, in the case of those from Maranello, they must have "general damages" after the accident in Hungary. The power unit area in the Leclerc SF21 was destroyed and when they mount the fourth engine of the season, they will carry a penalty that would mean between five and ten positions on the grid. But from the Scuderia they downplay that factor: "Sometimes we can be the ones who cause ourselves that damage." While in Milton Keynes, they do not forget what happened in Silverstone: "Your apologies? They are not going to pay us the bill."

Photos from as.com