Fabio and Aridai, the next starting movements
With the arrival of Omenuke Mfulu, the yellow squad is expected to be almost closed pending the departure of some footballers.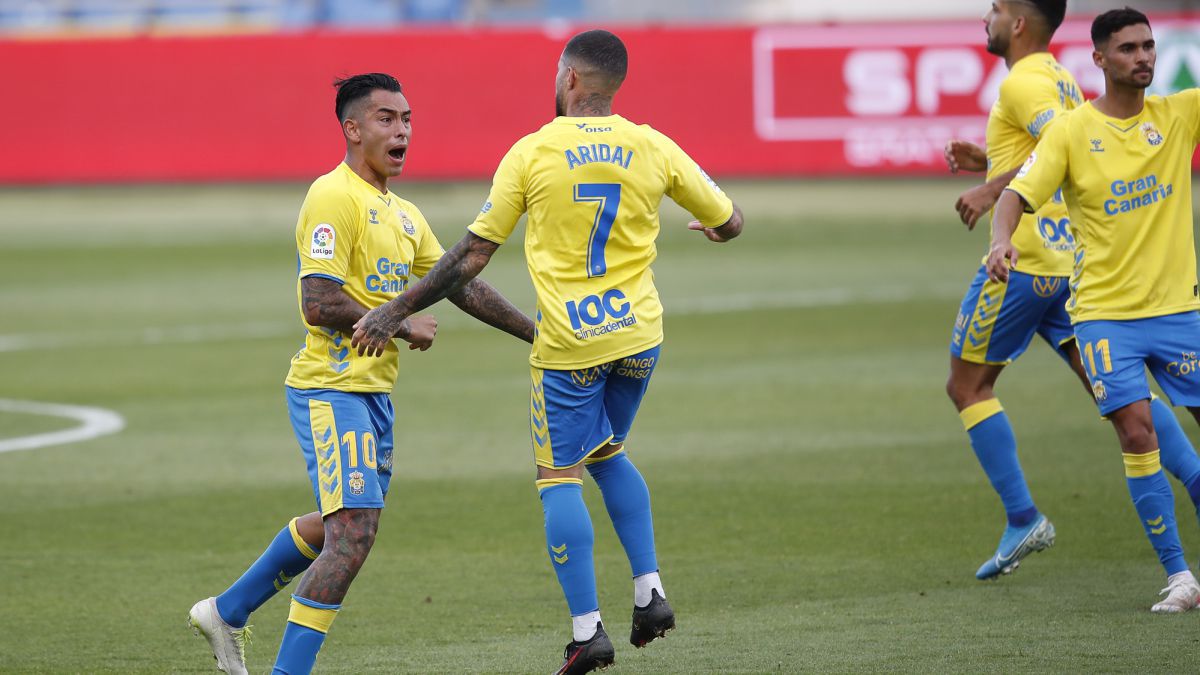 The new signing of the international midfielder with the Congo, Omenuke Mfulu, may lead to a new fit of pieces in UD Las Palmas, where Fabio, above all, and Aridai, who almost does not count for Pepe Mel, would be the ones affected to enter this market of summer to be able to have minutes away from Gran Canaria.
With less than fifteen days to start the competition against Real Valladolid, it can be said that the yellow team has practically the duties done in terms of making the squad with the reinforcement so longed for by Pepe Mel in the center of the field. Thus, with this incorporation, the position would be covered with creative players such as Kirian, Loiodice, Sergio Ruiz, Maikel Mesa, Unai Veiga and another more defensive profile such as Mfulu. For this reason, Fabio could be the great victim of this operation as he does not have a gap in said demarcation in the face of existing competition.
His complicated situation is not new, since last year due to injuries and Mel's low confidence, the Gran Canaria only played 22 games, with a total of 1,665 minutes, being one of the least used midfielders by the coach. Now, once he has renewed his contract with the entity until 2024, the most plausible option is a loan where the 24-year-old footballer can enjoy continuity to earn a place in the team next year.In similar circumstances is Aridai Cabrera who, before the landing in the team of footballers like Peñaranda, Sadiku or Pinchi, plus the complete recovery of Pejiño, will not have many more minutes than he has had now with a fairly residual role. In his case, at 32 years old and without being convinced since his arrival a year and a half ago, he is expected to reach an agreement for his termination and his destination could be in India at zero cost for the team that ends up signing it.
With these two starts and seven additions to the squad for the new season. There could only be more changes if the sports management found a bargain in the market in recent weeks. In addition, in December Sergio Ruiz will leave and that place will obviously be occupied by Jonathan Viera, so it is considered that, if Moleiro and Álex García maintain their line, no more signing would be necessary until the arrival of the genius of La Feria.
Photos from as.com