Ezpeleta: "The only thing I can say to Rossi is thank you"
The CEO of Dorna to AS on the withdrawal of the Italian: "Valentino is already a legend, but we will decide with him when he wants us to deliver the MotoGP Legend to him."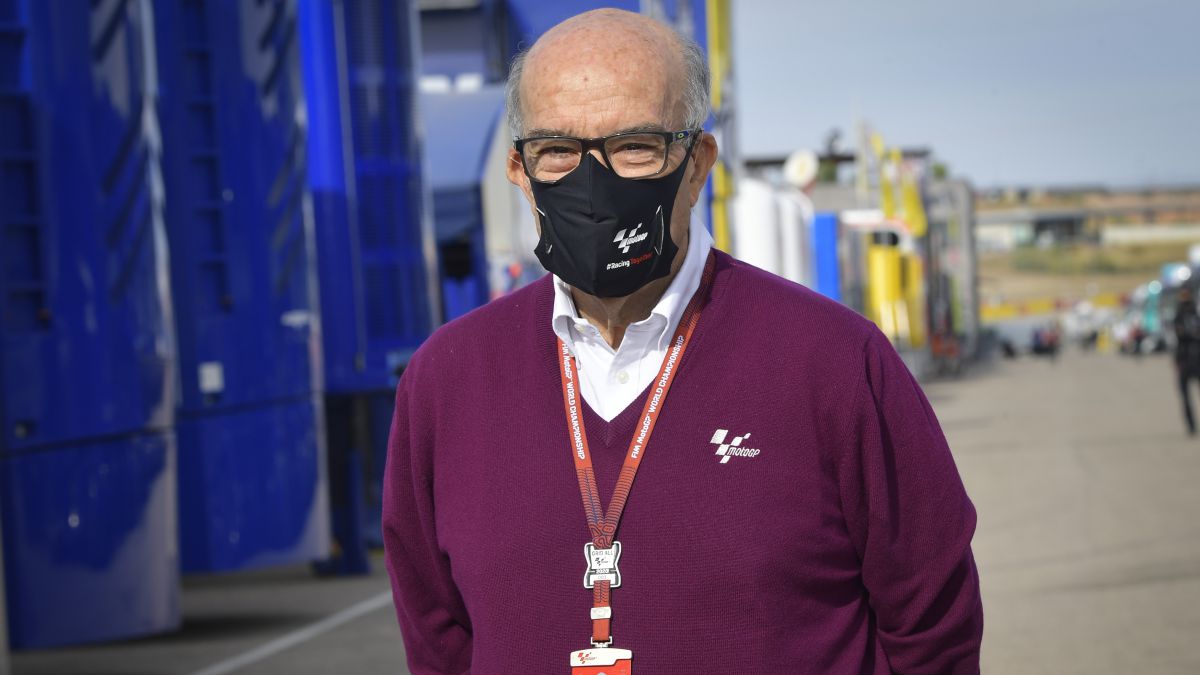 How could it be otherwise, Carmelo Ezpeleta attended the press conference in which Valentino Rossi announced his retirement from MotoGP at the end of this season. The head of the World Cup sat in the front row, next to Uccio, the inseparable friend of The Doctor, and when he finished he attended to AS from the same press room in which the legend had announced his retirement.
-What can you say at a time like this?
-Thank you, all I can say is thank you.
-Why?
-It's clear. He has been an extraordinary pilot. For me, the most important thing about Valentino is how good he has been as a driver, and what he has told about how he lives the competition is what defines Valentino's way of being. Valentino is a natural competitor and has done really well. It's not just how nice he is, that he is, but how good he has been.
-Are you sad?
-Yes, but hey, I expected it.
-I would have liked to see him one more year with the Ducati, but it makes me happy to see that he leaves when he wants and is healthy.
-We have always wanted it that way and thank God it could have been that way.
-When will a MotoGP Legend for Valentino?
-He is already a legend, but we will decide with him when he wants us to deliver it to him. He is one of the few who does not need to be nominated.
-How much will you miss the championship?
-I hope very little, because I hope that he will be here more times and that he will help us make the championship better.
-Does it help a lot to know to alleviate the pain that you will have your own team next year?
-Man, sure, because it will be here for a long time.
-You have already experienced the withdrawal of other illustrious people, such as Doohan or Lorenzo. How do you fill the void left by great figures?
-What happens is that you always wait for them, because nobody is eternal, and everyone ends up retiring. It is the law of life and normal for that to happen.
-How did he communicate it to you and what did you tell him?
-We have talked about it many times. On a personal level, it will change us little, because we will continue to see each other.
-In the end he will leave before you ...
- (smiles). Mine is easier.
-Did you try to convince him to continue another year?
-No. Not now, not ever.
Photos from as.com