Enric Mas: "We have an idea to beat Roglic"
Enric Mas and Miguel Ángel López attended the media on the first rest day of La Vuelta after getting on the provisional podium after the ninth stage in Velefique.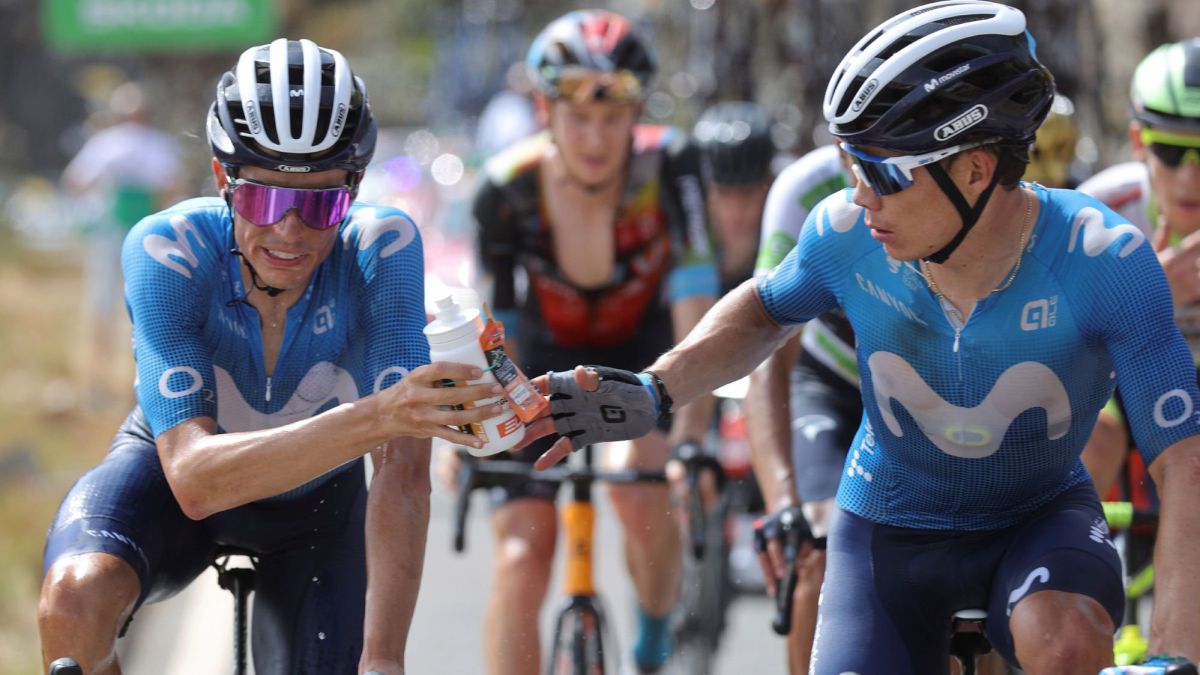 "We have an idea to unseat Roglic", Enric Mas acknowledged to the media on the first rest day of La Vuelta. The Spaniard, second overall at 28 "behind leader Roglic, along with his teammate Superman López, the Colombian is third at 1:21, are the great threats for the Slovenian when the race reaches its first day of reflection. The two Movistar leaders agree on a maxim: "The only way to unseat Roglic is if we work as a team." The Spanish team emerged stronger from Sunday's stage in Velefique. "We went out to try to distance all possible rivals," confirmed Mas. The result was that only the red jersey was able to follow his wheel.
It is very exciting to see the form of the Artá rider, who after his second place in La Vuelta 2018, arrives chasing to return to a great podium and, above all, those sensations. It seems that in the first nine stages of the round he has found them: "I got to the Tour well, but maybe I lacked that confidence. Luckily I didn't end up dead and I rested well. Now I do have that confidence that I lacked. After years of professional work and a lot of work, in Velefique I found myself in a beautiful and almost unprecedented situation for me: first and second in a heads up ", says Mas, who has only been on the podium for one day in his career, the last of the 2018 round in which he got into the Madrid drawer.
In addition, at Movistar they seem to want to make it clear that they hope not to make mistakes from the past, when the coordination between the leaders was not the best. López wanted to make it clear how he lived the ascent to Velefique and that he knew how to sacrifice himself: "I went out to the attacks of Adam Yates because he was dangerous and if he left, we would have to work. Then, with Enric Mas in front with Roglic, I couldn't shoot for him because it would have hurt him. "The two riders, who agreed that during this rest day the idea was to rest well and go out to ride so as not to lose their physical tone, neither do they believe that La Vuelta is already a Roglic-Movistar. According to Mas: "Each team has its strategy, Ineos cannot be ruled out with Bernal, a Giro and Tour winner, and Adam Yates." López, Egan's compatriot, doesn't dare rule him out either: "He is less than two minutes away (1:52) and Yates a little further (2:07). Perhaps in Velefique they did not have their day, but there are still demanding days ".
Photos from as.com