Enoch completes the Baskonia
It comes from Obradoiro, where it tasted the taste of Spain for the first time, and now it will go to the next level: also the Euroleague.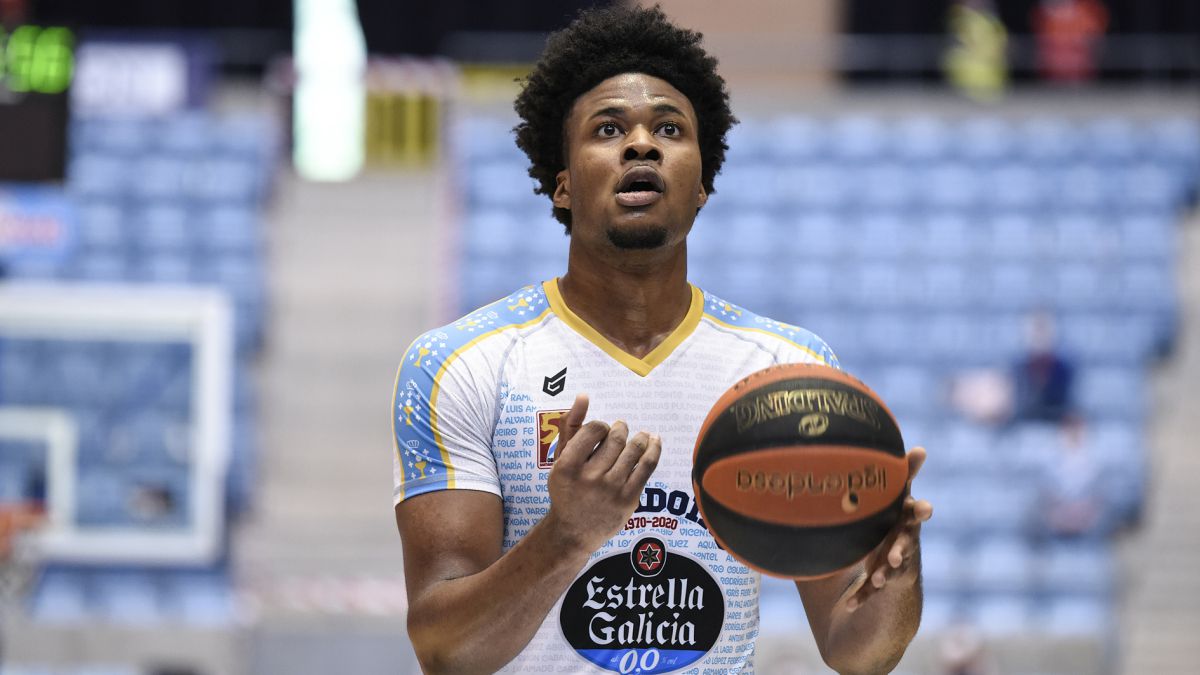 Baskonia has made the arrival of center Steven Enoch official. The departure of Jekiri, Diop and Fall and the entry of Landry Nnoko and Matt Costello forced the Vitoria club to look for one more inside player to close the rotation. Last year there were many games in which Dusko Ivanovic played with little ones in the paint like Polonara, Giedraitis or Peters. Known as small-ball.
That strategy announced changes in the paint but not one hundred percent as has happened. Steven Enoch is an American and Armenian dual national player. At 2.08 tall, he plays in the pivot position and weighs 116 kgs. He is a native of Norwalk, Connecticut and has played for the Huskies, Cardinals and Monbus Obradoiro. He is international with the Armenian U-20 team. He was born in 1997 and is 23 years old. In September he turns 24.
From last year's Baskonia came Colom, Massenat, Vildoza, Henry, Dragic, Polonara, Jekiri, Diop and Fall. Kurucs, Raieste, Sedekerskis, Peters, Giedraitis and the coaching staff follow. Also participating in the preseason are young Hanzlik, Savkov and Cissoko, who will be loaned at the end of the summer to Iraurgi from LEB Plata.
The additions are Costello, Marinkovic, Fontecchio, Granger, Baldwin IV, Nnoko and now Enoch. Matt Costello is in the AfroBasket with Ivory Coast. His papers are being managed and he will return without occupying an extra-community position. The same thing happens with Enoch as he also has an Armenian passport. In theory, this move closes the Baskonia 2021-22.
squad
Therefore, this will be the roster of Dusko Ivanovic's team:
Bases: Baldwin, Granger and Kurucs
Bodyguards: Marinkovic and Raieste
Aleros: Fontecchio and Giedraitis
Pivot-wings: Peters and Sedekerskis
Pivots: Nnoko, Costello and Enoch
Photos from as.com