Emery: "The game was a prize and we were able to win"
The coach regretted that the goal they conceded was "similar" to that of the Champions League final, but admitted the greatness of the 'blues' and their enormous potential.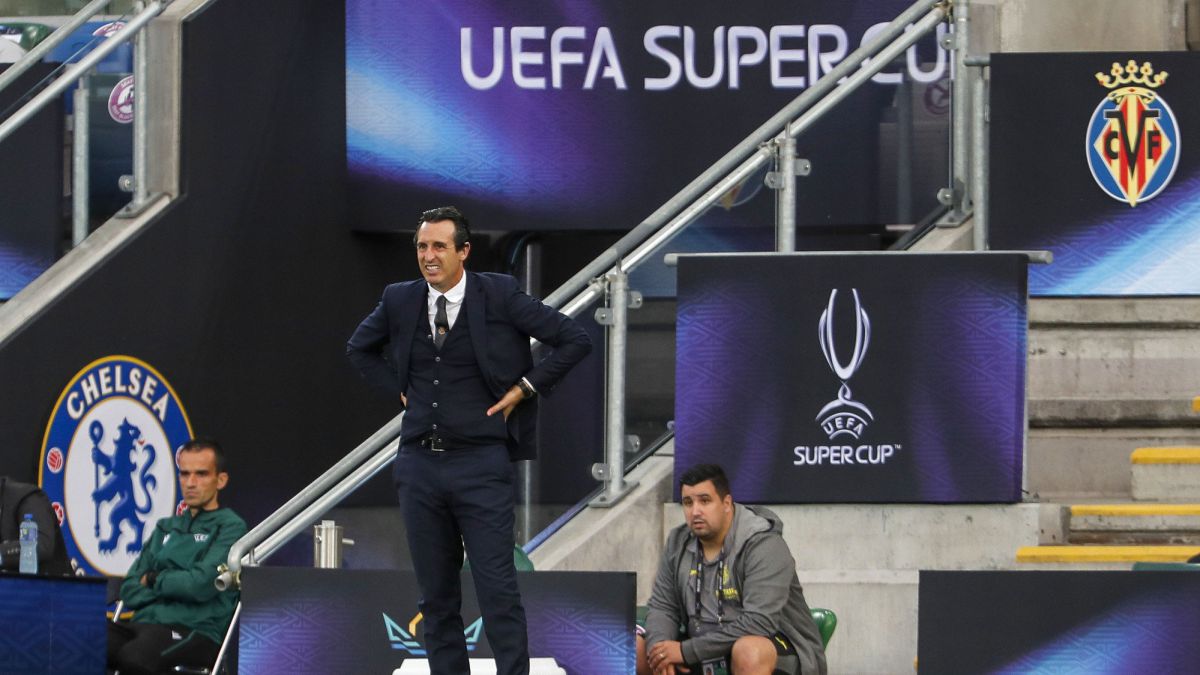 Feeling despite the defeat: "I feel honor and pride to represent this club and this project, as well as the Spanish LaLiga. Against the best team in the world we have competed and re-engage after losing. We have had two clubs ... In overtime the The team felt the accumulated fatigue. Penalties a few days we have to win and another to lose. Today's game was a prize and we knew we were not the favorites, we have done many things well to win and now this is the way
Pau Torres: "We will give Pau a vacation, we thank the players who are no longer in the club but who won UEFA last year"
Tears of Albiol: "It is a privilege to be in a Super Cup final. Yesterday we asked questions in the locker room and only Asenjo has won it. We are proud of what we have experienced and although we have not won we have opened a path for the future"
Errors: "We knew we had to have a brutal game on a defensive level, we have been less protagonists with the ball than I would have liked, but we have been aggressive to go looking for the goal. For that reason I say that I do not have much to reproach. Ziyech's goal made me angry but hey, they are tactical aspects that can happen, the goal they scored is similar to the one in the Champions League final against City
LaLiga start: "This game has to reinforce us, we have had a preseason against first-line teams even though it has been rough. But we have arrived as we wanted, now we only have to give continuity to what we are building"
Message to the dressing room: "That I am very proud, that they have their heads held high, that we have had very serious options to win. We now have to have confidence in the face of the Champions League, where we will have rivals like today" .
Photos from as.com