Emergency duel without the U21 internationals
Real Zaragoza, which cannot count on Francés, Francho and Azón, has only added one point in the first two days. The Cartagena, none.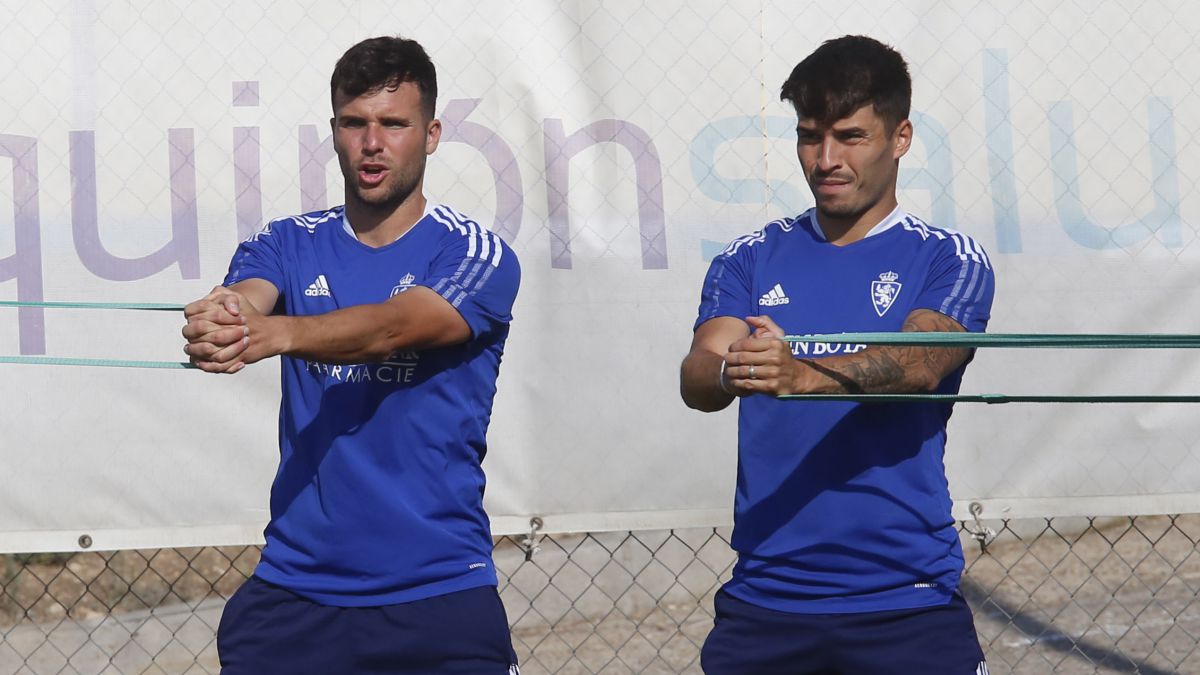 Emergency duel in a Romareda in which more than 10,000 fans will gather. Real Zaragoza has only added one point in the first two days and needs a victory as soon as possible to confirm the good feelings shown in Valladolid, especially in the last half hour of the first half, and to scare away the doubts and ghosts that so much they threatened last season. The same happens with Cartagena, who have not even scored and have the need to cut the bad dynamics with which the championship has started (follow the game live on As.com) .
In those two defeats of the albinegro team, the lack of forcefulness of the defense was evident. And the rearguard is being the main problem of the team led by Luis Carrión: four of the five goals conceded have come due to errors by his players. To form part of the solution, Gastón Silva was signed, who, except for a surprise, will make his debut at La Romareda and will seat Andújar or Alcalá.
Cartagena counts for the meeting tonight with the casualties due to injury of Luna, Nacho Gil and De Blasis, the latter still without making his debut. On the contrary, he recovers Bodiger, who aims to start in the double pivot with Tejera. The other novelty in the line-up will be De la Bella on the left side to replace Luna, while one of the doubts is whether the coach will give Prior or continue to trust Marc Martínez under the sticks.
Zaragoza, meanwhile, will not be able to count on their U-21 internationals tonight. Francés, Francho and Azón, all of them starters in the first two days, are summoned today by Luis de la Fuente at 12:00 hours and the Royal Spanish Football Federation has not allowed them to join at the conclusion of the match. This fact, in addition to seriously damaging the Aragonese, will cause Juan Ignacio Martínez, who is measured against one of his former teams, to make at least four changes in the line-up. Lluis López, Zapater and Álvaro Giménez will enter in place of the homegrown players, while Cristian Álvarez, already recovered from the contracture that prevented him from playing in Pucela, will return to goal.In addition, Bermejo could lose his place in favor of Borja Sainz, while Nano Mesa, the last reinforcement for the forward of a Zaragoza that has remained unmarked in the first two days for the first time in its history in the Second Division, will have to wait on the bench to be able to make his debut with the Aragonese team shirt.
Photos from as.com