El Toralín opens the curtain of the centenary of Bercia
Ponferradina and Alcorcón present many new faces compared to last season, but Bolo and Anquela know each other perfectly.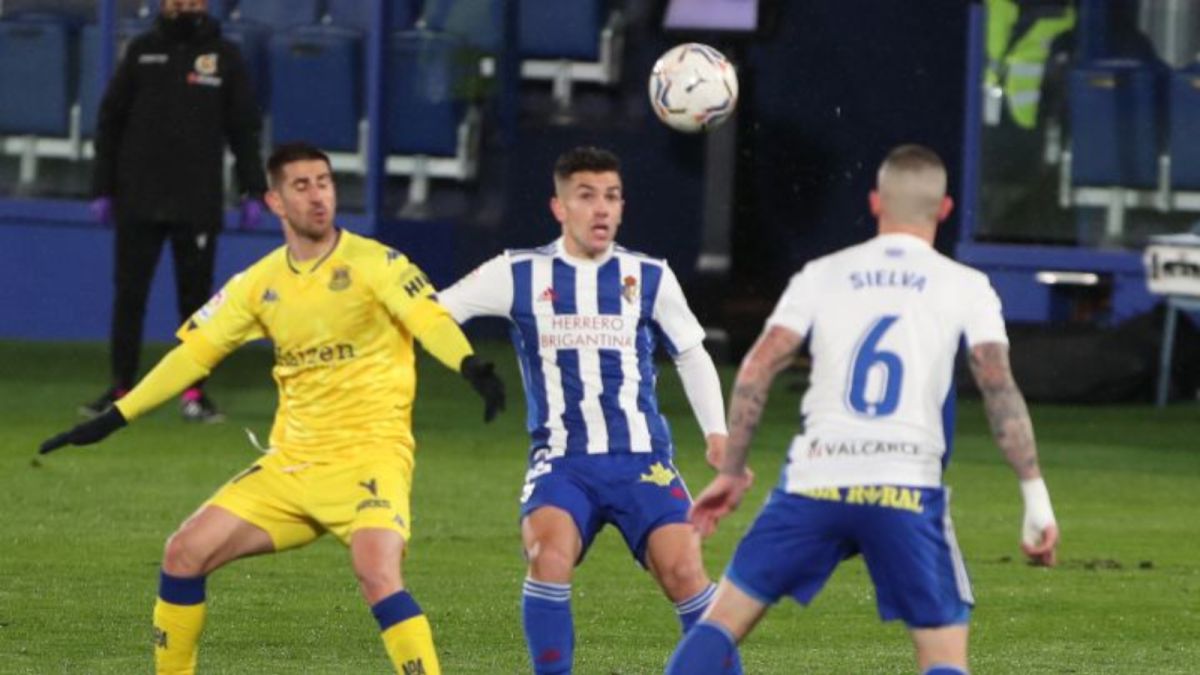 Tonight El Toralín raises the curtain on Ponferradina's centennial season, which will turn 100 next June but is beginning to celebrate with the start of its third consecutive season in the Second Division. In front of him he will have an old acquaintance, an Alcorcón with whom he has shared more modest football and with whom he now fights in the elite (follow the game live on AS.com).
At this time, talking about what each team can present on the field is almost a chimera. Bolo acknowledged that the first days are an extension of the preseason with points at stake that, logically, no one wants to give up, and Anquela insisted on the speech (shared by his colleague from Ponferrada) of the nonsense involved in starting a season with the market still open. In any case, the two teams enter this league debut with many new faces, much to polish tactically and much to improve physically, improvements that should start today.
In the Ponferradina, Bolo assured that he is clear about the eleven and this could be very similar to the one he presented last Sunday in La Coruña in the Teresa Herrera dispute, with Amir in goal; Paris, Pascanu, Amo and Ríos in defense; Agus Medina and Erik Morán in the center, with Dani Ojeda and Naranjo widening the field on the wings and Edu Espiau and Yuri as a pair of attackers.
For its part, Alcorcón begins the season as the dean of the Second Division. In such a difficult and complex league, Anquela's team will add its 12th consecutive season in the category. In addition, also in a very special year, since the Alcorcón is celebrating its 50th anniversary.
The Alcorcón arrives with eight new faces: Carlos Hernández, Gorosito, David Forniés, José Aurelio Suárez, Juan Hernández, Asier Córdoba, Al Badaoui and Raúl Asencio. Several of them could be starters or have minutes on the first day of the League. Alcorcón has played eight preseason games with five victories against teams such as Talavera, Granada, Málaga, Sanse and Ibiza and three defeats against Fuenlabrada, Rayo Majadahonda and Leganés.
We have seen in preseason a very serious Alcorcón in defense, tactically ordered and with more gunpowder than last season. Signings such as Juan Hernández, Asier Córdoba or Carlos Hernández have begun to show everything they can contribute. We will also have to pay attention to Moyano. The midfielder signed from Córdoba for the potter subsidiary, but has played many minutes this summer with the first team leaving very good impressions.
Photos from as.com