Dybala, fisherman of troubled rivers
La Joya premiered in this Serie A edition with a goal and assistance, at the hottest moment of the CR7 soap opera and with doubts as to whether Scaloni should call him with Argentina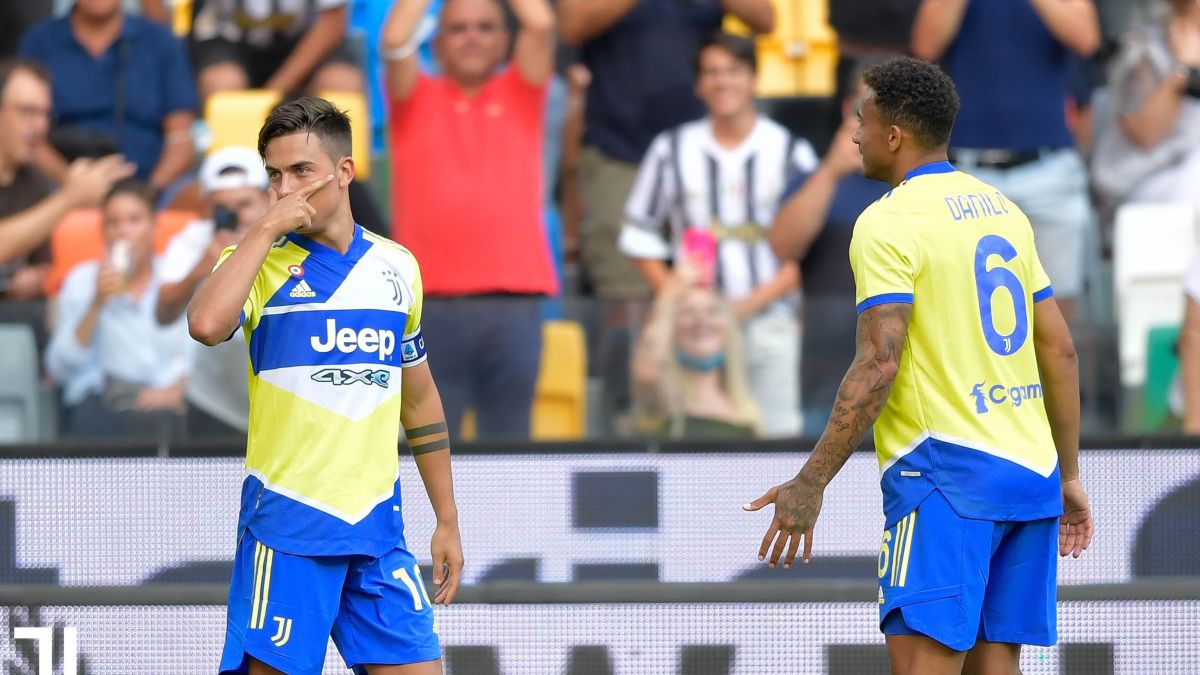 Paulo Dybala is a man of exceptional quality, capable of doing things of extreme complexity on a football field, and capable of adding a lot to his team. In fact, today La JOya is one of the great artifices that a drifting Juventus has managed to rescue a point after losing an advantage by two goals.
Dybala has scored a goal and has assisted the Colombian Cuadrado in another in just 20 minutes, to get the 2 goals for the Turin team in the away draw against a Udinese who recovered in the second half.Always in the worst moments
If there is something that Paulo Dybala is criticized for, it is the irregularity in his performance, a very big burden in a race that should be starting to point to its highest moment. But if there is something that covers the back of the 10, it is his ability to grow in moments like this, complicated for him and for his team, La Joya is a fisherman of troubled rivers.
In popular memory, that Juventus match against Tottenham will remain forever, which was being commented on by a compatriot of Dybala, and which suffered the now more than famous 'commentator's illness'. The Argentine TV colleague was attacking the attacker harshly due to the lack of influence in the game and in his result, when Dybala doubly silenced the announcer's observation, scoring a double that would classify his team. And that is the definition of Dybala, an eternal questioned who vindicates himself in the hardest moments.
The situation of Dybala: possible departure of Cristiano and the albiceleste
It has been the most popular in the last hours: according to some information, Cristiano would have asked not to play the game against Udinese because he would be preparing his departure from the Italian club. At the post-match press conference, Allegri said that he himself asked Cristiano to be a substitute, although the truth is that all this series of media turmoil is not doing the club any favors. Well, in such a convulsive situation, which of course interferes with the team's performance, Dybala has been by far the best of his team, which shows that he is a player profile who cannot be overcome by bad times.On the other hand, after the achievement of the Copa América by an Argentina that did not have La Joya, the debate on whether it would be beneficial to bring the Juve player with the national team, a debate in which Dybala adds arguments to his return to the Scaloni calls with high-performance matches like this one that opened the Italian Serie A for the Bianconeros.
Photos from as.com