Donnarumma, "excited" by the arrival of Messi to PSG
The goalkeeper, new signing of the Parisian team, was exultant at the imminent arrival of the Argentine: "I am super happy that Leo will come here."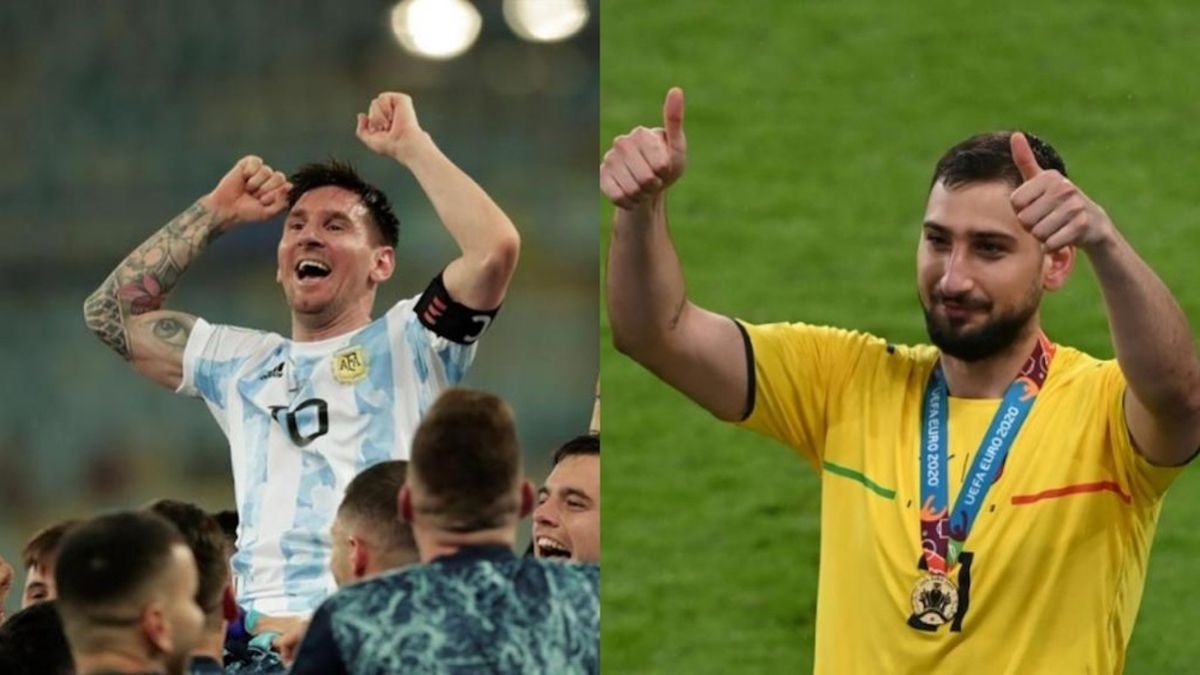 Gianluigi Donnarumma has given 'officiality' to the arrival of Lionel Messi at Paris Saint-Germain. Speaking to Sky Sport Italia, the tall goalkeeper, recently acquired by the Parisian club, has assured that "when it becomes official, we will know soon, but it seems that way ...". The Italian goalkeeper was exultant at an event that could occur in the next few hours. "I'm super happy that Leo will come here, he's great, the best in the world and I can't help but be excited and happy to have him here," he declared.
Donnarumma's words are added to those of Neymar Jr's sister, Rafaella, who in a post by Antonela Rocuzzo about Messi leaving Barça, welcomed him directly. Wanda Nara also followed the Argentine star's wife on social networks. The brother of the emir of Qatar gave him by booked directly already at the weekend. It remains for PSG to make it official.
Photos from as.com