Doncic makes self-criticism: "I have to learn to behave"
The Slovenian star takes stock after leaving Tokyo without medals. Doncic laments and acknowledges that his protests to the referees were misplaced.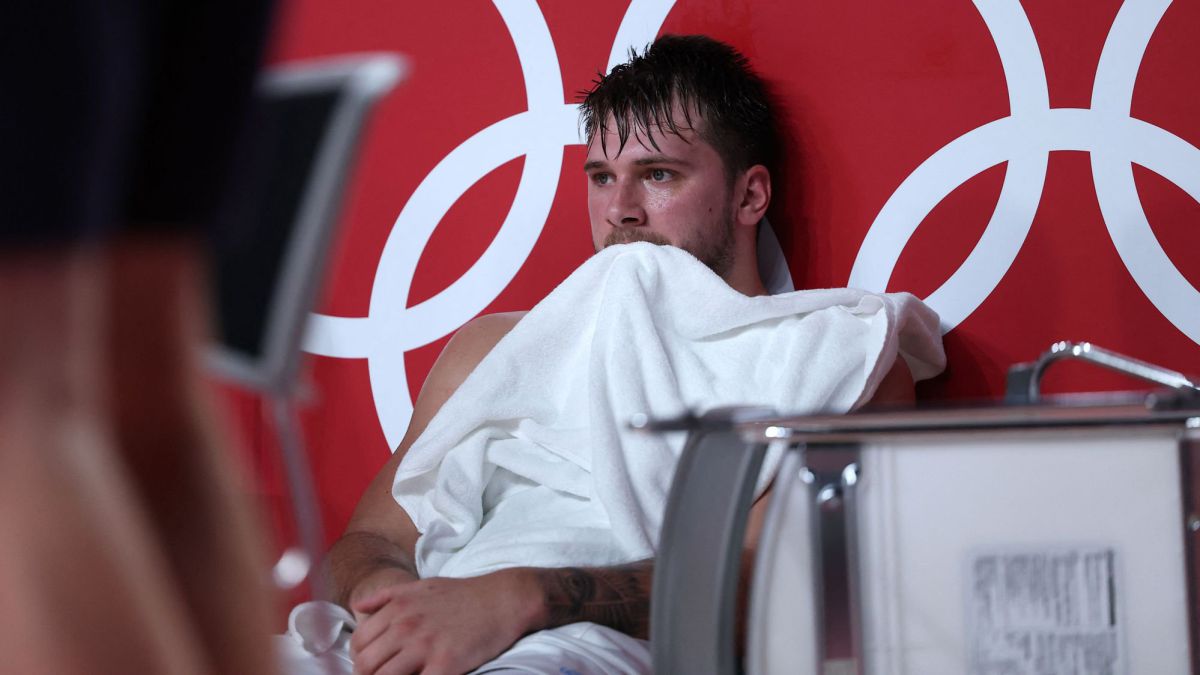 Luka Doncic has finished the Games with a bad taste in his mouth. Slovenia arrived as European champions and one of the medal candidates, but after a fantastic start, they have lost in their last two games and gone home empty-handed. They won all their games in the group stage, and the final victory against Spain gave them an easy quarter-final match with which they beat Germany (94-70). However, the defeat in the semifinals against France, in a duel even and resolved by the minimum (90-89), cut short the streak of a team that had never lost with Doncic. And, from that moment on, nothing turned out as Slovenia had originally thought. Not like his great star, the Mavericks player, wanted.
The fight for bronze followed the same path. Australia passed the Europeans (94-107) with a heroic Patty Mills (42 points) and Slovenia said goodbye to some medals that it saw very closely, but that avoided the fatigue with which they reached the last rounds and that spectacular Nicolas Batum's stopper on Klemen Prepelic, in the last play of the semifinals. A play that put an end to a meteoric progression and that did a lot of psychological and moral damage to a young squad led by a Doncic who has had a great tournament ... but it has had lights and some shadows that have been much commented on. Mainly, the protests to the referees, a constant that has not stopped at any time.
Doncic has spoken after the tournament and has sung the mea culpa, acknowledging that he has to learn from what has happened and that he arrived exhausted at the end of the tournament. "My wrist will be fine. I need a couple of days off. I have played basketball every day since the start of the NBA season. Many games, so I need a couple of days off ", said the Slovenian, who has arrived visibly tired to the last matches, something that has enhanced the amount of play and ball that he assumes on his person, being the leader of his selection for practically the totality of minutes that has been on the track.In addition, Doncic has admitted to being disappointed by his way of playing and has spoken of his constant protests to the referees: "This is not the way I should behave. I have to learn from that. But we play for our country, which has two million people. We wanted to give them a medal and it was very emotional ". An interesting reflection for a star of this sport, who has seen the bitter side of defeat and who, despite the incredible level shown constantly (in the Games he has averaged almost a triple-double), still has things to polish and to get better. Of that, of course, no one is spared.

Photos from as.com