"I don't understand the signing of Ramos, it saddens me"
Thiago Silva was angered by the move by PSG, which brought in a player his age when he left. "It seems that I have not done anything for the club," he says.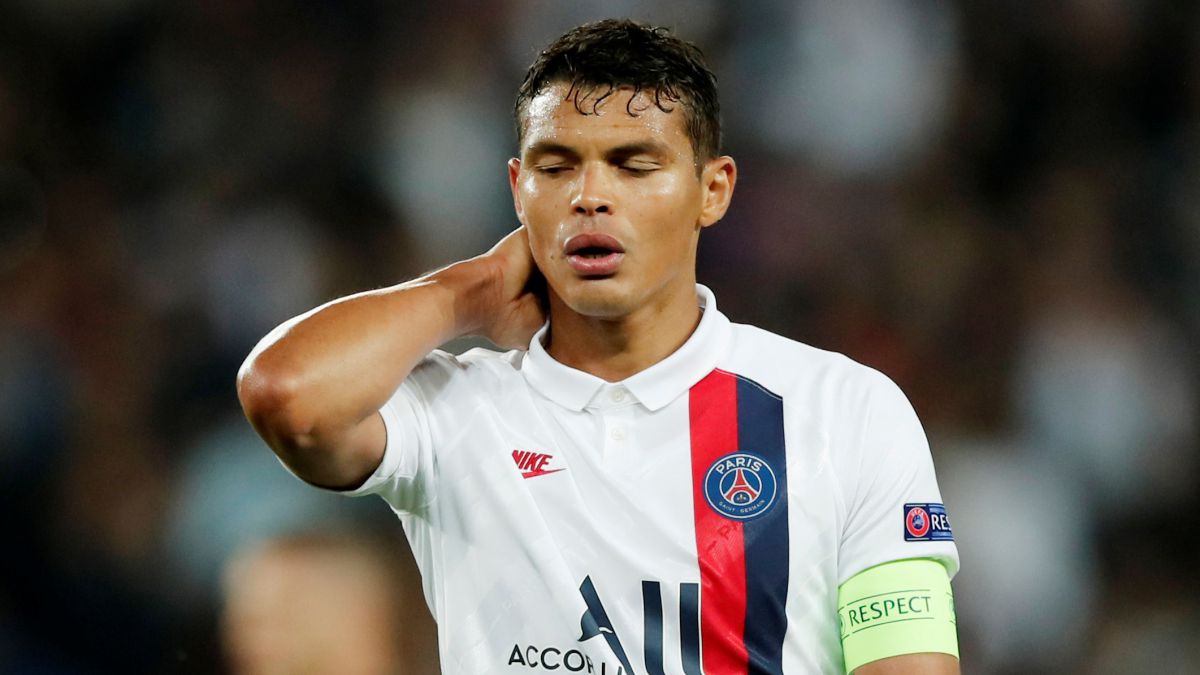 One year after his departure, Thiago Silva still has not assimilated his departure from PSG. The central defender has granted an interview to ESPN in which he criticized the signing of Sergio Ramos by the Parisian team, claiming that the Spanish international was offered a two-year contract at the same age as him just one year ago.
"I think a lot, a lot about everything that happened. I have nothing against Sergio Ramos. But Sergio, when he was offered a two-year contract, was the same age as me last year (when he signed with Chelsea) . I do not understand it. Really, all this saddened me ", relates.
In addition, he wanted to explain how he left PSG: "I have not yet spoken with anyone about Ramos, but it saddened me. Not having received anything, it is as if I had not done anything for the club ... Many fans believed that I wanted to keep earning the same. It has nothing to do with Chelsea. My salary ... I receive less than half. "
Finally, he directly attacked PSG for how his departure was conceived: "I regret that they did not show more sensitivity for the farewell. Something could have been done. It was not eight days or eight months. But eight years of victories and work."
Last season, Leonardo did not want to renew Thiago Silva's contract after being a key player for PSG that reached the Champions League final in Lisbon. The center-back signed days later for Chelsea and managed to win the top continental competition alongside Tuchel, who was also fired by Leonardo in January.

Photos from as.com