"I don't know if Márquez is going to be the same again."
Second installment of the talk with Dennis Noyes, now 100% biker: "Although Marc is no longer so wild, I am seeing him very aggressive when necessary and very fast."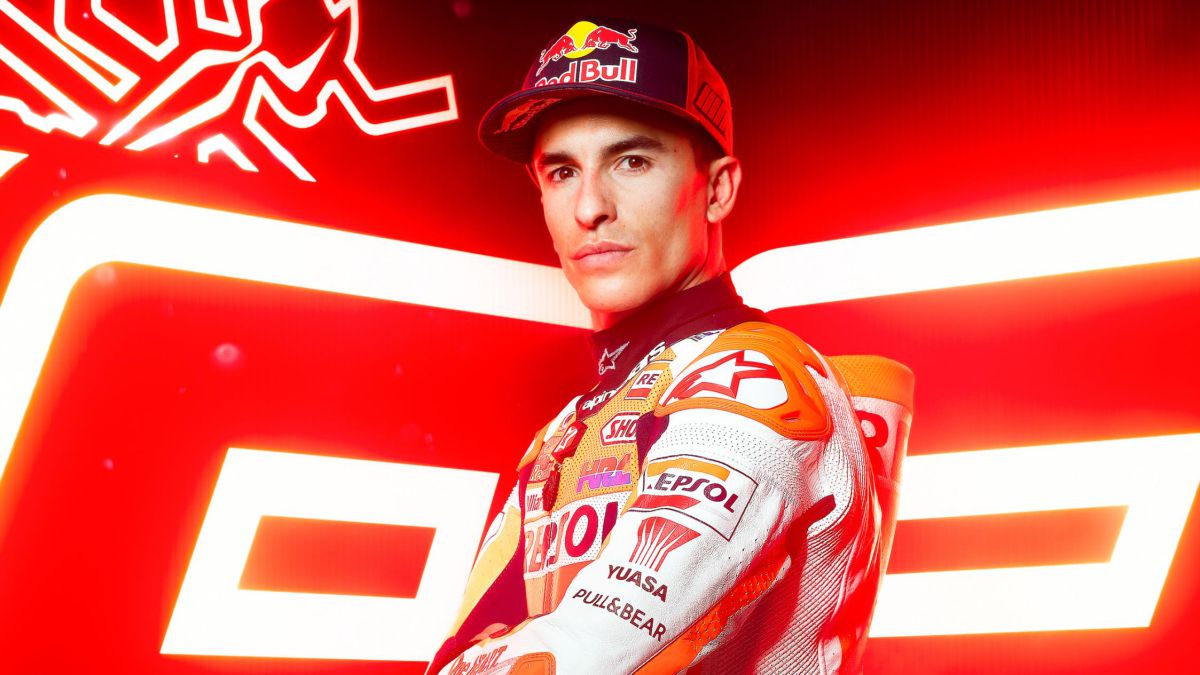 A chat with Dennis Noyes, no matter how passionate the story of his son Kenny's autobiographical book (Superbike Challenges, Moto2 & Glasgow 3), can not be carried out without reviewing the current World Cup. Therefore, here is a second installment of the interview with the charismatic American, based in Borrego (United States) and now a few days in Spain.
-I suppose you will be aware of the World Cup news, right?
-I follow the World Cup very closely. We do podcasts and things like that. It is a fascinating World Cup and we are reaching the tipping point. Let's see if anyone has an answer for Quartararo, because he has been strong in circuits where in theory the Yamaha did not go with many possibilities. Silverstone, although it is a fast circuit, is one of fast, linked corners, which must be to the liking of Quartararo and the Yamaha. We'll see who will answer you, but the big news is that Maverick is going to test the Aprilia soon. Nothing that is happening at Yamaha was planned and they improvise as they go.
-How about Maverick and Aprilia?
-It seems that everything is resolved, although resolved is a saying, within Yamaha and has given Maverick the freedom to do what he wants, while Yamaha can ride whoever he wants on the bikes he has in both teams. Here they raise Dixon and there is talk about Vierge being able to take one of the Petronas team Yamaha's in Aragon. And it has Crutchlow in the factory team, but what I think Yamaha wants to do above all is to have a peaceful environment, without problems, without fuss, so that Quartararo is safe and calm in the center of the team.
-The team says that Vierge is an invention of the Press, but let's talk about Márquez. Do you think you will be who you were again and what do you think of your current state?
-I listen a lot to what Márquez says, because he is a pilot who through the years sometimes does not tell what he does not want to tell, but he never lies to you. He says that the problem he has is that he lacks strength in his right shoulder and that this prevents him from making the saves as before. He even talks about the radial nerve, he has a radial nerve problem and that is a long-lasting thing. Although Marc is no longer so wild, I am seeing him very aggressive when necessary and very fast. I don't know what would have happened in Austria 2 if the race finished dry. I don't know if he will be the Marc Márquez of before, but I am clear that he will be a rider who fights for victories. He has already won in Germany and we saw him the other day in front, but we will see him regularly in front.
-What do you expect from the next season?
-In 2022 there will be many improvements in the motorcycles, because we have had the engines frozen for two years. We'll see what they surprise us with.
-Darryn Binder will be on that MotoGP grid with this year's Yamaha, jumping straight from Moto3. Gonna make a Jack Miller ...
-This Binder is a Miller style rider, great to continue in Moto3 and what he gains going to Moto2. Everybody said that Miller was making a mistake by not going through Moto2, but right now he is established in MotoGP as an official Ducati rider.
-What do you think about what Pedro Acosta and Raúl Fernández are doing in Moto2 and Moto3?
-For me, Fernández in Moto2 has more merit, because the bike is so different from Moto3 ... Acosta is a great rider, which is clear to all of us, but he has been riding the same bike for two or three years. Some say that the change from Moto3 to Moto2 is more difficult than that from Moto2 to MotoGP, because you suddenly have three cylinders, a strong motorcycle, a very advanced electronics ... What is clear is that, if there are people who think that There are plenty of Spaniards in the World Cup, there are too many, they will have to put up with it, because the best rookies in the three categories are Spanish. And when you go to the CEV you see more young talents. There is no one to stop them.
-Hug dear Professor.
-A pleasure, my friend.
Photos from as.com