Djokovic: "Completing the Grand Slam would be my greatest achievement"
"I do not want to say that it is now or never for me, because I think I will have more chances in my life to win Slams, although it will be more difficult," says the Balkan.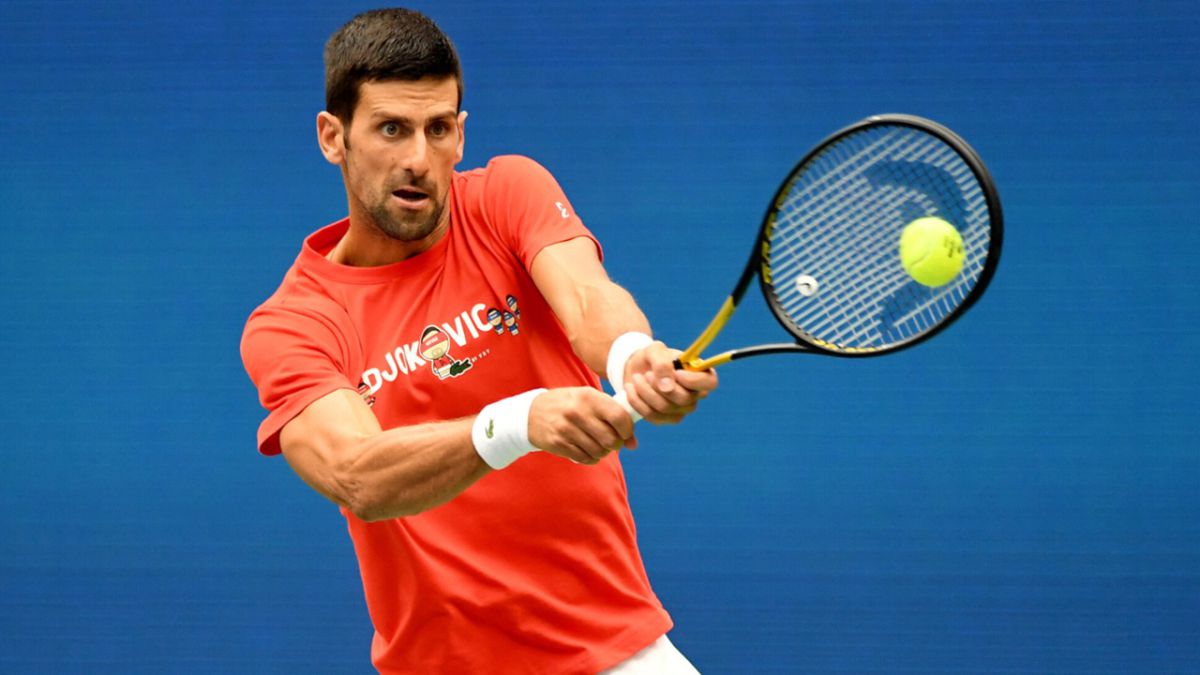 "I think it's an easy question. Yes, it would be. Obviously I know how great the opportunity is that I have in front of me here in New York, where historically I have played very well over the years. It is probably the court of tennis (the Arthur Ashe) most entertaining that we have. And besides, the public will return to the stadium. " This is what Novak Djokovic said this Friday in the New York media day when he was asked if completing the Grand Slam, which would mean winning the Australian Open, Roland Garros, Wimbledon and the US Open himself, would be the greatest achievement of his career.
The world number one, who will start in the tournament against a rival from the previous one, said he is "very motivated" to play his "best tennis". "But I have to hit a ball at a time, as they say, try to be in the moment, have a star to guide me in a way, a dream of winning a title here that would obviously complete the Slam of the calendar." The Serbian explained that he knows "how to balance things mentally, with a lot of expectations obviously around". "With my participation here, without Rafa (Nadal) and Roger (Federer), whose absence I feel because I am a tennis fan, I know that there are many people who will be watching my matches and hoping that I do well and fight for a Slam ".
"At the same time, regardless of their absence, there are still tremendous quality tennis players who are probably on a hot streak right now, like Zverev, Medvedev, Tsitsipas, those are the top three contenders I see for the title," added Djokovic. On the casualties of his eternal rivals, Nole said he wishes "everyone a speedy recovery." "I can understand that Roger, Rafa, Serena and I are not so young anymore. The new generation can obviously play more tournaments in a season. Their bodies can sustain that effort and that beating in some way. We have to be, I guess, a little bit. more selective. I had an important and big injury that took me off the tour for a while (between 2016 and 2017), which was on my elbow, "explained the one from Belgrade.
"I want to be able to race with my kids"
"Once that becomes chronic, or any injury becomes chronic, then it is a real problem, not only for his career, but also for later life. As a parent, I want to be able to pitch a ball, or kick another or run with my kids, not worrying about some long-term consequences that are possible, "he added. "Sometimes we go against the messages and signals that our body sends us. Overcoming pain is part of the game. But at the same time you have to find a balance of what works best for you," he warned.
Regarding his moment of form, Djokovic assures that "the preparations for the US Open have gone well". "I feel good on the court. I took some time, a little longer, after the Olympics. I have not played in Cincinnati, which was previously planned, because I felt exhausted in every way after that long summer, That was very successful. I mean, it brought me a lot of success, a lot of confidence. " The leader of the ranking does not want to put more pressure than he already has, but he is aware of the opportunity that is presented to him: "I do not want to say that it is now or never for me, because I think I will have more opportunities in my life to win Slams. I don't know if I will have more chances to complete the calendar Grand Slam. So it is a unique opportunity ".
Photos from as.com