Dennis Schröder: to give up 84 million to the Celtics ... for 5
The Lakers offered Schröder a lot of money earlier in the season, but the point guard turned them down and ended up with the Celtics ... for just $ 5 million.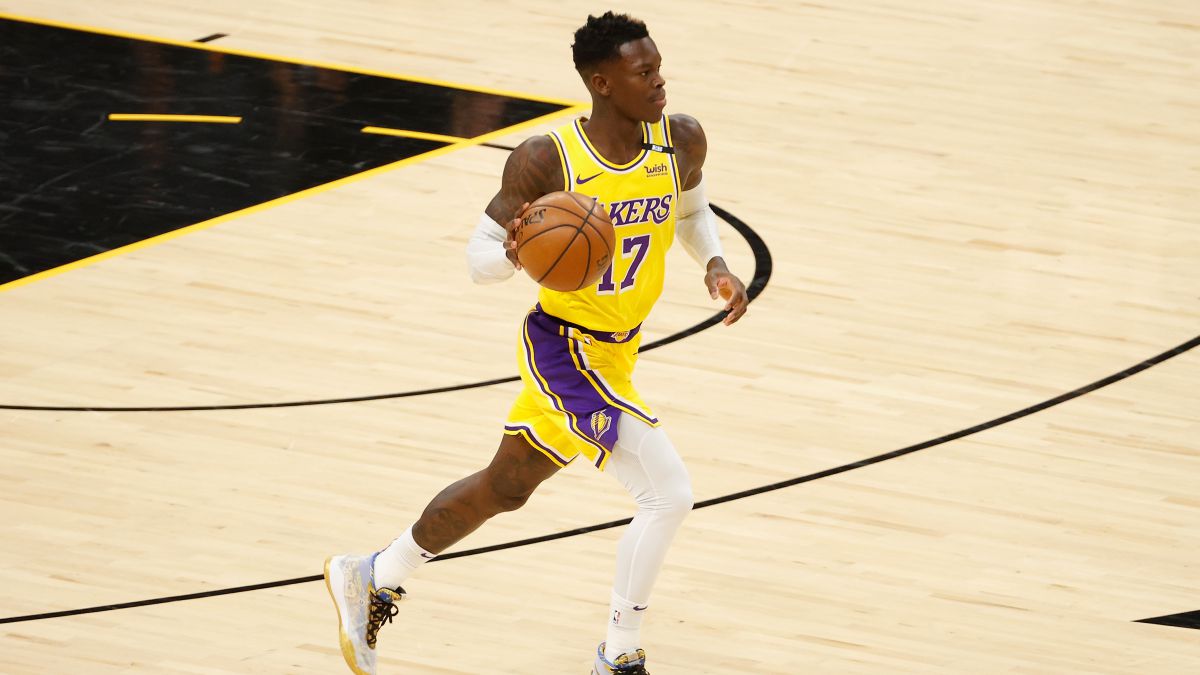 The market always fluctuates in unexpected directions and leaves winners and losers. Also the cache of a player, which in a polyhedral NBA can be seen on the ceiling one day, and on the floor the next. You can succeed from inhospitable places, or stay on the road. Get it all, or absolutely nothing. And Dennis Schröder knows something about the subject, who at the beginning of the year had an offer of 84 million in four seasons, and now he is looking for his place in an NBA that does not wait for anyone and that has turned its back on a talented man, but with those pretenses of greatness that restrict anyone and turn against oneself when they are not justified. This is how it all goes in the best league in the world: you're either here or you're not. Either you know when to accept a specific offer, or you learn to bide your time. And discerning what is right and what is wrong is always hard and complicated work.
Schröder was one of the two signings (the other was Harrell) that came to the Lakers at the beginning of last year, to reinforce a squad that had lost players whose cache had increased due to the 2020 ring, that of the coronavirus. The departures of Howard or Rondo were mitigated by the new arrivals, and people like Marc Gasol were also called up. And things did not go well after a promising start in which the Angelenos were leading leaders: the injuries appeared and soon everything was ruined, with the Lakers doomed to play-in and with very little filming and, at the same time, rest , for a first-round dogfight series against the future finalists, the Suns.
It was in that final stretch of the course where all the shortcomings were discovered: Marc got angry after the signing of Drummond, Harrell gave what he gave (less than what was attributed to him in the past), and Schröder was a good player, but not to collect 84 million in four seasons. A fact for which leaks are gathered such as his lack of chemistry with his teammates or his discussions in the locker room with other players like Kyle Kuzma. And there are those who breathe in the Lakers, since if the point guard had accepted, now they would be tied hand and foot. Rob Pelinka, revered when he rose to the Magic Johnson right and landed Anthony Davis, was widely questioned for making such an offer, reinvigorating that feeling come true, the one that says today's reputation doesn't justify your tomorrow's mistakes.
Now, Schröder has just signed for the Celtics after being practically maligned in free agency. And he has done it for just $ 5 million and a season, a net contract and completely less than the one he had on the table a few months ago. The player expected to have a higher offer than the Lakers made him in free agency, but no one has made such an offer. The playmaker has averaged 15.4 points and 5.8 assists in a course in which he has had to assume responsibilities without luck and in which it has been shown that he is not worth as a first sword, but as a luxury lieutenant who can also come off the bench and wreak havoc in the rear or as a microwave. In other words: that he is a good, valid, talented player. But that is not worth 84 million dollars. And thinking otherwise has penalized you. You already know: from ceiling to floor in a few months. NBA Stuff.
Photos from as.com