The Dutchman survived a bumpy race to become champion and complete the Mercedes double. Nato was the fastest of the last test.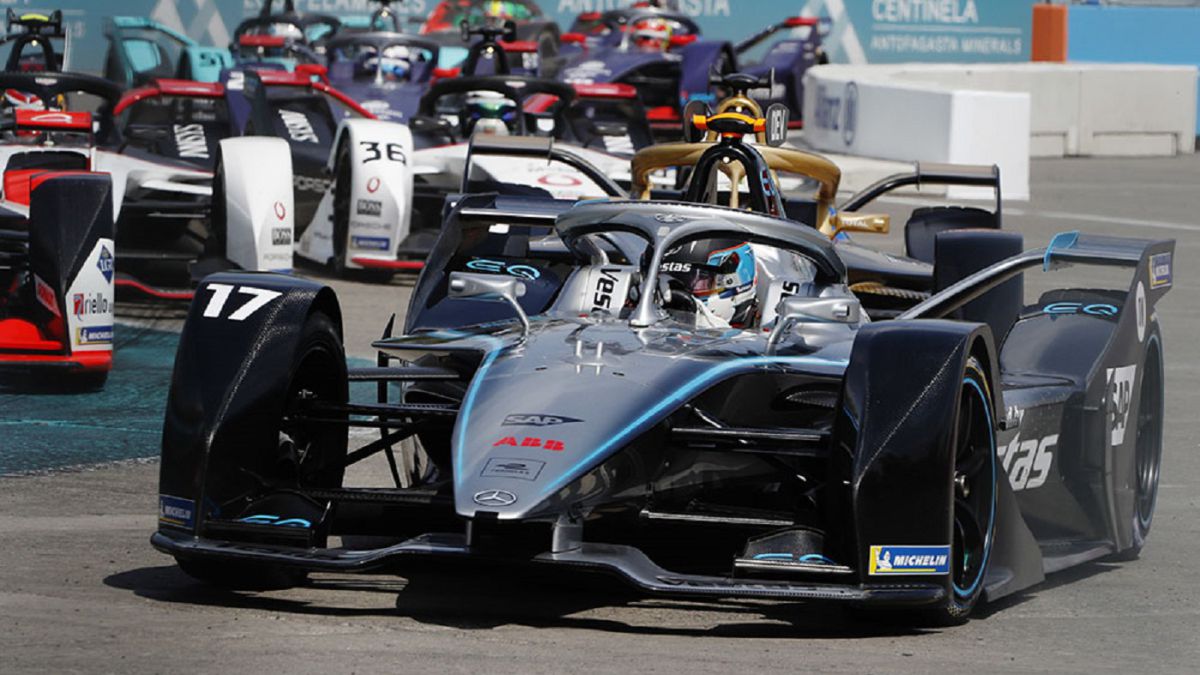 Nyck De Vries is the first champion of the Formula E World Championship. The Dutchman, who was leading to Berlin, only had to survive in a race where up to four direct rivals for the title had to abandon. It all worked out perfectly for Mercedes, who also took the title of the best team of the season, in a test that Nato took ahead of Rowland and Vandoorne.
A fateful exit left out two clear contenders for the title. Evans's Jaguar got stuck and Mortara could do nothing to stop it at full throttle. The accident left the World Championship in the background and Tempelhof was frozen until both drivers exited the car under their own power. Red flag and start again without the candidate who started the best on the grid and without the Swiss from Venturi, who finished second to the appointment.
But the drama had only just begun. After the initial accident, all eyes were on the BMW of Jake Dennis, who had everything to face to be the new champion. However, the pressure played a trick on the Briton, who rushed to overtake Buemi and went past the wall to the disbelief of everyone present. The championship could not have been better for the leader De Vries, only he could lose it and he was about to.
From the tenth position, without any direct rival ahead, the Dutchman began his climb to fourth place shielded by his teammate Vandoorne, who prevailed the Mercedes double before his runner-up. But dissatisfied with this, De Vries sinned in greed and sought to take the lead with a risky attack, which condemned him to seventh place on the prowl for Vergne. Meanwhile, Di Grassi left the current champion Da Costa with no options to repeat the crown, after throwing him off the track.
In the last laps De Vries insisted on giving the race excitement until the end, but finally resisted in eighth place, which allowed him to be the first electric World Championship champion. Before, Nato crossed the finish line first to give Venturi a joy, followed by Rowland and Vandoorne. As soon as he finished, the new king embraced the entire Mercedes team, whose double will make them rethink their desire to leave the competition.This is how the World Cup ends 444 444

Photos from as.com