De Paul already knows what it is to wear the Atlético shirt
The Argentine midfielder played the first half of Carranza. He sought to start the team with his long displacement.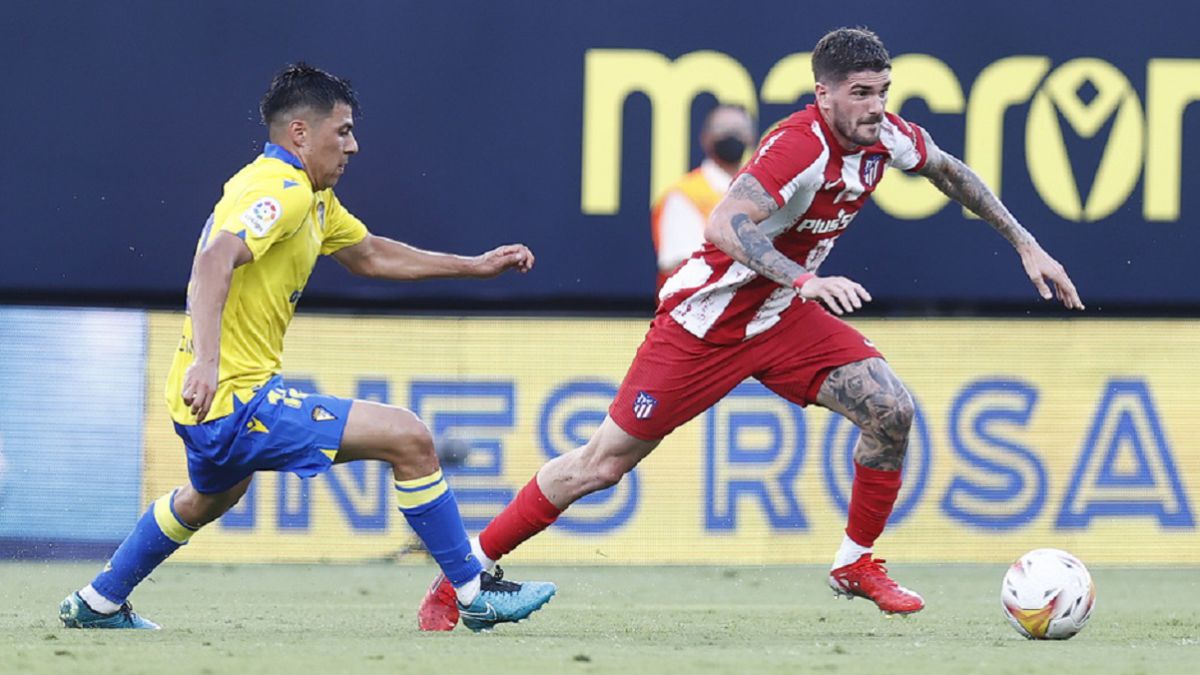 Rodrigo de Paul made his debut with the Atlético shirt, although so far it has only been in a friendly match. The Argentine midfielder is the great rojiblanco signing of the summer, and one of the main additions to LaLiga after his fantastic Copa América and he was eager to start responding on the pitch, which is why he brought forward the return of his team by a week. holidays.
De Paul joined the team along with Giménez and Carrasco, players eliminated in the quarterfinals of international tournaments, and like the Uruguayan and the Belgian, they had their first minutes of the preseason against Cádiz at Carranza. The three played the first half, with Cholo looking to dose his first efforts of the course and take care of his physical condition with just over a week training. Simeone resorted to the formation that gave him such a good result last year, with a line of three center-backs, two very offensive lanes and three players generating football in the engine room.
There stood De Paul, slightly ahead of Kondogbia and outlined to the right, his favorite space. The Argentine tried to combine a lot with the pivot, go down to receive and be a clean exit of the ball from behind. His presence allowed Lemar to be freed ahead and outlined to the left, Saúl's lane. The '8' started very active and De Paul constantly looked for his incorporations with long balls at the back of the rival side, one of his great virtues. He also tried to get along with Carrasco, scorer of the goal and this time in the right lane and was a bodyguard for the Belgian, guarding his position when he was deployed in attack.
It was a few minutes of scoring for De Paul, who still has to adapt to the Atlético scheme and mark his position on the field. As is normal, tactically he has to gain weight and strengthen understanding with his teammates. But it was a first half to gain sensations, physicality and showing that it can be important from day one. At 27, he is in the best moment of his career and wants to be a key player at Atlético without the need for adaptation. On Sunday they will have a new test against Feyenoord prior to the start of the League in Balaídos. Simeone knows that she has in De Paul a warrior who can give her many joys.
Photos from as.com