Darryn Binder gets closer to MotoGP
The South African will do a private test with Yamaha this Tuesday in Brno. He is one of the great candidates to occupy one of the Petronas places in the premier class.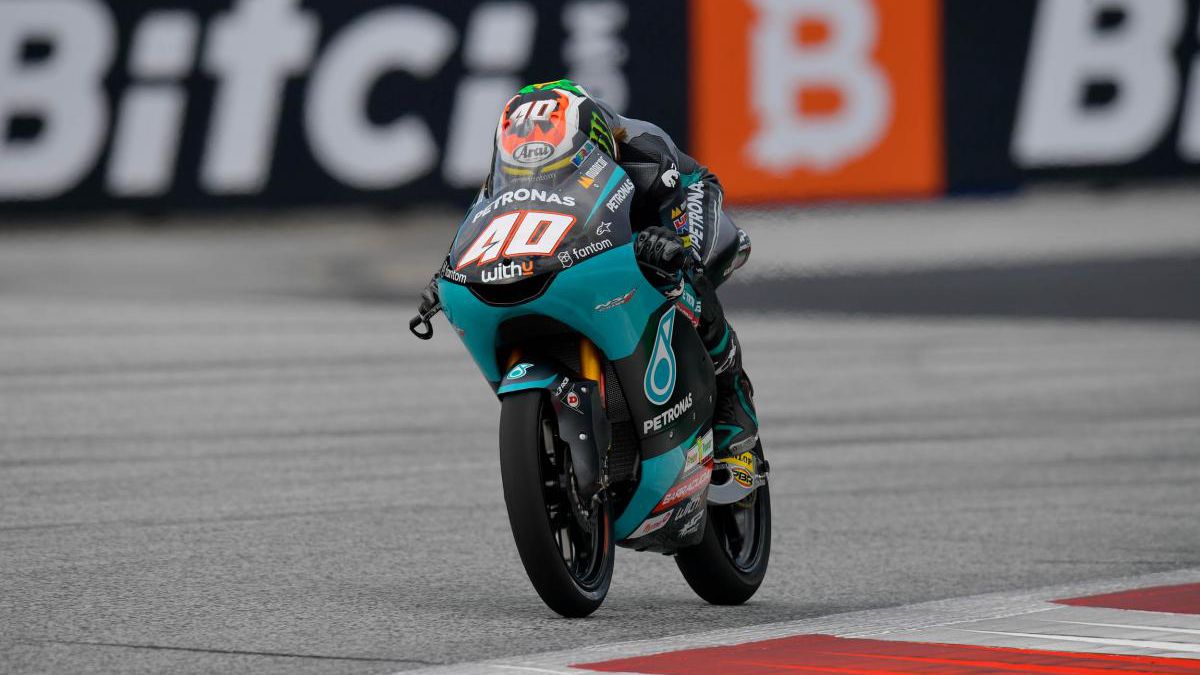 From Moto3 to MotoGP. That is the leap that Darryn Binder could take at the end of this 2021, being one of the maximum candidates to occupy one of the places that remain free in the current Petronas team. A name that will no longer carry next year due to the departure of the main sponsor, a great setback for the Sepang Racing Team (SRT), which will see its structures in Moto2 and Moto3 disappear at the end of the year.
In any case, Darryn Binder has to find a new project for 2022 because Petronas Sprinta Racing, the team in which he plays, is one of those who will say goodbye at the end of the year. And, although it is a bit unnatural, the jump to MotoGP is his greatest asset to continue competing in the championship. If so, the South African would go on to race in the same category as his brother, Brad Binder (winner of the last race in Austria) and simulating what Jack Miller did in 2015, when he left Moto3 to join the LCR Honda in MotoGP. .
For now everything is conjecture and nothing is confirmed, but Franco Morbidelli's jump to the official to cover the departure of Maverick Viñales is the safest option for the brand, leaving the SRT with the arduous task of looking for two new drivers for his stature. Two places that, as they did with Fabio Quartararo or Morbidelli himself, will try to fill with young talents on which to bet in the long term. And, in addition, the vacuum in economic terms that the absence of Petronas will leave will make you look at the most realistic possibilities for your pocket.For this reason, Binder is one of the big names that ring for one of these seats. In fact, the offer is so real that, according to Motorsport.com, the 23-year-old South African will be able to do a private test with Yamaha this Tuesday. He will do it in Brno (Czech Republic) and with a Yamaha R1 due to the impossibility of riding with the M1 due to the lack of unlimited tests of the brand, which, of course, does not have concessions. Currently, Binder is sixth in the Moto3 World Championship, 110 points behind Pedro Acosta, leader of the category.
Photos from as.com