Well-known pilots such as Checa, Petrucci or Mazepin are approaching the great event in the desert. And Sainz bites Rossi after his farewell from MotoGP.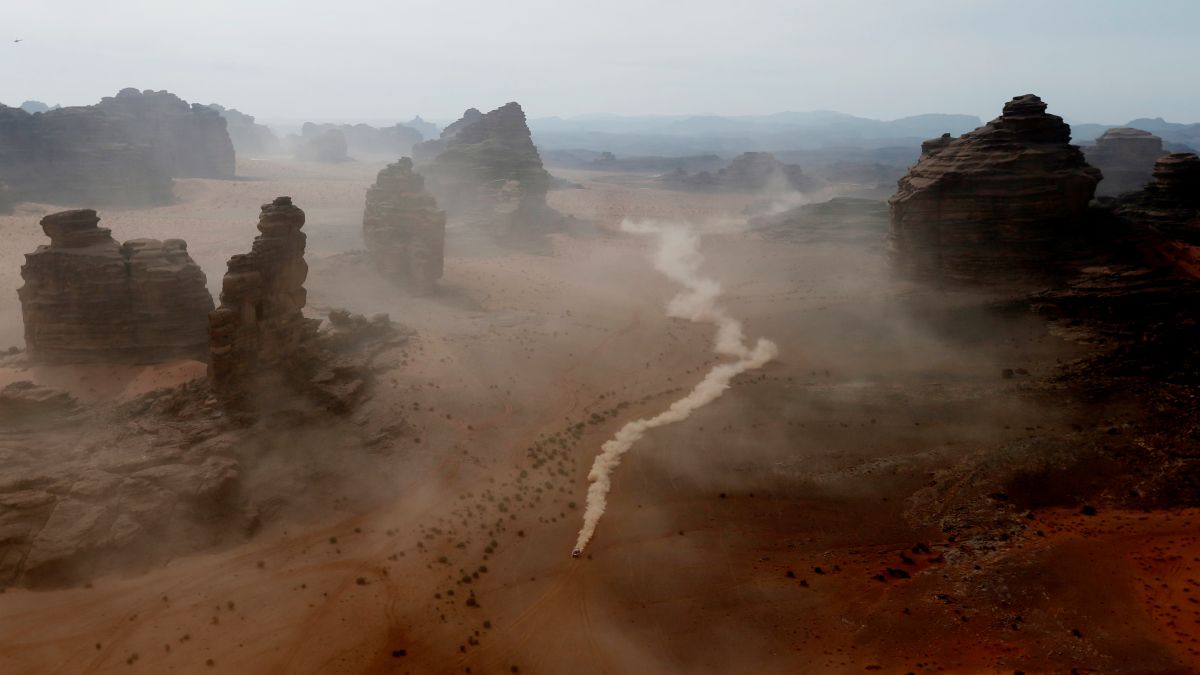 Thousands of kilometers between landscapes and deserts as inhospitable as they are spectacular during two weeks of exhausting days and with hardly any rest. Do not look around, because there is no more extreme adventure in the motor world than the Dakar. Not in cars, not in motorcycles, not in anything. It is a unique date and, as such, it draws the attention of the most daring, those who have no qualms about facing their challenges. His history is full of illustrious and recognized pilots from all disciplines and he is always ready to receive more… like those who may come.
One of them, who is already more than on track to make his debut in Arabia in 2022, is Carlos Checa, one of the greats of Spanish motorcycling. Since retiring in 2013, the Catalan has always shown his predilection for raids and has participated in various side-by-side events, but he has never been as close to the Dakar as he is now. He has already competed in two Casualties, one in Italy in which he was third in his category, and the one in Aragon, in which he dropped out. With more and more experience and advice from friends like Farrés, his route heads to the desert. Without leaving the world of two wheels, there is another rider, who is still active in MotoGP, who is also interested in the Dakar: Danilo Petrucci. With no place in Tech3 for next year (after the promotions of Raúl Fernández and Gardner) and without wanting to go to Superbike like others do, the Italian would like to continue his career in raids and, in fact, KTM has already offered to compete in its structure. "It is one of the options I have for my future and of course I want to thank you," he said. The plan may even go through to debut in 2022.
In third place, one more active driver, but in this case from Formula 1. It is Nikita Mazepin, who revealed in a digital meeting with fans his aspirations to run the toughest rally in the world ... in a truck. "I would like to run the Dakar with Kamaz," said Mick Schumacher's teammate at Haas. Surely the Russians, the best team among the 'desert elephants', would also like to have the interest that their compatriot would generate, indeed, they have already let him test one of their trucks.Sainz 'stings' Rossi to go
Those are just three names that are already close to the Dakar, but there may be more, even as big as Valentino Rossi. His fans will not enjoy him any more in MotoGP once this season comes to an end, but there is '46' left for a while… The Italian has already said that he will switch to cars and one of the several options he is contemplating is the Dakar. He has recognized it in the past and some itch, like Carlos Sainz, who wrote this on the day of his retirement announcement: "Passion, talent and hard work. Without a doubt, one of the best. I hope to see you one day in the Dakar, Valentino ". It would be a bombshell. We will see, but surely the Dakar will not lack carats.
Photos from as.com