After two "intense" months of recovery from her two fractured vertebrae, the Burgos woman left her injury behind to return to the X44 in Greenland.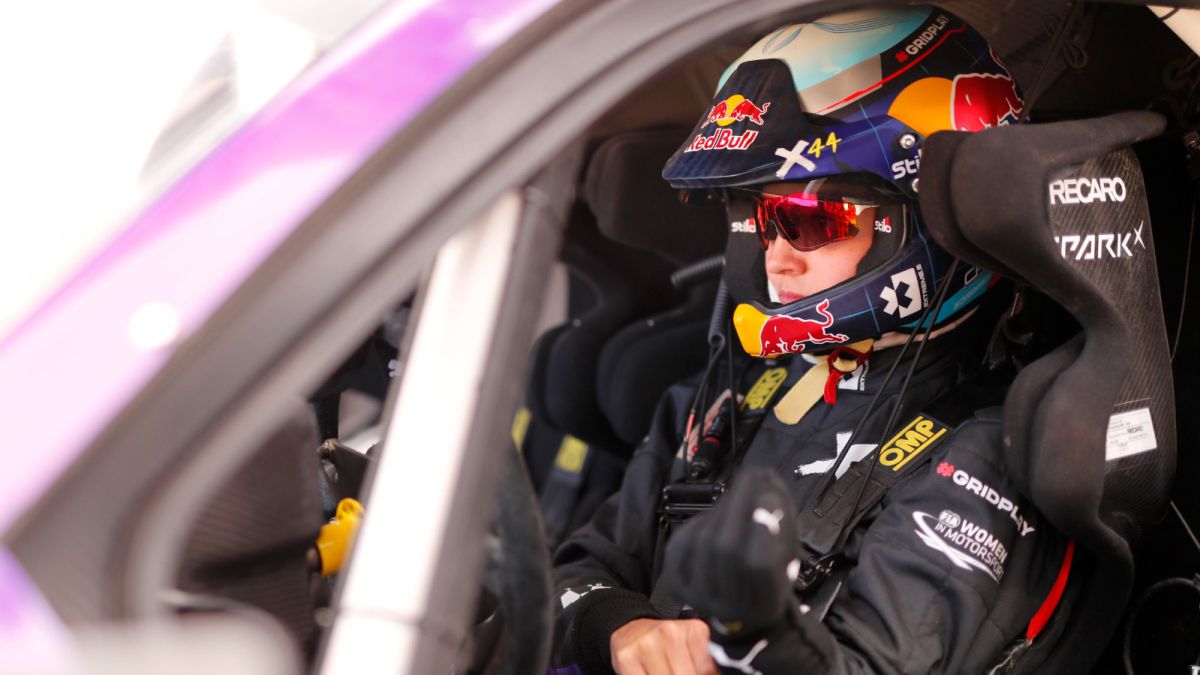 "Next stop: Greenland". In this way, Cristina Gutiérrez announced on her 'Instagram' account her return to competition after overcoming the injury she suffered in the Kazakhstan Rally, which left her two months without competing. The Burgos will return to action to compete in the third round of the Extreme E season to be held in Greenland on the weekend of August 28 and 29.
Two months where the pilot has avoided the operating room in exchange for wearing a tedious corset for several weeks to correct the fracture of her two vertebrae. The serious injury deprived him of competing in the Russian Silk Way Rally, which is part of the Cross Country World Cup as well as the Kazakh event that he heroically won after injuring himself. But he was clear that he wanted to recover in time for Greenland and he will finally be there.
"It has been two very intense months for me, I have had time to think and appreciate the little things in life. I want to officially announce that I am returning to competition. I feel very well, we have worked very hard these two months and I am wanting to continue giving everything, and always with you. Thanks to all the medical team, physios and recuperators who have made it possible for me to be. I have beautiful projects to tell you and I am motivated with everything that is coming now. … ", Continues Cristina in the publication where she announces her return.
His return is undoubtedly another attraction for the third round of the electric championship, which seeks to raise awareness about climate change that is melting the ice cap. There he will team up with Sébastien Loeb in the X44 driven by Hamilton. Along with the French, the Burgos is second in the general with 57 points, only surpassed by Rosberg's team that has 71 with Taylor and Kristoffersson in the lead.
Photos from as.com