Cristiano turns 'Operation Mbappé' upside down
His request to be a substitute against Udinese hides a maneuver that brings him closer than ever to PSG. It is the lever that Madrid is looking for to make the great offer for Kylian.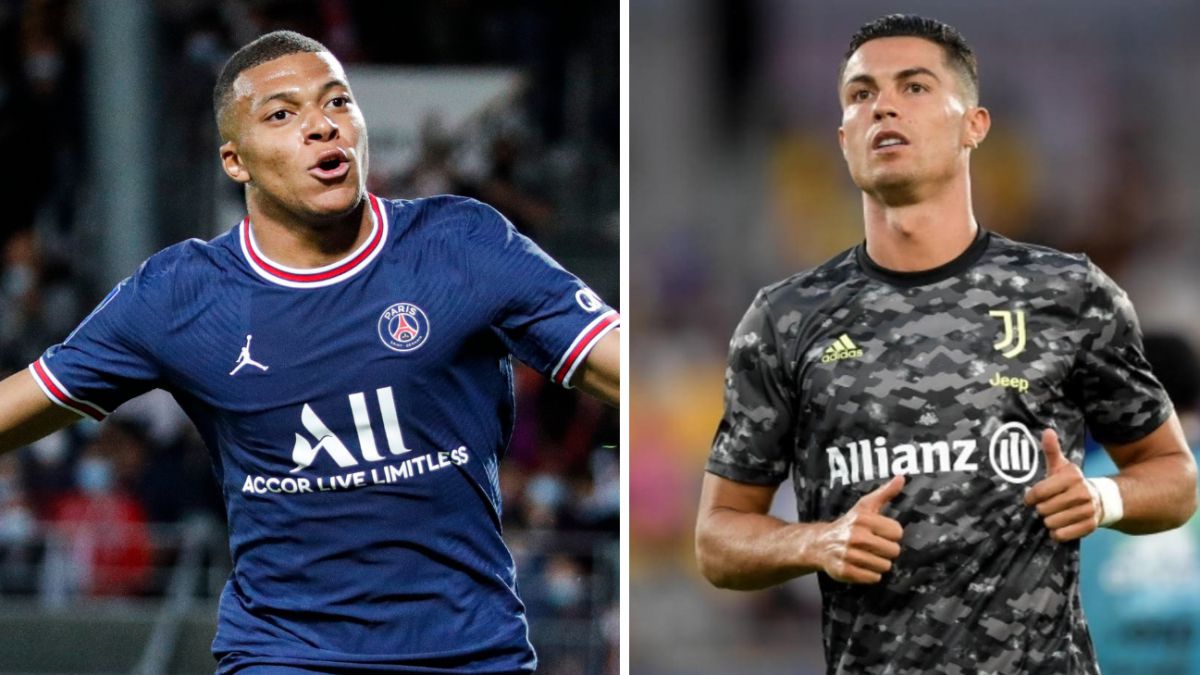 The stars are lining up to generate a possible earthquake in the last market week. Cristiano's controversial request to Juventus to be a substitute this past Sunday against Udinese, revealed by the journalist Fabrizio Romano, is the tip of the iceberg of a new scenario in which the Portuguese crack is the key for Real Madrid to be able to take over Mbappe. As AS reported two months ago, PSG's initial intention is to get Cristiano in 2022 for free to alleviate the loss of Mbappe in the same way (end of contract). But this new movement by Cristiano seeks to accelerate that process at the end of August. This newspaper has tried to contact the closest environment of the ex-Madridista and also with PSG, but the secrecy is total. This direct message from the Portuguese giant to Vecchia Signora offers the Qatari property of PSG a way to now sell Mbappé, earn money along the way and collect a planetary trident Cristiano-Messi-Neymar one year ahead of the Qatar 2022 World Cup . A huge temptation.
Madrid has been thinking for weeks that this market could generate unexpected tectonic plate movements since Messi's landing at PSG. As published by AS this past weekend, in Chamartín the final offensive is being prepared for August 30 (when the Parisian team is already immersed in the national team break) and Cristiano's increasingly desperate desire to immediately shake up his future it opens up an appetizing stage for white interests. At the highest levels of Real Madrid it has always been very difficult to sign Mbappé this summer (not so in 2022) but an increasingly thick thread of hope was dropped: "Until August 31 a lot can happen ... ". One of them is that something happens that takes PSG out of its position of not negotiating under any circumstances. Cristiano is the lever to achieve it.
Juve will not be a problem because, as this newspaper has been reporting, it welcomes breaking ties with the Portuguese and the play, in Parisian terms, can square with a goal for the squad. The negative impact in terms of image (something very important for the Qatari property) of opening Mbappé's golden cage would totally overlap with that trio formed by Messi, Cristiano and Neymar who, to this day, are still the three most soccer players. followed by the planet and seemed impossible to put together under the same roof. Along the way, that Mbappé-Cristiano 'change' planned in 2022 would not leave economic benefits as it would generate selling Kylian now for between € 130-170M (the offer that Madrid is preparing) and signing a CR7 one year younger at a price balance.
Although the economic part is not a problem for PSG and even less so with the laxity with which Financial Fair Play is applied, balancing balances helps to generate the story that they are not bursting the competition based on 'petroeuros' injected from Taste. And PSG despite so many zero-cost signings (Donnarumma, Ramos, Wijnaldum ...) still need to make sales for € 185M to balance the accounts. There is no buyer for Julian Draxler and there is no other way out that will leave cash in the PSG. He does not want to return to Manchester
Cristiano's precaution against Udinese (he played in an agreed way the last 30 minutes because Juve did not have the game resolved) to avoid injuries while sending a message to the world that he is in the market, is significant. Also that of his environment, which maintains a stampa silence because right now the future of the star is complicated. He has only three suitors, in addition to PSG, City and United, but AS learned, he is not seduced by the idea of returning to Old Trafford. Nor in excess of that of City, which would depend on the Harry Kane case, for being Manchester. It already happened to him in 2018 when he wanted to leave Madrid. Cristiano has his sights elsewhere, PSG has him in their short or medium-term plans and the domino that may fall, in the direction of the new Bernabéu, is that of Mbappé. The last week of the market is going to be frantic and Madrid is alive in that battle.
Photos from as.com