Cristiano, an afternoon to forget
Juve start Serie A drawing against Udinese: the Portuguese, who started on the bench, had a goal annulled in the last second for offside.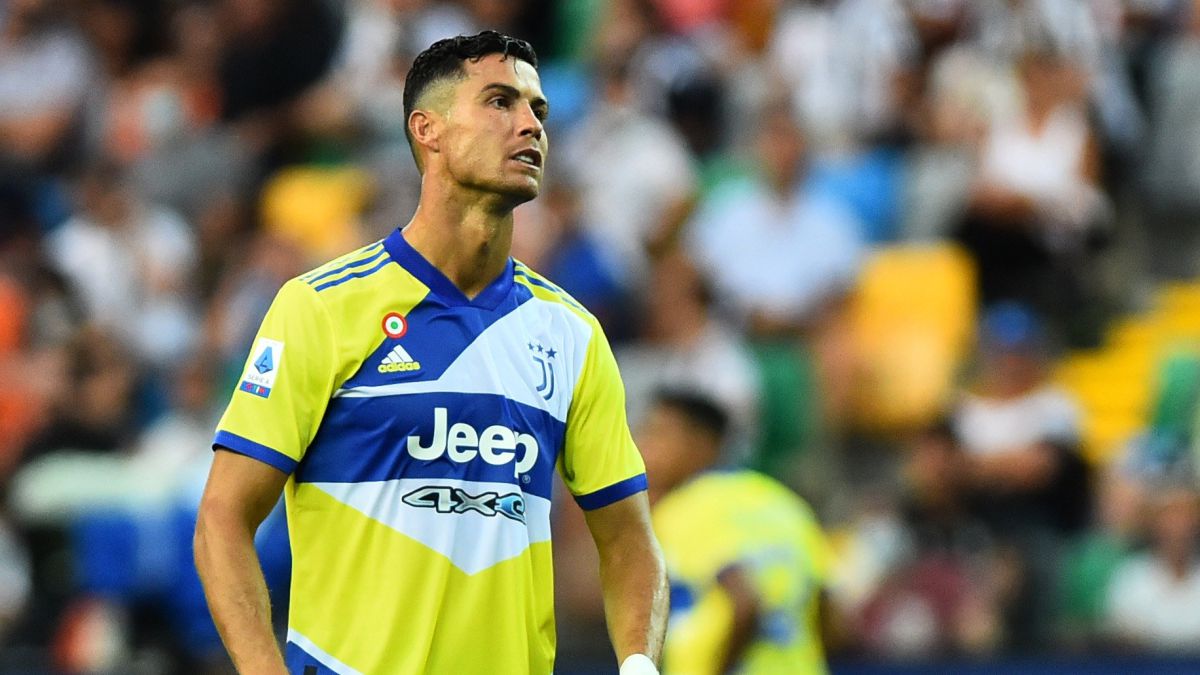 Juventus kicks off their championship with a long-suffering draw against Udinese after 90 minutes full of emotions, with a Cristiano always starring: on the pitch, and away. The game started with a huge surprise: the ex-Madridista was on the bench. It was since 2005 that the Portuguese did not start a league as a substitute despite not having physical problems. 'Sky' assures that it was a request from the player and that, obviously, increased the rumors about his possible goodbye, something that the player never publicly ruled out (although Nedved, once again, affirmed that the Portuguese will not come out and that there is no problem ) .
Allegri also resigned from Chiesa, starting with Morata and Dybala, and at the beginning of the clash it seemed like a very wise decision. After just three minutes, the Argentine, who jumped onto the field as captain, opened the can with the outside of his left foot, taking advantage of a Bentancur cross. After the injuries last year, he arrives with great enthusiasm and it was noticed right away. In the 23rd minute, in addition, the former Palermo player found Cuadrado with a perfect long pass in the opponent's half of the field: the Colombian reached the area, got rid of Nuytinck and beat Silvestri.
The 0-2 on the scoreboard relaxed the Bianconeri and Gotti's men closed the gap as soon as they returned to green at the restart. Szczesny knocked Arslan down in the area, the referee conceded a penalty and, from eleven meters, Pereyra did not miss. There was a Juventine reaction with Morata, who hit the post with a header, and with Bentancur, who also finished off the wood.
Allegri, in trouble, took Cristiano, Kulusevski and Chiellini off the bench, and the Portuguese, despite the rumors, jumped onto the field very plugged.
The changes, however, did not serve to avoid the arreones of the Friulani, who ended up putting the tables in 83 '. The goal came thanks to a call from Szczesny, who did not control a pass behind Bonucci and gave the ball to Deulofeu, author of the tie.
For the absurd afternoon of the bianconeri there were still emotions: in 95 ', with a great header from Chiesa's pass, Cristiano again overtook his team and celebrated in style, taking off his shirt. The referee, however, after consulting with the VAR, annulled his goal for offside. The game ended with the image of huge disappointment on his face. To know if it will be his last Bianconera print or not: the soap opera still has a chapter left.

Photos from as.com