Creepy Spa Accident: Visser and Agren, to the Hospital
Six drivers were involved, including the Spanish Belén García, but fortunately all got out of the car under their own power.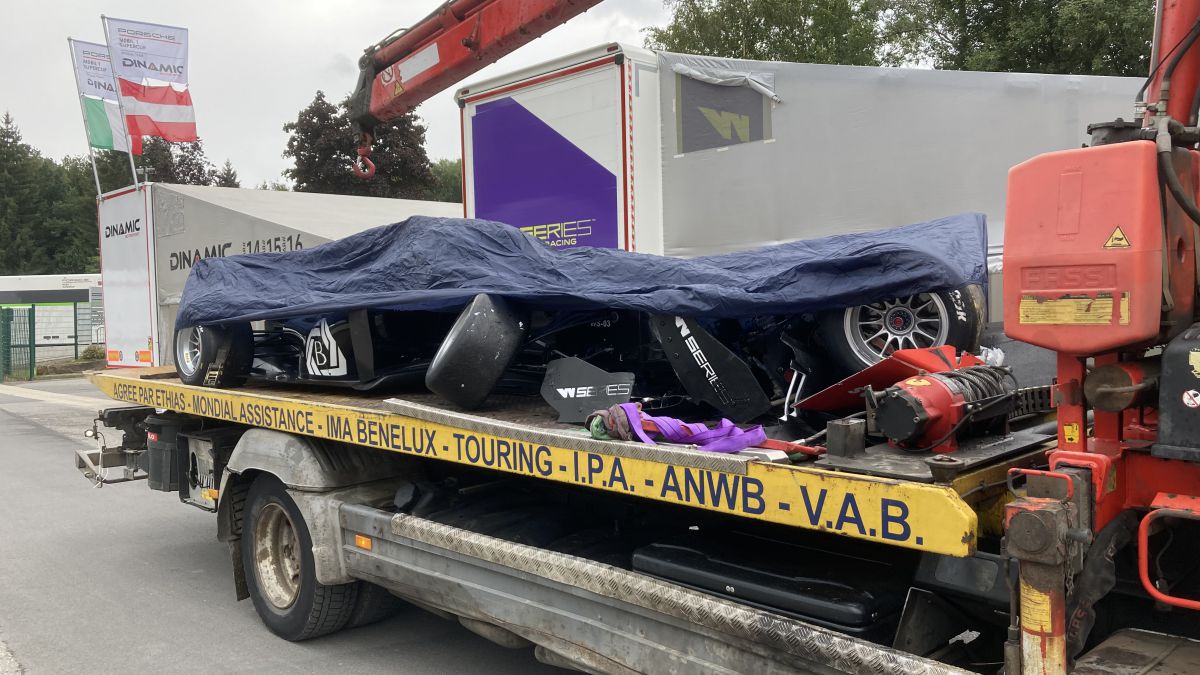 A horrifying accident at the Spa-Francorchamps circuit, during the qualifying of the W-Series, which fortunately has been saved without very serious consequences for any of those involved. The track was slippery, perhaps due to an oil stain, and several drivers lost control of their car at the same point, Eau Rouge, colliding with each other in a terrifying series of collisions reminiscent, inevitably, of the Hubert tragedy two ago. years, at the same point on the Belgian track. The women's championship accompanies F1 this weekend.
Those implicated were the Spanish Belén García, Sarah Moore, Fabienne Wohlwend, Abbie Eaton and those who were worse off, Ayla Agren and Beitske Visser. The last two were taken to the hospital, the others undergo various tests, according to the organization of the championship, it is understood that in the medical center of the Spa circuit.
As qualifying was interrupted and no footage of the incident was shown until the end of the restart, the worst was feared. However, they all got out of the cars under their own power, judging by the replays and amateur footage from the same corner.
The Dutch Visser did it with great difficulty, who had to sit on the asphalt shortly after leaving the cabin due to severe pain in her legs. In the next few hours, the extent of the injuries will be known, although fortunately there is no need to regret a tragedy in a very dangerous section: there are no tec-pro barriers in Spa, the safest, but rows of tires that instead of absorbing the blow , repel the impact and return the car to the track. On the sporting level, pole by Chadwick followed by Powell and Nerea García for Saturday's race.
Photos from as.com