Corpas defeats a too tender Burgos
The goal of the gunsmith team, in the second half, decided a meeting with few occasions, but a lot of intensity. Eibar breathes, Burgos suffers.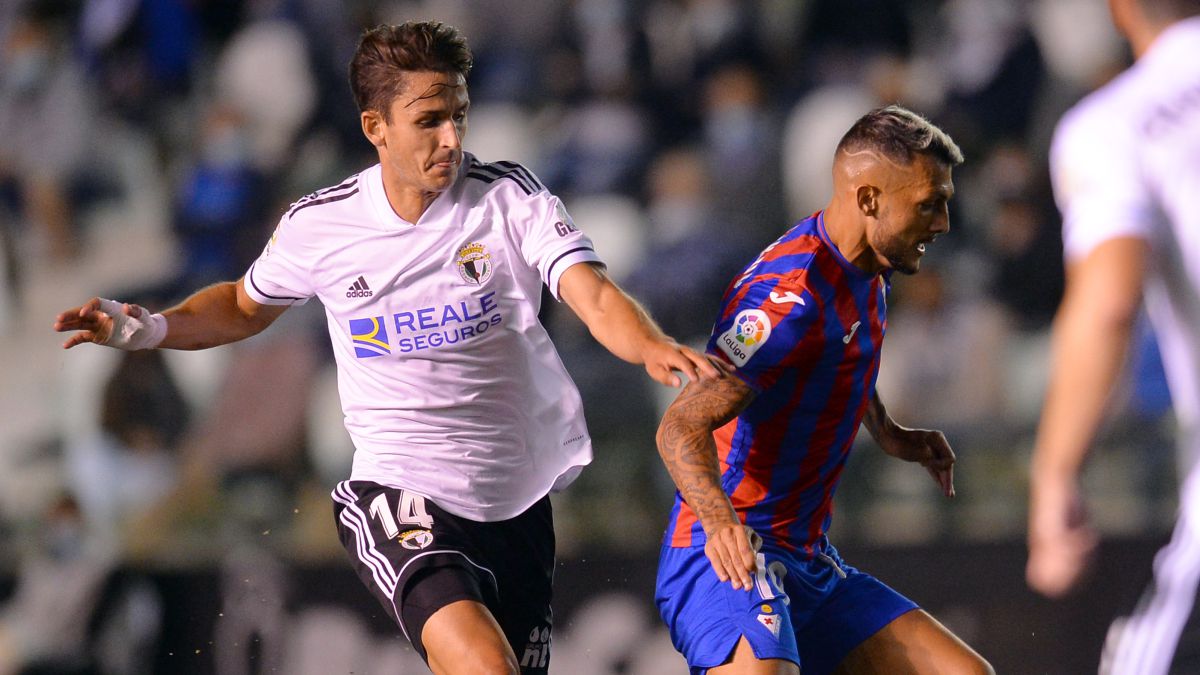 Eibar has already added three by three after taking the victory in Burgos, thus ruining the party for the return of El Plantío to professional football, against a team, Calero, who sinned by being too tender in attack. He had chances, clearer even than those of his rival, but he did not hit the mark, while Corpas, with a volley, decided the game.
In a game of much fighting and intensity, in the first half the Burgos were the ones who came closest to the opposing goal and, despite this, there was not a single shot between the three sticks. Eibar tried to associate, to make good the statistics of being the team that shoots the most, but in El Plantío they had no option, at least, in the first half. He was immersed in a duel of many legs and few dangerous actions. Cantero was the one who saw the ball closest to his goal. Córdoba, after 20 minutes, crossed his shot too much at the exit of a corner in one of the clearest opportunities of the match. Then Valcarce and Andy tried from afar, but the shots did not find a goal. Alfonso Herrero, for his part, got bored in these first 45 minutes.
In the second half, Eibar managed to find some more gap, especially with the entry of Exposito. Enough to win the match. The game became even more back and forth. Burgos had the first shot on goal in the head of Alegría, but Cantero stopped without problems. Neither did Saúl, the soul and quality of the locals, hit a shot from mid-range. The veteran footballer from Burgos is always the touch, the subtlety, the overflow. In the opposing team, Stoichkov finished off a distant center with a bad head before thanking Exposito for the entry. As soon as he entered, he gave the man from Cádiz a magical pass that, now, forced Alfonso Herrero to intervene. Garitano put in more wood and the gunsmiths began to shake the opposing goal, entering well from the left. That's where Corpas's goal came. A center from left to right that nobody clears in the Castilian area and the former Almeria hooks a volley that bursts the net. 0-1 at minute 75.
Far from surrendering, Calero's men searched harder for Cantero's goal without fortune. Alarcón's shot was very tender, Mumo's shot was very dangerous, which brushed the crossbar, like Saúl Berjón's, in the last play of the game, which went by centimeters and left the bitter taste of defeat at the premises despite the More than a good game they did, while Eibar breathes and is already looking up.
Photos from as.com