Shashoua shot the wood and Álex Bermejo the crossbar, although in the general count, the tie is right in the return of the public to the Heliodoro.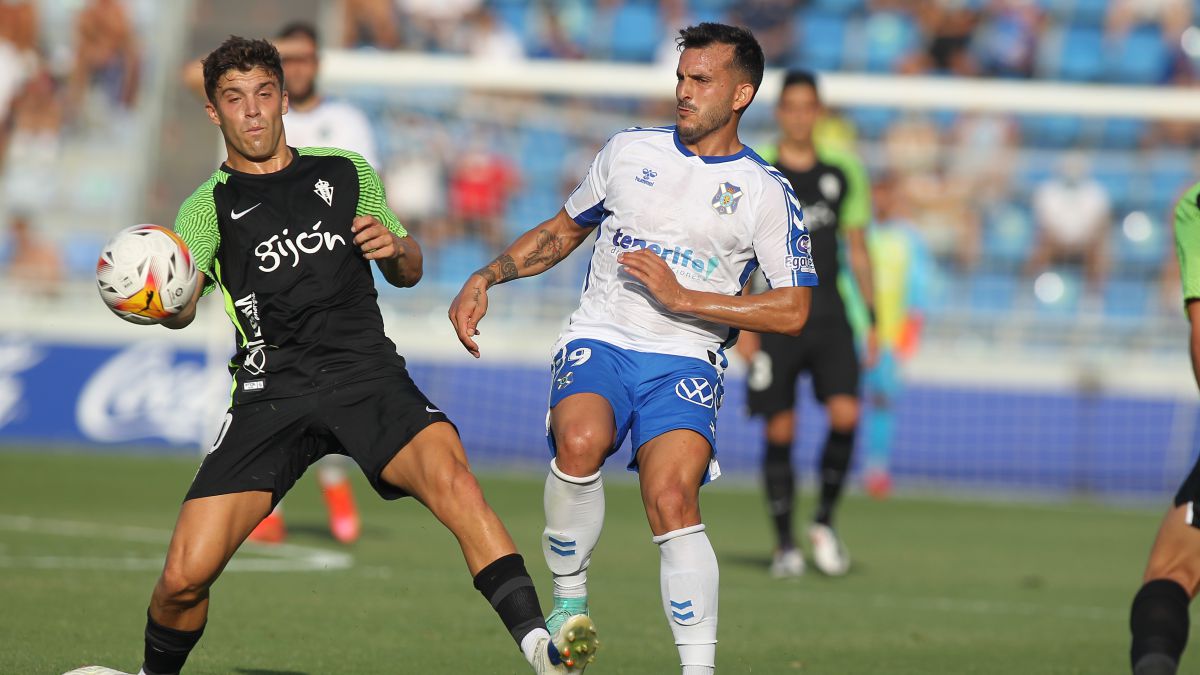 The sticks saved Sporting and prevented Tenerife from taking the victory in the return of the public to Rodríguez López. In any case, in the general count, the tie turned out to be fair: the Asturians were better in the first half and the Canaries in the second.
Ramis gave entry to Álex Corredera and Sergio González in the starting eleven, while Gallego, finally, opted not to put more muscle with Pedro Díez in the middle of the field. Thus, the game began intense, with the locals sending and taking over the ball, while the Asturians tried to scare the counter.
An aerial ball into Mariño's area raised doubts in the visiting defense, but neither Sergio nor Sipcic took advantage of it (12 '). The last blue and white line did not look very fine either, although it had less trouble. Of course, Soriano did not know how to catch a long shot and Djuka almost stole it on the rebound (18 ').
At half an hour, the duel fell a little and inaccuracies began to prevail on both sides. The goals looked far away, except for an uncomfortable header from Bermejo that came out high. Corredera, who had played all this time on the wing, appeared in the area to assist Míchel, whose shot caught the Sporting goalkeeper (35 ').
Before the break, Gallego's men were better. Even Djurdjevic forgave only inside the area after a defensive inattention at Tenerife, but he fired into the stands.
On the way back from the changing rooms, the Gijoneses maintained the same line, against a somewhat bewildered and cold Tenerife. However, with the push of the public, the island cast began to cheer up, but without the necessary depth and when it was able to do so, Mariño's hands appeared.
And from so much going, Shashoua dared up front and his shot hit the pole, lifting the crowd even higher. They were the best minutes of the Tenerife against a Sporting that tried to hold out as best they could.
In the final stretch, with refreshments already on the field, the stick returned to save Astur after a strong left-footed shot from Álex Muñoz that hit the crossbar. At that time, the two tried to take the victory, but they gave a good draw because both have four points out of six disputed and it is not bad to start with.

Photos from as.com