Clavería, change of plans
The club was looking for a way out for the midfielder, but the coach gave him the starting position against Real Zaragoza and assured that he will continue in the squad.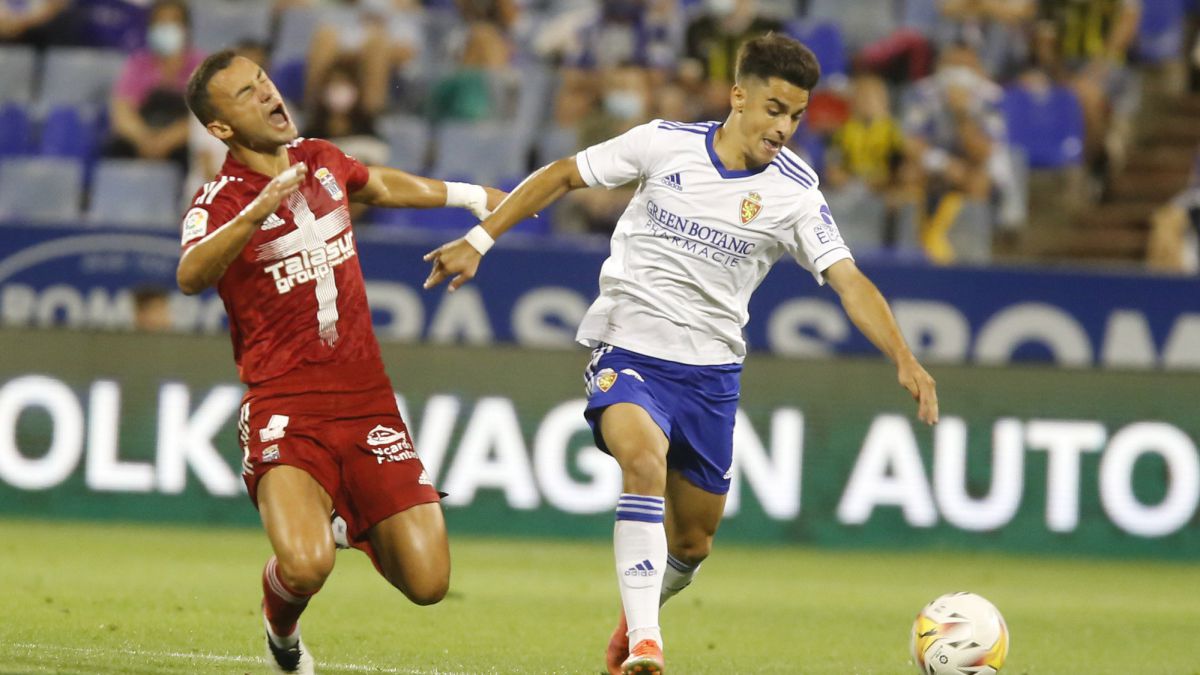 Pablo Clavería's situation has changed from one day to the next. From not counting for the sports commission, which was looking for a team to make room for another signing, to being a starter in the first victory of FC Cartagena this season. On the last day of the market, the departure of the Madrid midfielder is parked.
Luis Carrión surprised at La Romareda by betting with Clavería and leaving Boateng, one of the signings, on the bench. The '4' played behind Rubén Castro and was present in the few offensive appearances of the Albinegros. In one of them he brushed the goal after rejection by Cristian, the local goalkeeper, and in the second he received inside the area, but he did not see Rubén Castro, who was waiting only in the vicinity of the Zaragoza goal.
At the conclusion of the clash, Carrión put an end to doubts about Clavería's future by saying in the press room that "he has a chance to play against Real Sociedad B. He will come to train on Tuesday, as well as on Wednesday, Thursday and Friday. ".
A transfer is expected
The sports commission rushes the summer market to incorporate a new player to Luis Carrión's squad. The victory at La Romareda does not hide the problems of a team that at the beginning of the season have suffered from defensive problems and the lack of elaboration of the offensive game. The idea was to sign a midfielder, but after Clavería's continuity, other positions could be looked at.
As for departures, David Simón and Antoñito are the ones with the most options to leave FC Cartagena. The two are behind Delmás in the fight for the right-back title and the departure of either of them would be welcomed.Uri, on loan to Águilas
The center-back, without a place after the signing of Gastón Silva, leaves on loan to Águilas, from Second RFEF until the end of the season. During the summer he counted for Carrión and had good performances, but his future depended on possible incorporations. The idea was for him to leave on loan to a First RFEF club but finally he will play in the fourth category of our football.
Photos from as.com