Ciganda and Muñoz hit the ball at golf in Tokyo
Great start for Carlota Ciganda, fourth, and Azahara Muñoz, seventh, on the first day of women's golf. Sweden's Sagstrom, first leader with -5.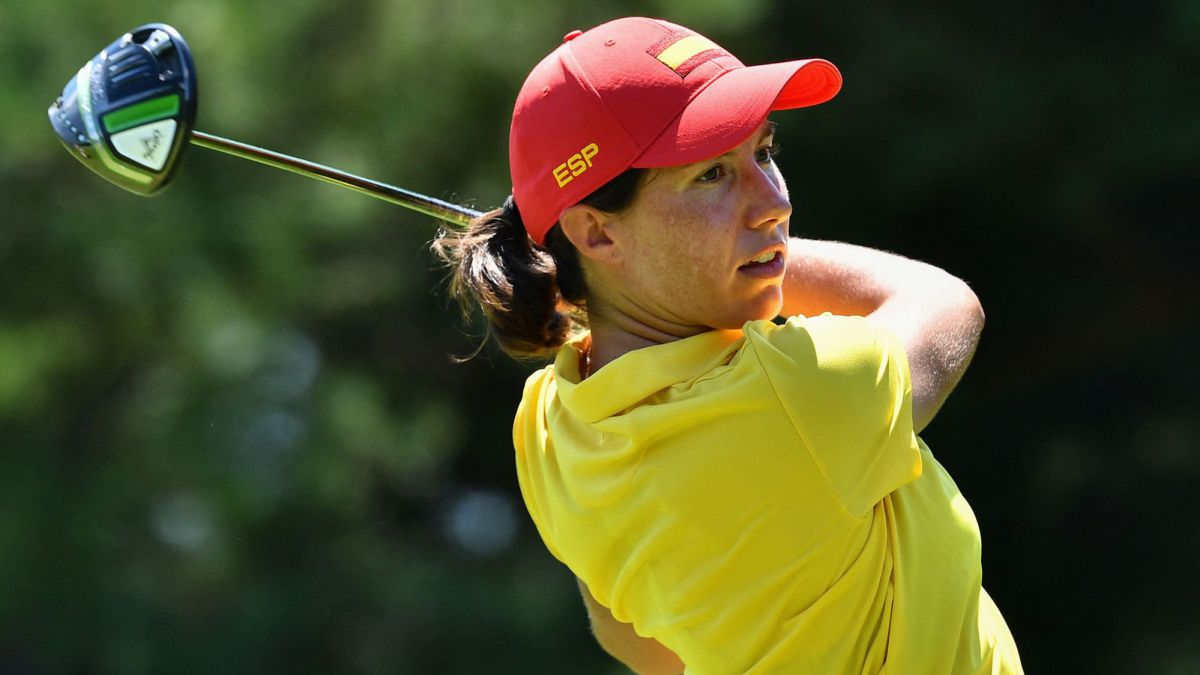 Spanish golf does not want to go without Tokyo medals, or at least that is what Carlota Ciganda and Azahara Muñoz have shown on the first day of the women's tournament, where they have managed to rub shoulders with the great figures of the circuit and the great favorites for Olympic gold.
Ciganda finished the day in fourth position, tied with the Finnish Matilda Castren and the South Korean Jin Young KO, with 68 goals, 3 under par, and a hit by the American Nelly Korda and the Indian Aditi Ashok and two by the Swedish Madelene Sagstrom , which ended this first day as a solo leader with 66 impacts, five under par.
The day did not start well for a Carlota Ciganda who went from less to more. The Navarrese, who started with a birdie, got the tournament uphill with two bogeys in a row on holes 3 and 4. However, the birdies made on holes 8, 9, 11 and 12 gave her wings to get off packed in the fight for the medals. Some aspirations that were stopped with a new bogey on the 16th hole but that Ciganda amended with a birdie on the 17th and closed at par on the 18th for a total of 68 shots.
A good start also for Azahara Muñoz, the other Spanish in the running, who finished the day in seventh position with 69 strokes, two under par. Muñoz was in the top positions for much of the day thanks to birdies made on holes 2, 7 and 8, although a bogey on hole 10 stopped his progression. A birdie on the 13th hole allowed the Spanish to re-engage in the top positions although a bogey on the 17th hole caused Muñoz to finish in seventh position after this first day in which Spanish golf has sent a serious warning to qualify for a medal against the Americans and South Koreans, the big favorites for the title.
Photos from as.com