Chris Paul does not leave the Suns: until age 40 to 120 million
The Suns achieve the renewal of Chris Paul, one of their three fundamental pillars, to attempt the assault on the throne again. It will go up to 40.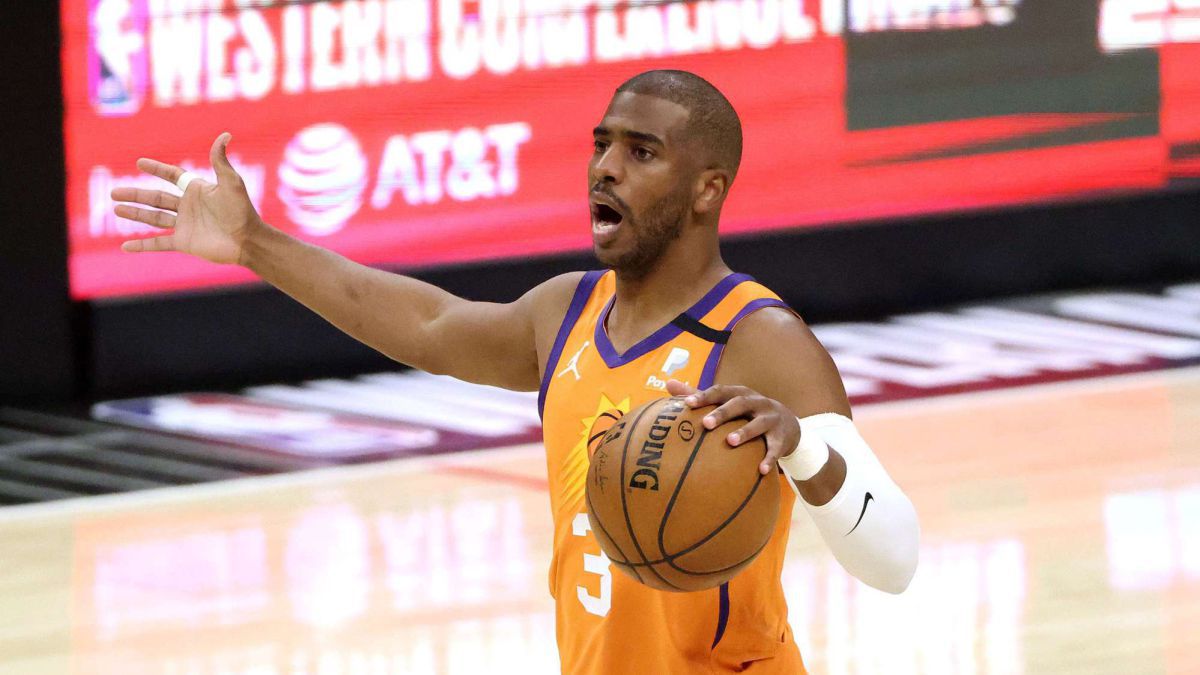 Chris Paul will continue to wear the Suns jersey. And it will, according to the new agreement it has reached with the franchise, for four years. He will reach 40 playing in the NBA. The talented point guard, according to Chris Haynes (Yahoo), will continue under the command of Monty Williams.
Paul will take 120 million from his new deal. There was an important conditioning factor in this negotiation, which began with the player rejecting his option of 44 million for one more year to try to hunt some more money in the long term. The over-38 rule has not become effective because he remains with the Suns and is the main reason why he renews: the other teams, those who do not have his Bird rights, could not offer him a four-year contract, which would have been less amount of millions for a player who has been strengthened from the last campaign, so he secures the money he considers necessary for what may be his last years.
The North Carolina-born point guard, now 36, fitted in perfectly with the Suns' structure coming from the Thunder in the trade that sent Ricky Rubio off the team and has more than proven it in his eight months There, being key for them to reach the Finals of 2021 and fall short of beating the Bucks to take the championship ring on their finger.
Accompanied by Booker and Ayton, he will try to win the championship, one of the challenges he still has to meet in his sports career. He will also do it with Cameron Payne, who has also renewed with the Suns for 19 million in 3 seasons, as a substitute. Paul averaged 16.4 points in the last regular season and raised the mark to 19.2 points in the playoffs even though he was outmatched in the last tie.
Photos from as.com