Chelsea, bluffed by Koundé
The negotiations have stalled but in Nervión they believe that the English club has not given up on signing the center-back and will raise its offer in this final stretch of the market.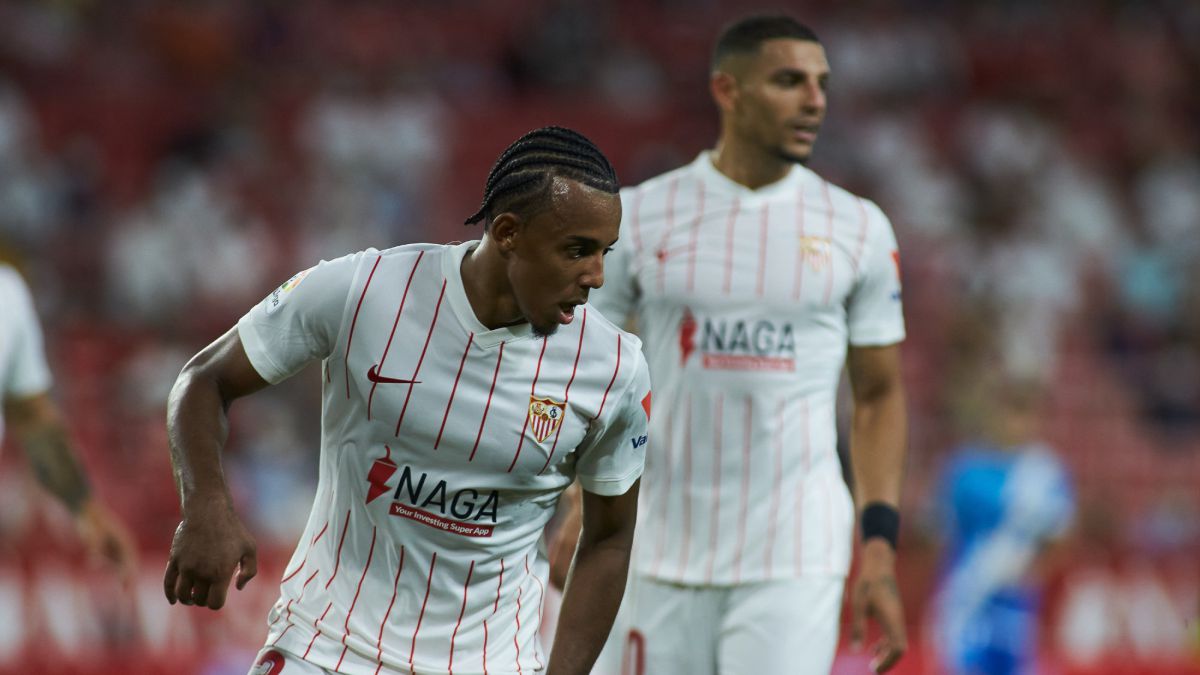 Jules Koundé started against Rayo despite not having played a single minute with Sevilla during a preseason that he arrived somewhat late, after his participation with France in the European Championship. A small injury and the interest of Chelsea were to blame for this curious stand-by for the Parisian center-back, despite which Lopetegui decided to include him in the starting eleven of LaLiga. There were those who claimed to have detected reluctance in Jules' game, but the truth is that it contributed to Sevilla keeping their door to zero and adding their first three points of the season.
As published by As a few weeks ago, and despite the fact that from many lies his transfer was taken for granted, in Seville it is not clear to this day that the player is going to leave in this summer market because Chelsea has not even close to the economic claims by Koundé, of between 65 and 70 million euros.
For days the entity that governs Abramovich has not resumed the negotiations, but in Nervión they suspect that there will be one last attempt before the end of the month. The transfer of striker Tammy Abraham to Roma will bring 40 million euros to the blue coffers and the sale of defender Kurt Zouma for an amount of between 25 and 30 million euros continues to be agreed with West Ham. Enough money to undertake the hiring of the Sevilla footballer.
In these last 15 days of the market, from August 16 to 31, Koundé's termination clause also rises 10 million euros, from 80 to 90 million, which covers Monchi's back a little more. Actually it only serves as a lifeline because the Nervionense club will only change its price ... if Chelsea swings too late and decides to sign Jules when there is no time to find a replacement.
Substitute or substitutes, in this case. Sevilla are planning to sign a center-back at least in place of Sergi Gómez, who has signed for Espanyol this summer, so they will need to strengthen the area even more if they lose their most important or at least the most sought-after player such as Jules Koundé. For Diego Carlos there was also interest from a team, such as Roma itself, but the Brazilian has approved his renewal for two months.
Y meanwhile, the market continues at a dizzying pace in Nervión. Rony Lopes went to Olympiacos on loan and the Swede Augustisson is already training with Lopetegui, something that Montiel will do this week when he completes his quarantine. During the next few hours the arrival in Seville of the Danish pivot Thomas Delaney is expected.
Photos from as.com