Change of pivots in Baskonia: Nnoko arrives, Fall leaves
The team from Vitoria joined the Cameroonian interior (27 years and 2.08 meters) from the Red Star of Belgrade. The Frenchman points to the Asvel.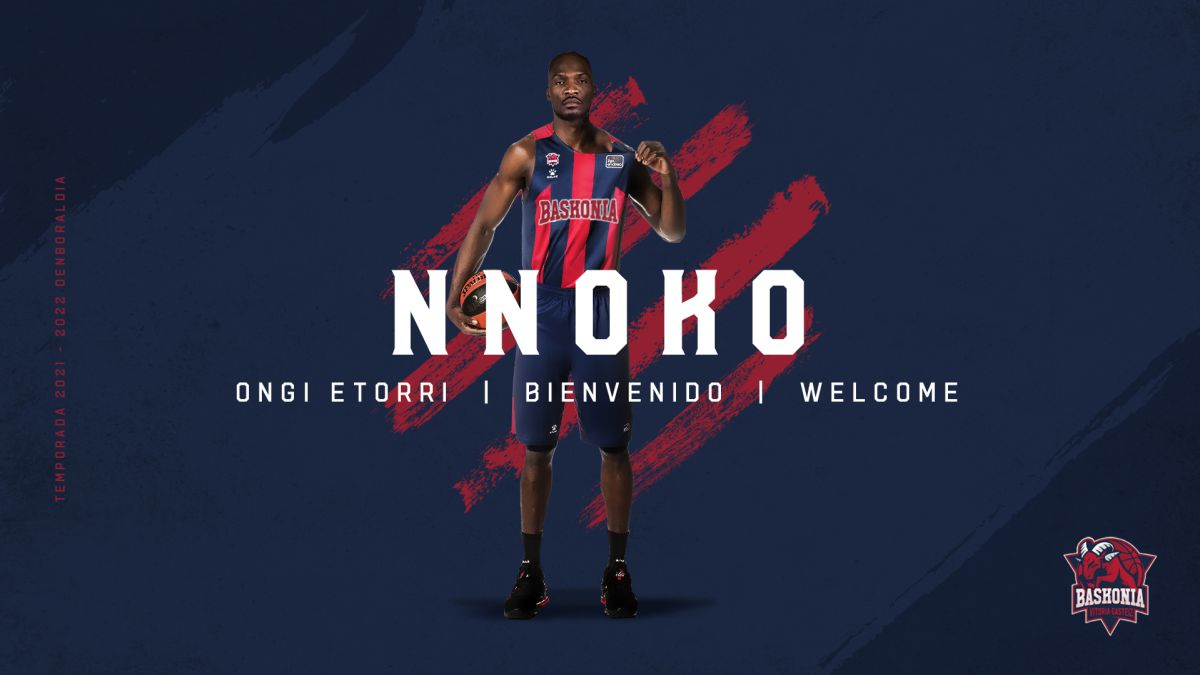 Baskonia has acquired the services of center Landry Nnoko, who arrives in the capital of Alava with an agreement for next season. The 27-year-old and 2.08-meter-tall Cameroonian inland trained at the North American University of Clemson and began his professional career in Italian Pesaro in 2016-17. After passing through the Great Rapids Drive of the G-League, he landed in Turkey to complete a remarkable season at Sakarya with 17.5 points and 9.3 rebounds in the national league.
Nnoko will start in Vitoria-Gasteiz a new professional stage after military last season at the Red Star in Belgrade where he played ten Euroleague games averaging 7.1 points and 5.1 rebounds. The new Barça reinforcement wore the Alba de Berlin shirt for the previous two seasons, a team in which he accumulated experience in European competition (28 matches in Euroleague, with 8.7 points and 5.8 rebounds and 15 more in Eurocup) and was proclaimed champion of the league German in 2020 together with fellow Baskonista Rokas Giedraitis after averaging 10.6 points and 6 rebounds per game.
The Baskonia adds muscle and mobility to its inner game with the incorporation of the Cameroonian, who will arrive in Vitoria-Gasteiz in the next few days to join the preseason to be under the command of Dusko Ivanovic.
On the other hand, Youssoupha Fall ends his stage as a Baskonia player after three years of ties with the Zurbano entity. The 2018-19 season he played on loan at Strasbourg IG and the following two seasons he has defended the Barça elastic. Fall has participated in a total of 118 matches as a Baskonista between Euroleague and Liga Endesa and has to his credit the ACB title won in Valencia in June 2020. He never fully settled with Ivanovic and his destiny seems to be the French Asvel Villeurbanne.
Photos from as.com