Carthy: "This year I think they will watch me a lot more"
Despite the fact that the cut of the second stage has left him 1:11 behind Roglic, at Education First they trust Hugh Carthy a lot: "It feels great."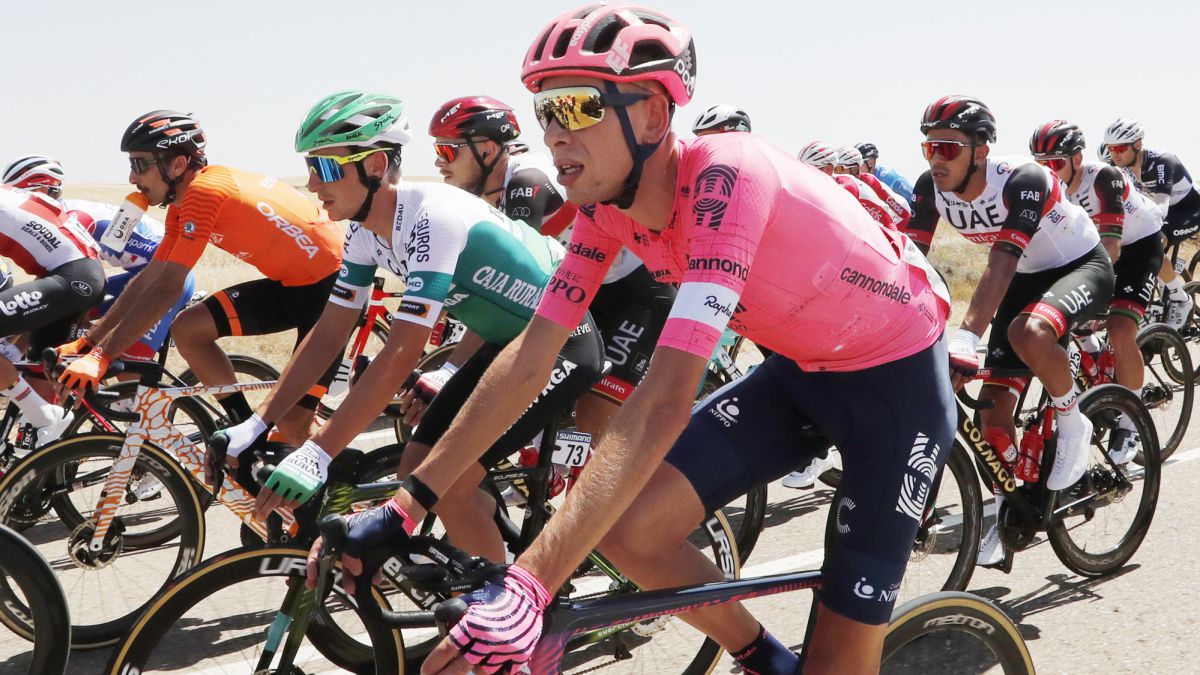 A Hugh Carthy (27, Preston, England) Spain changed his career in cycling. In the ranks of the Caja Rural-RGA he spent two seasons in which he became more cyclist and in La Vuelta 2020, already in the Education First, he gave the surprise by climbing to his first podium in a big one and achieving a victory of the repercussion of the Angliru. The very tall British cyclist (1.93) arrives at La Vuelta with the intention of confirming these benefits, despite the fact that yesterday he saw how the cut due to a fall made him lose 38 "(he is 1:11). Fortunately he did not go down and his team believes in him: "We are encouraged because Hugh is in very good shape" .
Start on all the lists of favorites prior to this Vuelta. Do you feel you can aspire to win a big one?
Number one favorite in a race like this Vuelta, for now I think not, but I do have options to surprise and be there in the fight. The reason is that I have already shown that I am capable of being ahead in a three-week test. I feel like I can be there.
Was last year's podium a turning point in your career?
I think it was the confirmation that I can be at that level. And this year it was the same or even better than the last edition. We have also come with a great team. But I also know that if getting on a podium is difficult the first time you get it, it is even more complicated to do it a second time the following year. I have more commitments, more interviews, more distractions ... and the responsibility that I must prove it again.
Has the way rivals look at you also changed? Do you think that if it attacks they will respond sooner?
I think so. It is clear that if I move it is not the same as if it does, for example, Roglic, Carapaz or Bernal, but if I go in that group and I move, I think that this year they will watch me much more. The objective with which we start is to make a good general classification. For that I have prepared
He comes from winning in the Lagunas de Neila, another great Burgos peak, in the last Vuelta a Burgos. Is it possible to aspire to victory at Picón Blanco?The climb to Picón Blanco is a pass that I already know and like, which we have already seen in the recent Tour of Burgos. It would be great to get a win on that climb, but I'm realistic and I know that at the level it is going to be very difficult. But hey, it's the first days of the race and we'll see how each one is doing.

Photos from as.com