Carlota Ciganda, 46th at the British Open
Sweden's Anna Nordqvist and Danish Nanna Koerstz Madsen lead the Women's British Open. The Navarrese Carlota Ciganda is ranked number 46.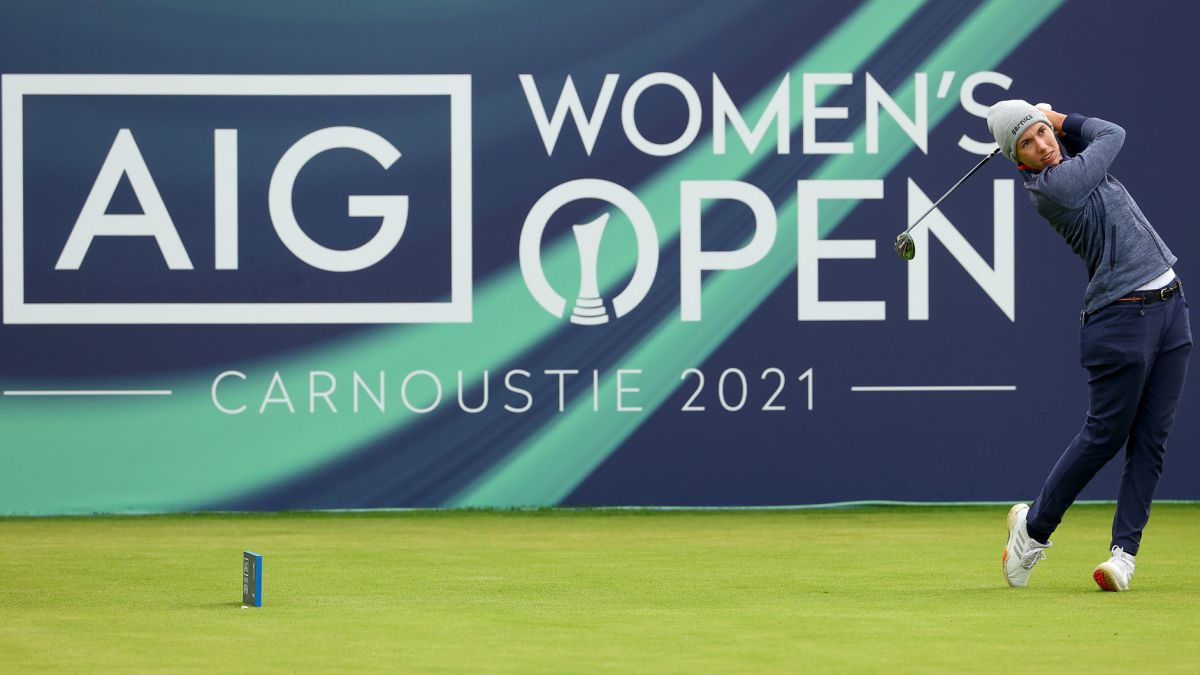 The Swedish Anna Nordqvist and the Danish Nanna Koerstz Madsen will face the last day of the British Open for women golf, the last "Major" of the year, with a stroke advantage, after rising this Saturday to the first position with a total of 207 impacts, 9 under par, while Carlota Ciganda from Navarra ranks 46.
If the leadership of Koerstz Madsen, who started the day from fourth position with just two blows to the head, was not a surprise, less expected was the comeback of the Swedish Nordqvist, who started the day in 22nd place.
But the Swedish player, who has two "Majors" in her record, showed her best version this Saturday in the Scottish countryside of Carnoustie to deliver a sensational card of 65 strokes, 7 under par, after signing a total of seven "birdies" .
A figure that no one could reach, not even the Danish Nanna Koerstz Madsen, who signed a spectacular "eagle" on the 12th hole, a 456-meter par 5, which the Nordic golfer completed in three strokes.
Y is that three holes before, in 10, Koerstz Madsen, who was already third last April in the ANA Inspiration, the first "big" of the course, signed a "bogey", which led the Danish to present a card of 68 strokes, 4 under par, which forced him to share the first place with the Swedish Anna Nordqvist.
With one more stroke than the Swedes and the Danish American Lizette Salas (-8) appears in third position, while the Olympic champion in Tokyo, the American Nelly Korda also occupies eighth place with a total of 210 strokes, three more than the head duo.
For her part, the Spanish Carlota Ciganda occupies the 46th position with a total of 216 impacts, the par of the field, after signing this Saturday an irregular day in which the Navarrese alternated 6 "bogeys", with 4 "birdies" and one " eagle "in hole 14.
Photos from as.com