Carla Suárez says goodbye
The Canary Islands lost to the American Collins, 26th favorite, in her last match in the majors, before her retirement. He leaves with a balance of 86-48 and seven quarterfinals.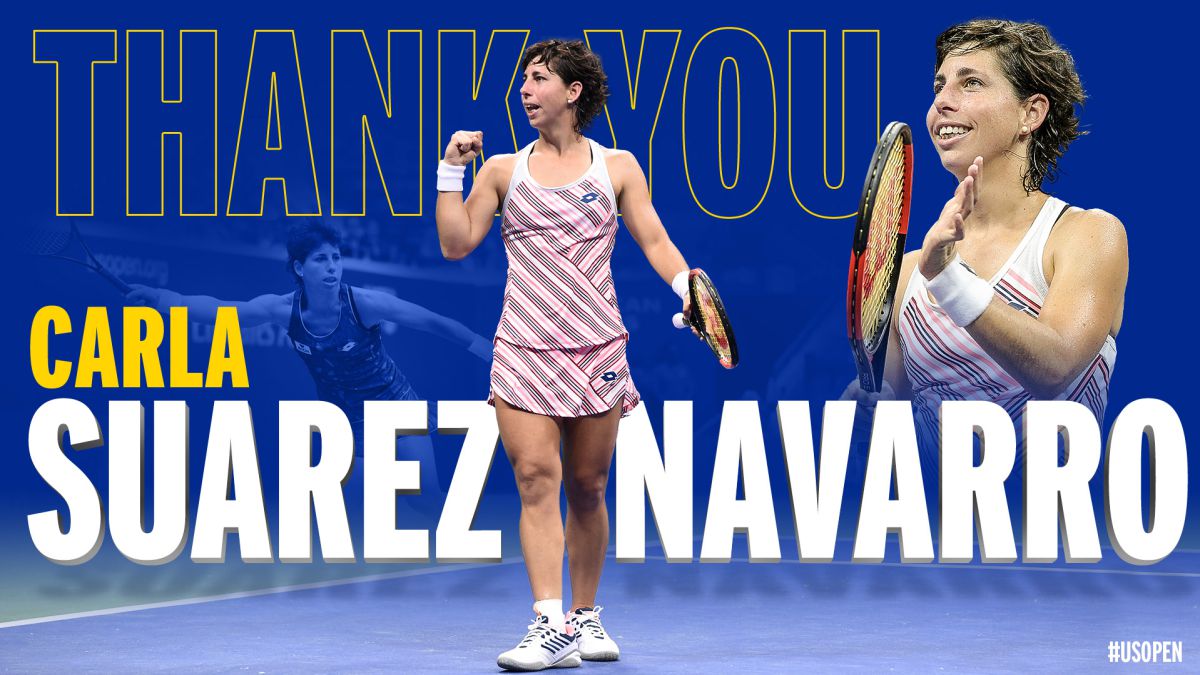 I am sure that she would have liked to win a game in the last Grand Slams, but playing them has already been a triumph for Carla Suárez (Las Palmas, 32 years old), who wore her elegant and extraordinary setback months after the one that gave her life in the form of a cancer that overcomes with the bravery that has always characterized it. The Canary Islands said goodbye to the US Open and the majors with a loss to Danielle Collins, a 27-year-old American and 26th favorite, who won 6-2, 6-4 in 68 minutes.With the modesty and shyness that have always characterized her, Carla said goodbye without fuss to the fans who applauded her on court 5 of the Billie Jean King Center, and who perhaps saw her one day at the Arthur Ashe, where she played the quarterfinals twice final (2013 and 2018). Suárez leaves with a balance of 86 wins and 48 losses in Slams and seven quarters between New York, Roland Garros and Australia. That was an insurmountable barrier for her in sports. Because in life, he became an example.
"Carla will be remembered as a very talented player, with the best one-handed backhand on the circuit, in history, and for her loyal character. But the important thing is that he has shown us all that a life battle has passed. What is tennis compared to what happened to her. I was angry for losing a game and she ... That made me change the chip, to see that there are things that should not be given more importance, "said her partner and friend Garbiñe Muguruza, with whom she won her three titles in doubles ( Birmingham and Tokyo in 2015, and Stanford in 2014) .
Undervalued
His career was less successful than perhaps it deserved by game and class (two titles —Doha 2016 and Oeiras 2014— and another nine finals). It was the constant between generations that gave hope to the Navy since it turned professional in 2003. In fact, it became number six in the world in 2016. Four times Olympian (Beijing 2008, London 2012, Rio 2016 and Tokyo 2020) and member of the Spanish Federation Cup team between 2008 and 2020. Perhaps in that competition, now called the Billie Jean King Cup, at the beginning of November in Prague, he will attend his last dance on the circuit.
Results, table and schedules
Photos from as.com