Captain Busquets leads the way: "I have very good feelings with the team"
He tends to lavish little before the media, despite being one of the most authoritative voices on the staff. Sergio Busquets spoke on Monday for the club's official media.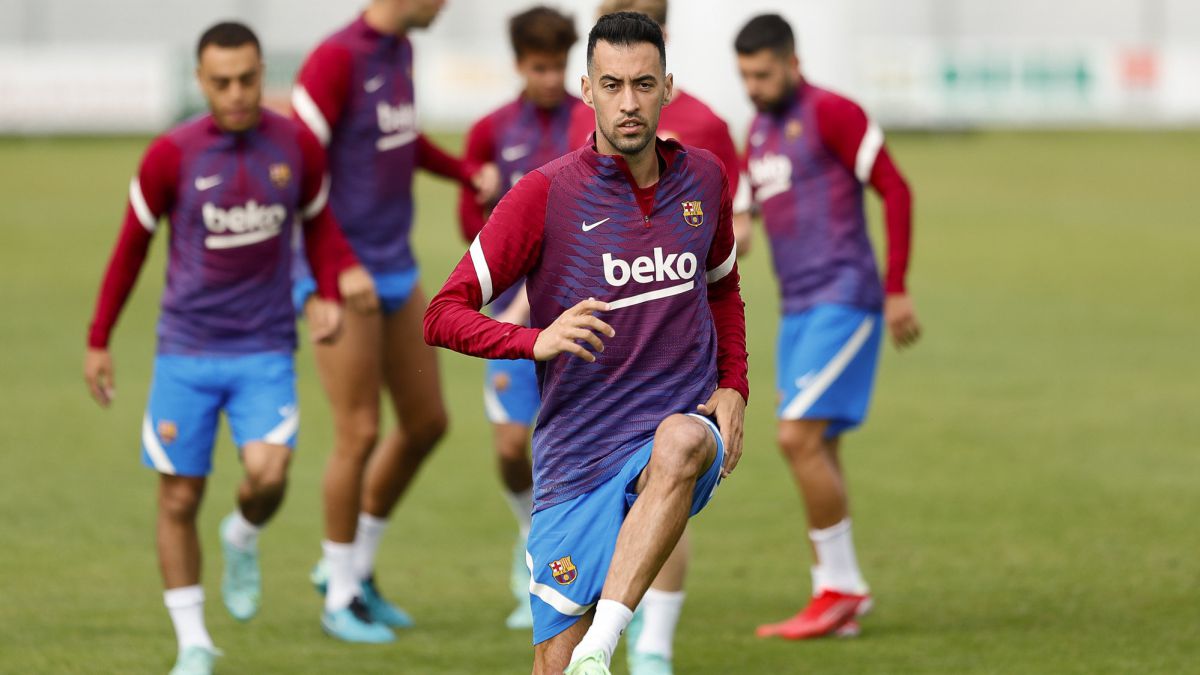 Sergio Busquets is the current first captain of FC Barcelona. A few gallons that he will continue to have until Leo Messi does not sign his new contract. Badía's right now is the spokesperson and thermometer for the squad. A position that is not new to him, although he has always preferred to live anonymously, behind the scenes, with hardly any noise. But this Monday he appeared before the official media of the club to speak, as first captain, about his first impressions after almost a week working with the team.
Stage in Germany: "He's doing very well, being able to train in the climate we have here, resting and doing double sessions. We are very happy with the work. "
Debut against Stuttgart: "I played my first minutes. I still need more workloads and that is what we are doing here. The important thing is to finish getting fit and get to the best moment when necessary. "
Season: "I'm happy because the feelings I have with the group are good. It is true that from one year to the next everything is being different, both because of the situation and because of the way we are recovering normality. "
RB Salzburg: "It is always good to play against important rivals, although in the preseason the important thing is not so much to win as for the players to pick up the tone and rhythm of the competition"
Photos from as.com