Cantero: "I was very excited since I learned about Eibar's interest"
The Pamplona goalkeeper recognizes that "it always motivates a team recently relegated from the First Division to pay attention to you." He will fight Yoel to be Dimitrovic's successor.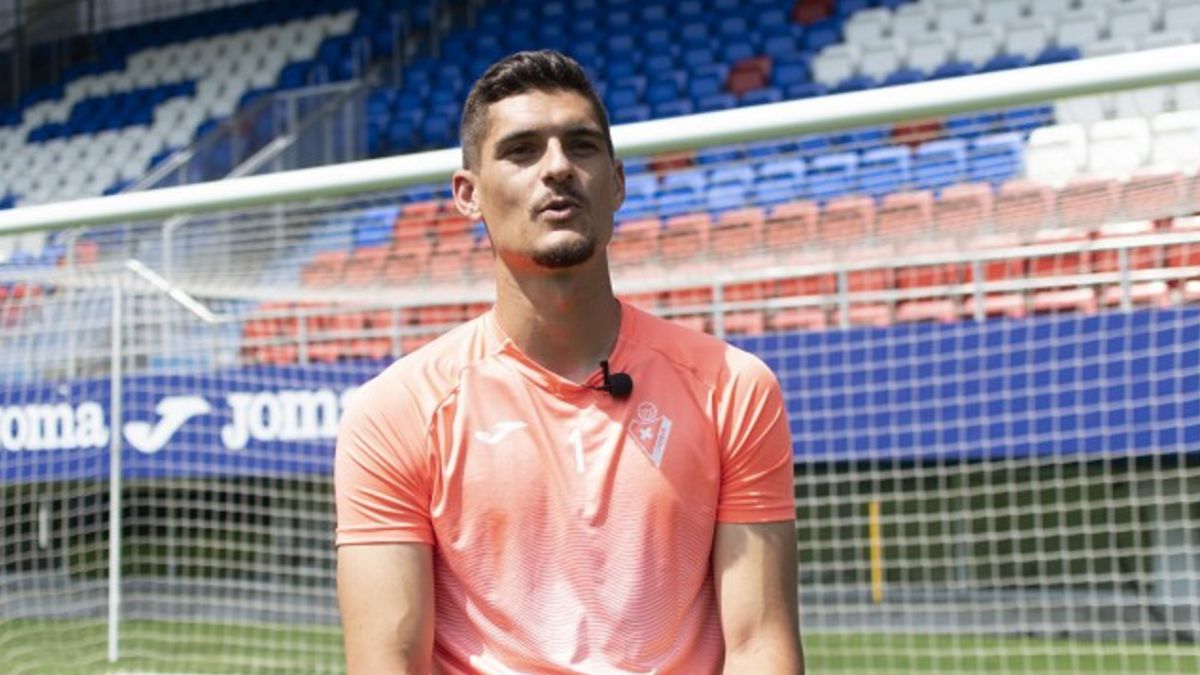 Ander Cantero has arrived at Eibar to face Yoel in the face of starting the goal, and the goalkeeper could not be happier. "From the beginning I wanted to come and I was very excited since I found out about Eibar's interest in me," he said. "From the beginning I saw that it was an interesting and ambitious project," he said, adding that "anyone in the world of football speaks wonders of Eibar", so he had no hesitation when accepting the proposal of Cesar Palacios. "Being part of it calls and motivates you and makes you want to fight for it," he agrees.
The Navarrese has said that "the reception from everyone since I arrived has been very good, and that is important, because at the end of what you most want is to train to give your best." He believes that this year "great things can be achieved, although you have to train a lot and it will be very difficult. We must give priority to the collective" .
The Navarrese wants to "put at the service of the team the experience accumulated in these years in the Second Division", and says that this can only come from "humility and daily work". Now his objective is to try to adapt to the group and contribute to it, after the weeks of negotiation have ended in good port. He has been at the forefront of the goal after Yoel's COVID. The Lugo exporter also had words of thanks to the Eibar sports director, César Palacios, for his commitment to bringing him to the club.

Photos from as.com