Call of attention to Samu Saiz
The Girona striker did not enjoy a single minute against Amorebieta and Míchel was clear: "I need him to be a little better than he is," he said.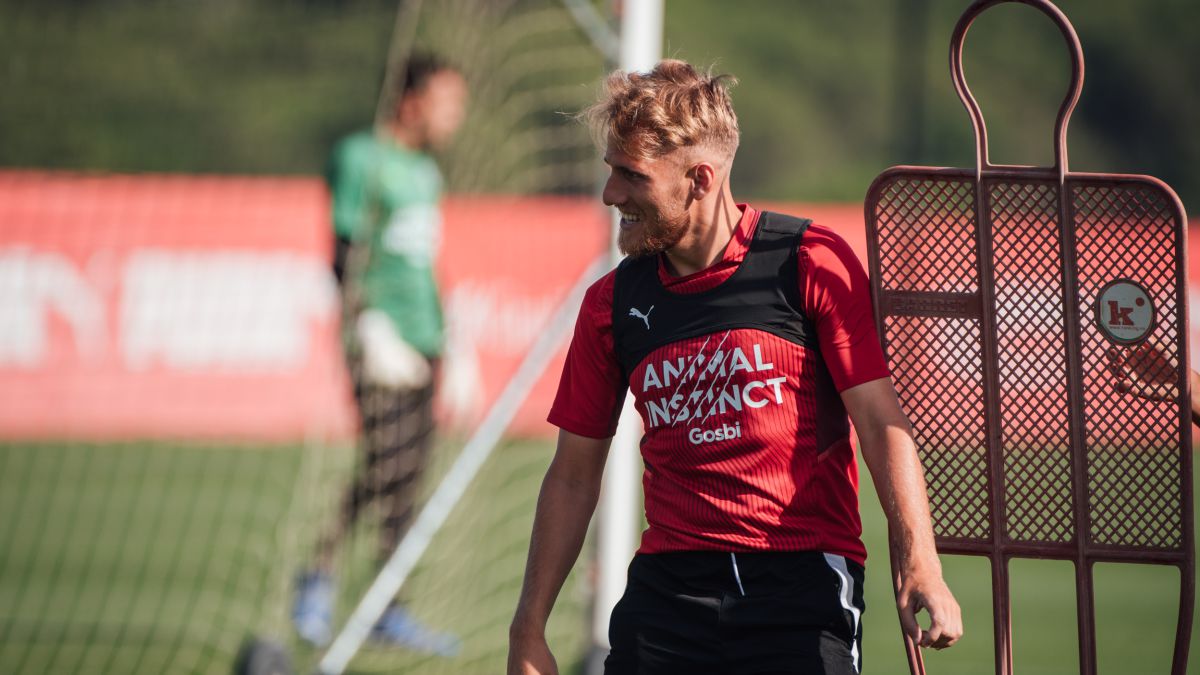 During the preseason, a lot of eyes were on Samu Saiz. A lot is always expected from the attacker, for quality he should be one of the most differential players in the Second Division, but with the Girona shirt he is having a hard time exploiting. Last Saturday, against Amorebieta, few placed Samu Saiz as a substitute, but Míchel was consistent and awarded those players who responded in training. What's more, Samu didn't even get hot. Much is expected of him, but one thing is clear: Míchel does not give anything away.
The past course of Samu Saiz, with Francisco on the bench, was irregular. Even during the last days of the League and in the playoff, his prominence plummeted. This summer, one of Míchel's concerns was to 'recover' Samu Saiz, he knows of his tremendous quality, but it is costing him. Moreover, after the duel against Amorebieta he did not hesitate to give him a touch of attention because right now seeing him as the starter seems very complicated. "I need Samu to be better than he is. He knows he can get rhythm and he will be a very important player for us, but right now there are teammates who are better than him," explained the coach.
There is only one league game counted and Míchel has no doubt that he can get the best performance from Samu Saiz. Wanting is power and the technician seizes it. In addition, taking into account that the rojiblanco attacker has a contract until 2023 and is one of the players who has a high chip, he should take a step forward. There is a long way to go this season and the wake-up call is wanted to take effect. Samu Saiz, with confidence and rhythm, is differential. And in Girona they want to enjoy and take advantage of it.
Photos from as.com