Caja Rural-Seguros RGA: tenth Lap followed with three newcomers
The eight cyclists chosen by Juan Manuel Hernández, team director, will try to "achieve some stage triumph" in this Cycling Tour of Spain.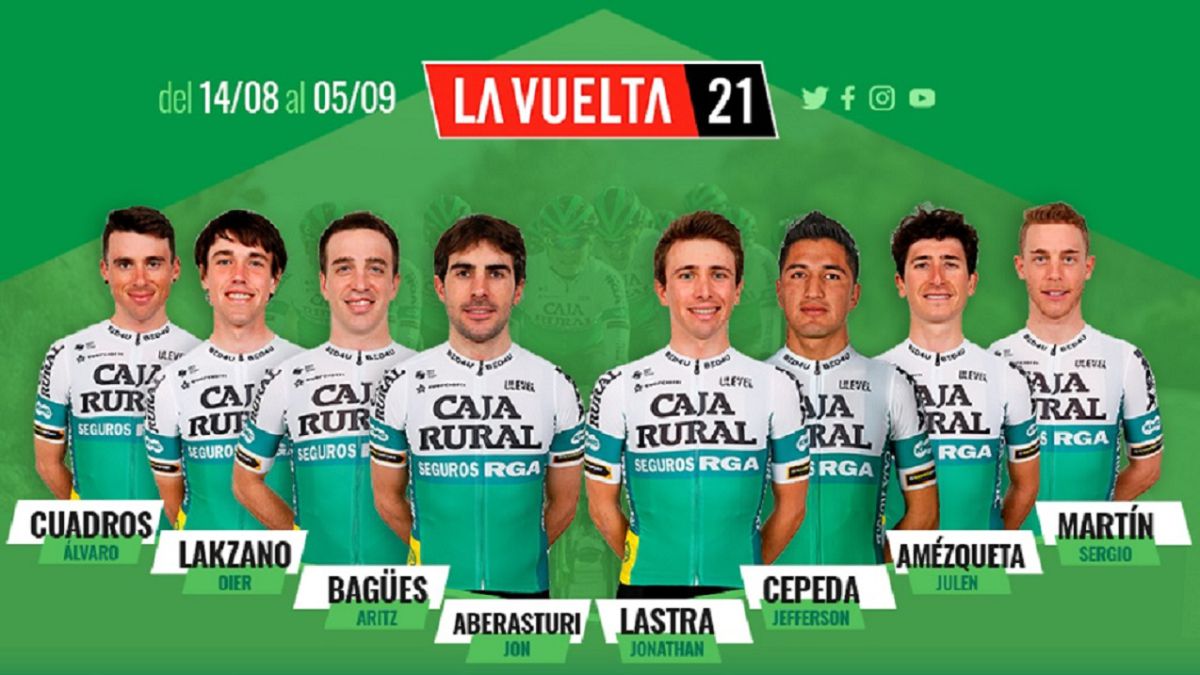 The Caja Rural-Seguros RGA will face its tenth consecutive Vuelta a España starting next Saturday in Burgos with three newcomers in its ranks and a group of riders who will seek a protagonist on a day-to-day basis and the goal of achieving some stage triumph.
Those chosen to start in Burgos are Jon Aberasturi, Julen Amezqueta, Aritz Bagües, Jefferson Cepeda (ECU), Jonathan Lastra, Álvaro Cuadros, Oier Lazkano and Sergio Martín, the last three debutants in the round.
The main assets of the Navarrese team will be Aberasturi, who will face his fourth Vuelta with a victory in the season in Slovenia, and Julen Amezqueta, third in the Vuelta a Andalucía.
Juan Manuel Hernández, director of Caja Rural-Seguros RGA, showed his optimism in the tenth consecutive challenge in the Vuelta. "Ten consecutive editions of the Vuelta as a guest is synonymous with the good work done over all these years. Once again we want to step up and show why we are here. We have worked better than ever, we arrived with the cyclists exactly at the right time. so we were looking for and we are more than capable of winning the stage in La Vuelta that we want so much, "he explained.
The coach of the Navarrese team highlighted the team's season, seventh on the UCI Pro Team list. "This data reflects the good work of the entire team. It is time to return to Unipublic all the support provided during these ten years, we are proud to be part of this race and we will fight to the last meter to take as high as possible to Caja Rural y Seguros RGA ".
Photos from as.com