Bustos uncovers with an apotheosis scorer start
The Argentine forward of Girona has scored two goals after having played 97 minutes in this league. Last season he needed 897 'to achieve two goals.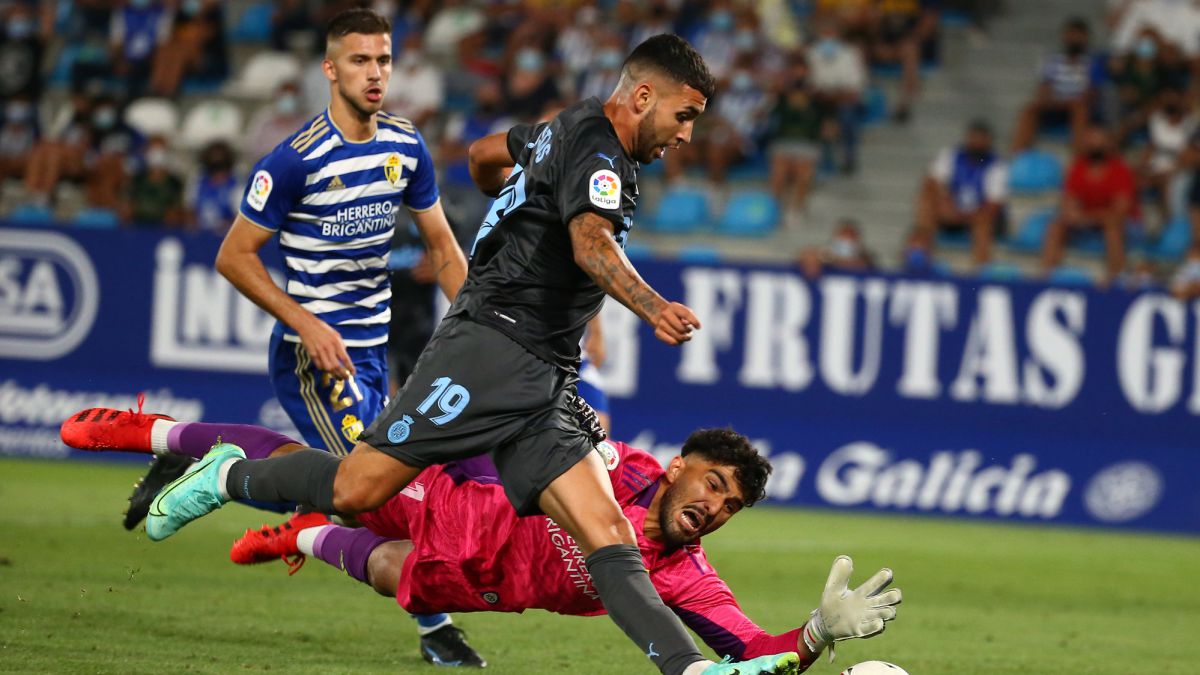 In Girona a feeling of helplessness prevails after the defeat against Ponferradina (2-1), but, as the hours go by, we have to look for the good side of things. And, without a doubt, one of them is the good time that Nahuel Bustos is going through. The striker on loan from Manchester City is uncovering and his start is as encouraging as it is tremendous. He does not yet have the title poster, but he is making perfect use of every minute that Michel gives him. He is responding perfectly and in 97 'of the League he has already been able to achieve two goals. And both, in the last seven minutes of the game.
This summer, Girona did not hesitate to request his loan to Manchester City again and it is that he will be considered a striker who can give a quality leap to the squad. Last season was not easy for him, it was difficult for him to adapt excessively to Spanish football, but this season he is managing to take a step forward. He has seen goal in two of the three games that accumulate in the League and, although the comparisons are odious, this year he has needed 800 fewer minutes to match his scoring figures. He currently has two goals (against Amorebieta and Ponferradina) in 97 'and a season ago, in the League, he enjoyed 897' and only scored against Ponferradina, precisely, and against Zaragoza.
Bustos already warned on his return to Girona that this should be the year of his confirmation. And it is on the right track. Michel is happy with his work and dedication and has become the perfect 12th player: he appears from the bench and scores. The Argentine is a nonconformist and struggles to appear as the starter in an attack in which Álex Baena and Stuani seem fixed. Although with the departure of Mamadou Sylla, Bustos is aware that he will have more opportunities and his maxim is to continue being successful in front of goal. For now, after three rounds, he can boast of being Girona's top scorer. In addition, no other player in the Second Division has scored more goals than him. Share the 'top scorer' with Bogusz, Jesé, Obeng, Ramazani, Seoane, Toni Villa and Yuri.
Photos from as.com