Bou, to recover sensations
I expected better results in Andorra, but the Honda one lands in France with the intention of once again being the leader at the beginning of the season.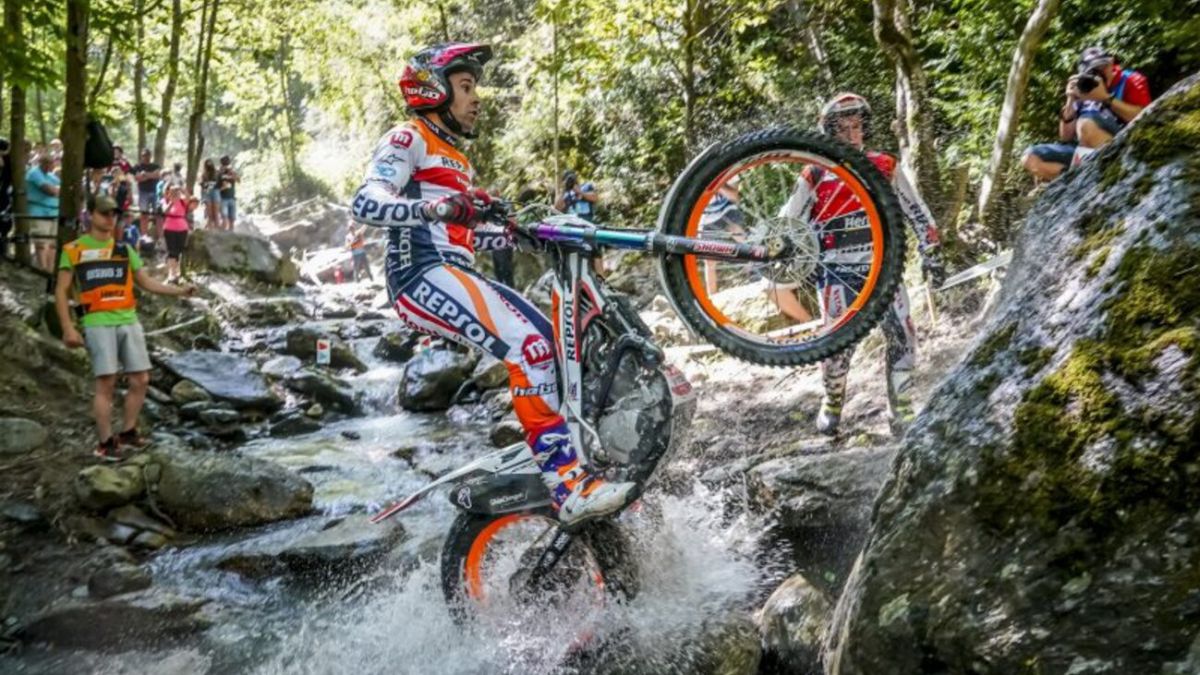 TrialGP does not stop. After the Andorra appointment, and with just a few days off, the competition repeats the appointment in France. Of course, despite returning to the neighboring country, it changes location. Cahors will be the place where Toni Bou wants to regain his best feelings, those that made him the leader at the beginning of the season and that, with the passage of appointments, he has been leaving behind almost without realizing it.The event in Andorra was, without a doubt, a great blow to reality: the first race of the weekend was taken by him for setting the best time and, the next day, he could only be third. A stop in the calendar that has made him give up points in the championship, of which he remains the leader, but only with an eight-point advantage over his main rival, Adam Raga (winner of the second race last week). For this reason, the only thing left for the Spaniard is to focus and travel to France with the intention of going back to being the one at the beginning of the year.
"We are going to France with the aim of recovering the sensations we had before the summer and forgetting what happened in Andorra on Sunday", comments the Repsol Honda Team rider, who highlights that "equality between several riders is very great this year and It will be necessary to focus well on the objective to be able to be in front again ". And that goal remains the same: to win his 15th Open Air Trial title.
And for this there are only three appointments left, counting the one this weekend in France. The round in Cahors will only feature Sunday's race, as has already happened with Charade's. It will be the first time that the TrialGP visits the city of the River Lot for a competition, a place where they already know the modality by hosting the Urban Trial championships. "The Cahors race is totally new and this may perhaps give us some options to do a good trial and regain some points in the standings," added the World Championship leader hopefully, with 92 points on his scoreboard.
However, the delicate situation that still exists with the pandemic forces to move the race away from the center of the population and avoid the concentration of all fans and spectators who come to watch the competition. The race will have 12 zones and two laps, starting the appointment around 10 in the morning and ending another weekend of competition around 4:00 p.m.This is the World Cup: The appointment in Great Britain, canceled
The calendar ended the season with a double appointment in Great Britain. However, on Wednesday the cancellation of the two races that the British country would have to host next October was announced. The situation that still exists with the pandemic, together with the current restrictions and many other difficulties, makes holding these tests almost impossible. For this reason, the championship has decided to replace them with a race in Portugal on September 18 (one day before the Trial of Nations) and coinciding with the Women's TrialGP and Women's Trial2 categories.

Photos from as.com