The Spaniard recovers those sensations that he lost in the Andorra round and beats Raga. It continues to lead, now with an eleven point advantage over TRRS.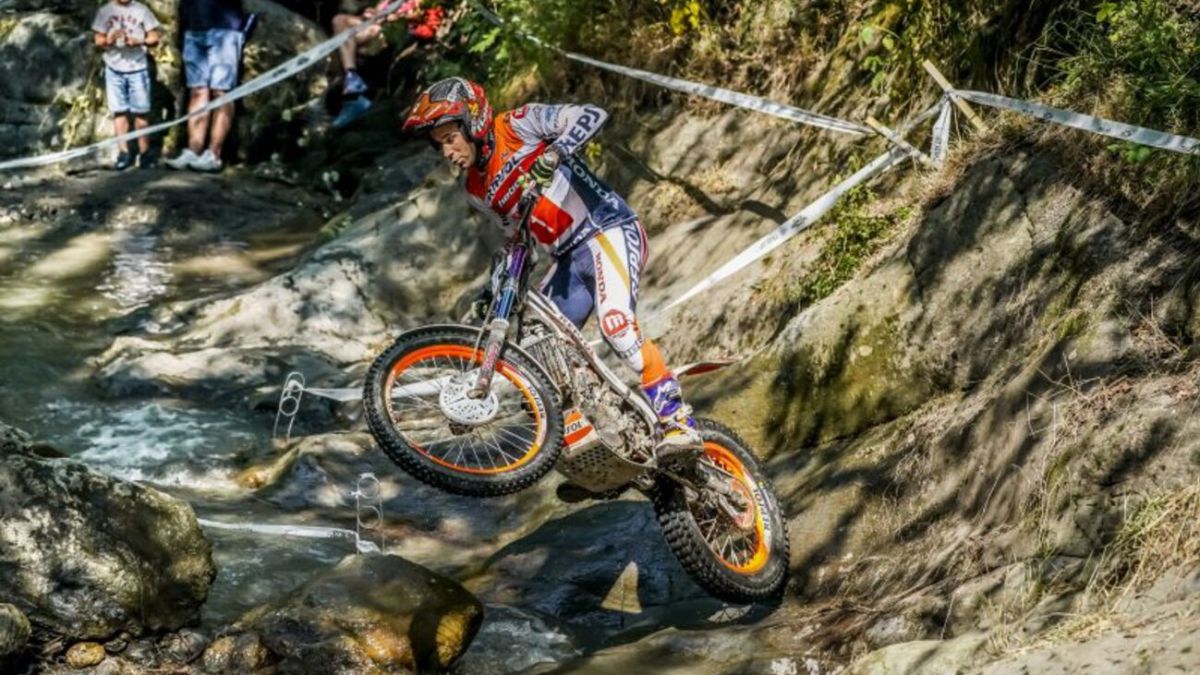 He wanted to regain sensations, and boy has he. Toni Bou returns to the path of victory and does so with a huge distance from his rivals. Again, for the feet and he beats Adam Raga, whose victory, in the second round of Andorra, only lasted a week. A triumph for the Spaniard that also helps him take a new leadership shot and get even closer to a new world title.
The TrialGP championship took this weekend to a new appointment that they had never contested before. It was the second time they had visited France this season, although after racing the race at Charade, it was Cahors's turn. And, like the previous one, it would also be disputed with a single route and a single competition day, this Sunday. "It is totally new and this may perhaps give us some options to do a good trial," commented Toni Bou in the run-up to the weekend, so the Honda rider has met his objectives and has done it in a big way: recovering those points that were left in Andorra.
With this Sunday, Bou already scores his fourth victory of the year. On this occasion, the Spaniard has finished his sleeve with a card of only three penalty points. Without a doubt, his best performance in the TrialGP this season, at least in terms of penalties. The victory also took him with a great difference with his rivals because Raga added up to 13 fouls in his sleeve, being the second best in the race this weekend. Another Spaniard, Jaime Busto, completed the podium with one more penalty than the TRRS pilot.
In the absence of the two Spanish events (to be held on September 11 and 12) and the final race in Portugal (September 18), Toni Bou is still the leader. Now, the Repsol Honda Team rider with 112 points, eleven ahead of his main rival for the title, Adam Raga (101 points). A path to his fifteenth world title that undoubtedly leaves very little room for error. Let's hope then that the Spaniard maintains those sensations that he has been able to find this weekend in France, those that are so similar to those he had at the beginning of the season.
Photos from as.com