Blank bullets in La Cerámica
Villarreal and Granada draw goalless in a highly entertaining match in which Foyth was sent off. Dia, Gerard and Molina had good chances.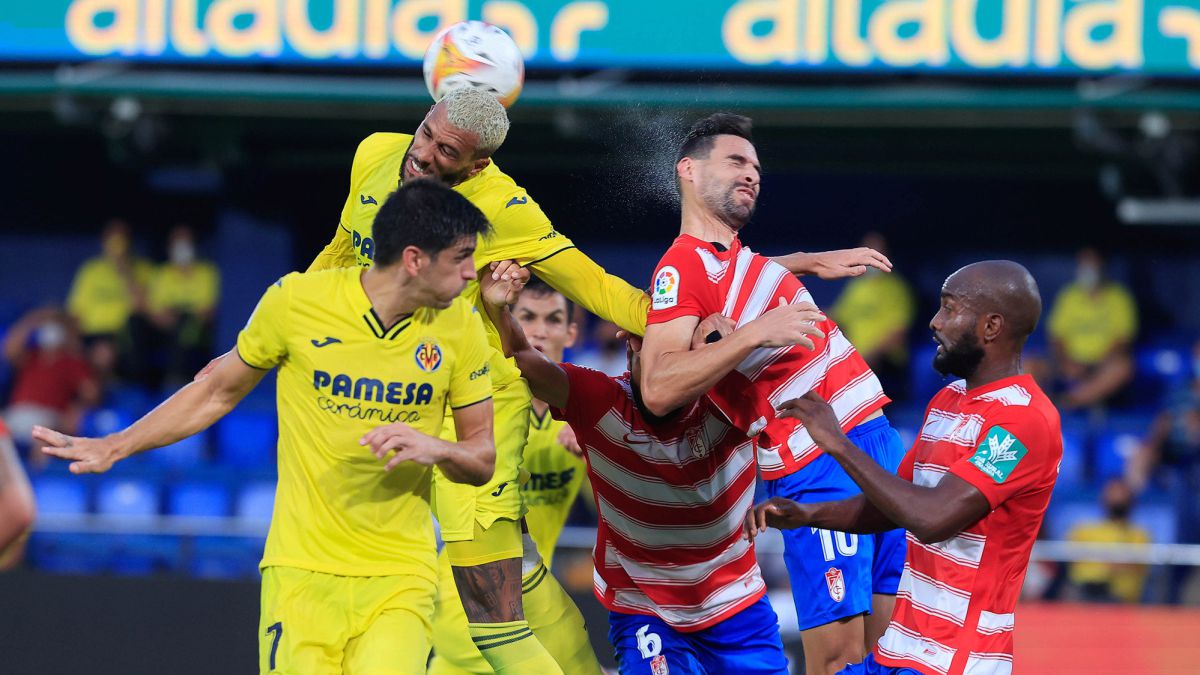 Villarreal have never won in Primera in the opening game of the season at home. And this time, although he waited for the exception to prove the rule, he only made the jinx bigger. He surely deserved better luck, even if it were simply for his daring intentions, but the elite reward marksmanship far more often. If Chelsea left him proud a few days ago and without a cup, this time Granada left him frustrated, without the three points and with the scare in his body with a blow from Molina. Gerard showed details and Dia, hungry. But it was not enough. Alcácer, from the bench, snorted at not having been any of the five changes.
The first half, above all, was played with an improper rhythm of August. Villarreal, with more automatisms and fewer changes, was gradually overtaking rookie Robert Moreno's Granada. He did it based on a well-coordinated pressure by Capoue and a lot of patience looking for holes. And, of course, he did it by clinging to an attack couple that heralds nights of glory. Gerard has found his perfect match in Dia. They have two official parties together and it seems that they became friends in the military. Gerard gave two great assists and the Franco-Senegalese, the best chances (19 'and 34'). Only Luis Suárez realized until that moment that Rulli returned to the goal of the Submarine after his loss due to the damn virus.
The Granada lived off the packaging of Gonalons. And it took him a world to show that new style that he preaches. Doors and Machís seemed lateral. And Bacca's unexpected substitution took the bite out of him. That's why he came out after intermission. The Submarine showed in the Super Cup that it has charged its batteries well in the preseason. But not even the changes gave him wings. The effort of that extension last Wednesday took its toll. Normal to send without gluing. Trigueros had one and rather cleared. Later, despite the renewed energy, it was Granada who could win the game. Rullí likes his new role as the savior and reappeared with the cape. With Foyth sent off in the 82nd minute, Villarreal trembled as Gerard continued to threaten. In the end he sighed and left a reality in the air: it is true that when Pau, Parejo and Chukwueze return, Villarreal will be something else, but a last purchase would not hurt. With tusk and smell.
Photos from as.com