Bidaideak reaches out to two other Afghan players
The club heeded a call for help from Nilofar Bayat, captain of the Afghan Paralympic basketball team, and her husband. Now he wants to help Latifa Sakhizadeh and Sayed Wasim.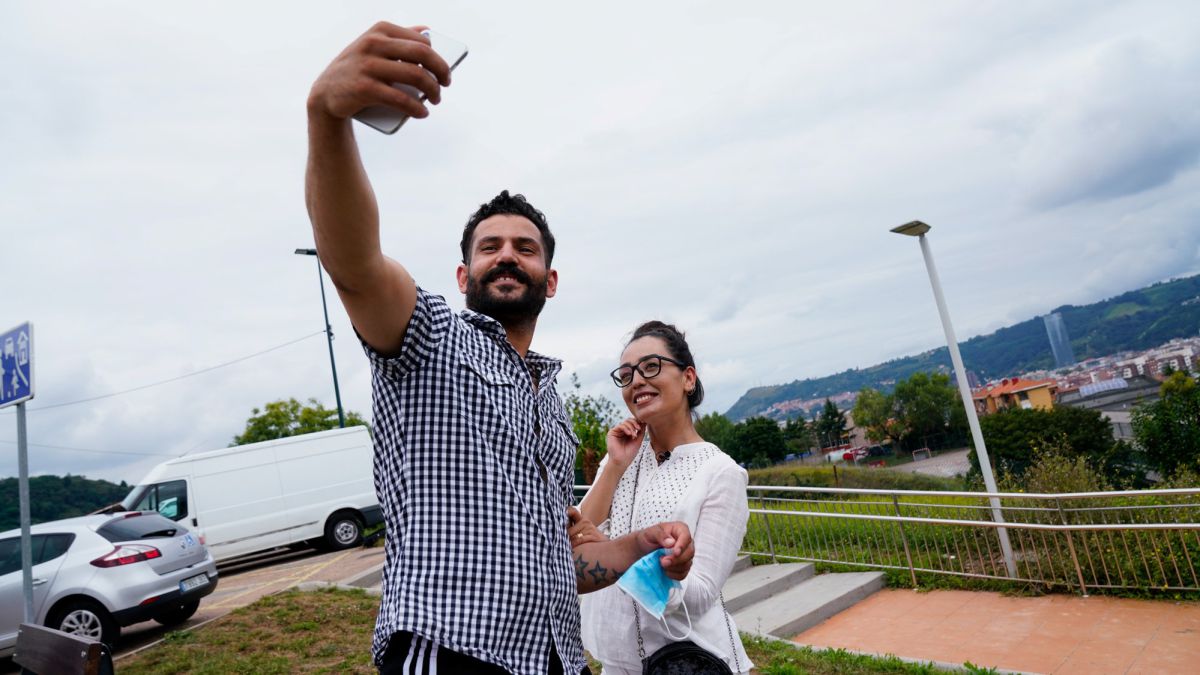 Your name is already a declaration of intent. The Bidaideak Bilbao BSR - travel companions in Basque - is much more than a basketball club. Bidaideak is an association of people with disabilities whose field of intervention is open in many areas, including sport. It has several sections such as cycling, paratriathlon, athletics, shooting ... Although it has been wheelchair basketball that has gained a greater role. The team has been proclaimed champions of the League and Euroleague, but in recent days everyone knows him for having become the lifeguard of Nilofar Bayat, lawyer and captain of the Afghan Paralympic basketball team, and her husband Ramish.
However, the Bidaideak does not stop here. "Our concern now has two other names. Hers, Latifa Sakhizadeh; hers, Sayed Wasim. They have sent us an SOS to the club's email and we have already transferred their expatriation request to the Spanish Government. We know that there are hundreds of cases that there will be like them ... but we already have their names, their gambling licenses and their anguish. Hopefully soon they can be with us and, if they also want, in our League, "its president, Txema Alonso, journalist, told the media. who is covering the Paralympic Games in Tokyo. In addition, he related how his help to the Afghan basketball player was forged: "When we read the message from Antonio Pampliega, about the situation of both, we did not doubt it for a second. We contacted him to send them our encouragement and support and so that they would know that they could count on us if the expatriation to Spain was achieved. We opened the door of our house, convinced that living the situation they were going through, it would comfort them to know that someone was already waiting for them. We have sent our ongi etorri ('welcome') and contacted, again, to make ourselves available to them. Nothing more. No signings, no professional offers. At the time, we only offered them moral support, solidarity and a destination, if they needed it , where to go. The same as we do now ".
The president of Bidaideak Bilbao BSR understands how complicated the situation experienced by the couple last week has been and that he has "many things to think about before resuming the BSR". It is a moment of calm and empathy. "They need time and tranquility to reposition themselves and we are not going to put a court and a ball right away. The time will come when, if they want, let's talk about basketball and their incorporation into our team ... or whatever they want. Of course, we will be happy for them to wear our shirt, but we know that the two of them, because of their symbolic nature, will have the shield of all of us who believe in freedom and equality and, of course, of all the clubs of the Spanish chair basketball, "he wielded.
Photos from as.com