Bezzecchi and Navarro spoil Lowes' local party
The Englishman was on his way to celebrate pole position on his home circuit until eventually he was overtaken by the Italian and the Spanish with a record included.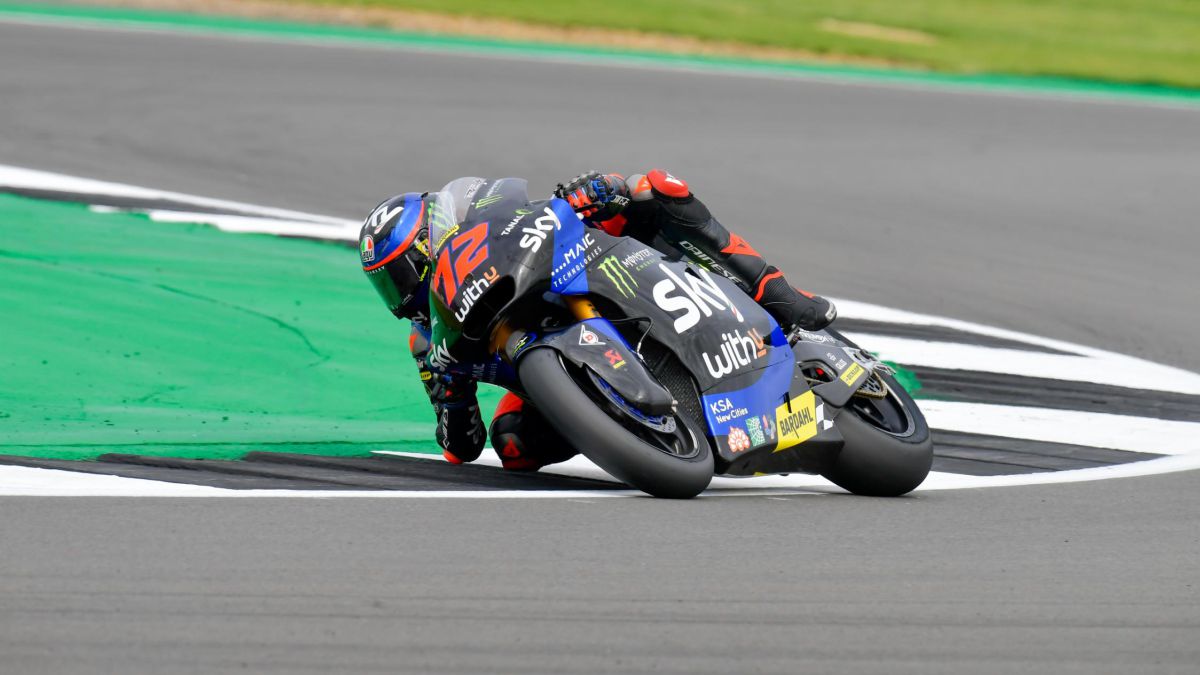 It will be strange not to see Remy Gardner or Raúl Fernández in the first row of a Moto2 grid, but it is that many roosters emerged in Q2 of the British GP and the first three rolled below the Silverstone record. It seemed that pole was going to go to Sam Lowes. The Englishman wanted to be a prophet in his land and marched first when the flag fell, but there were still some drivers on the lap and Marco Bezzecchi and Jorge Navarro took advantage of their last bullet to climb to the top two positions on the grid.
For the Italian it was his first pole of the season, the second in Moto2 and the fourth in his sporting career. He was very alive and brave until the end, without intimidating him at the entrance to the finish line by the tightness that happened to Gardner. As for Navarro, it is a pleasure to see him again among the first places, and even more so now that his future is very much in the air, because his team will arrive next season Aldeguer and, predictably, Fenati, with which the Valencian has to look for a competitive saddle and performances like the one he's signing in England should help him.
The first two of the general classification, separated by 19 points, will start fourth and fifth, this time with Gardner ahead of Fernández, after beating him by 14 thousandths. At his side they will have Di Giannantonio in the second line. Augusto Fernández, Camet and Vierge will leave from the third. From the fourth, Roberts, Bulega and Manzi. From the fifth, Bendsneyder, Ogura and Schrotter. And from the sixth Aldeguer, Luthi and Chantra. Further back, Garzó 20º, Arenas 21º and Ramírez 27º.
Photos from as.com