Bernal: "Yates and I decided that each of us would have a career"
The Colombian from Ineos assures that he feels better than at the beginning of the Vuelta and that they will try to take advantage of the opportunity despite the strength of Roglic.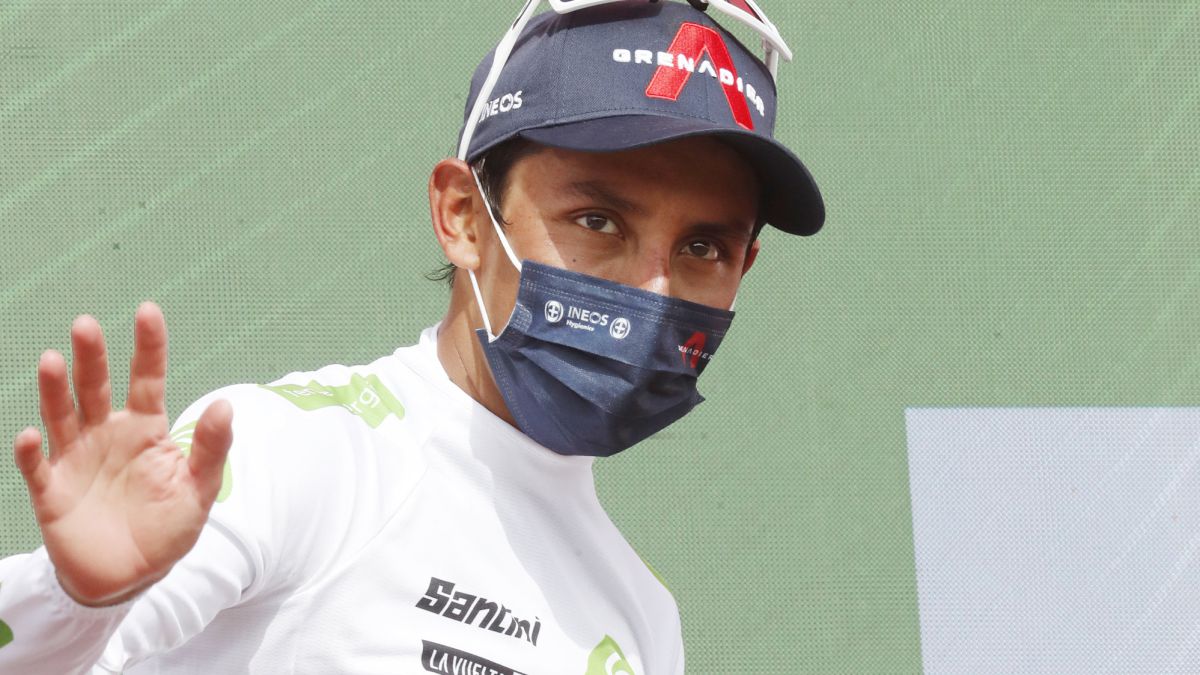 Ineos appeared at La Vuelta with a lineup full of big names, but also with the uncertainty of how they would respond after a long season. For the moment, Carapaz is ruled out for the general classification after spending nine minutes in Velefique, while Egan Bernal and Adam Yates remain in the fight, fifth (at 1:52) and sixth (at 2:07), respectively. The Colombian, who aspires to a Giro-Vuelta double, is cautious: "I have lost almost two minutes and it is difficult to think about winning, but this race is very hard and anything can happen."
For Bernal, his climb to Velefique, in which he left 1:05 with Roglic, was good. This Vuelta, in which he already warned before starting that it was unknown, is going well. "I'm calm about how I did it. I can't attack if I don't have the legs for it. Adam Yates and I had agreed that we were going to help each other, but then we realized that it was better for each of us to do their race. Him with his own pace. and I with mine. I understand that if he goes better it is difficult to tell him to wait for me, on the contrary, if I had had to wait for him, it would not have been easy either, "he commented.
Still, he does not close doors, he just wants to compete and see if his level is "to be second, third or sixth", or even if they manage to have an option to assault the red one. "The important thing is to have two cards among the first. I have a very good relationship with Adam Yates and we will go day by day. Roglic has not shown any weakness so far, but we have to wait and see if we have any chance." What you can see is "with better rhythm and more confidence." In La Vuelta no one dares to rule out Ineos.
Photos from as.com