Benzema, renovation and Pichichi
The Frenchman has approved his renewal with Madrid and wants to thank him with his first Pichichi in the League. Without Messi, he has more options than ever ...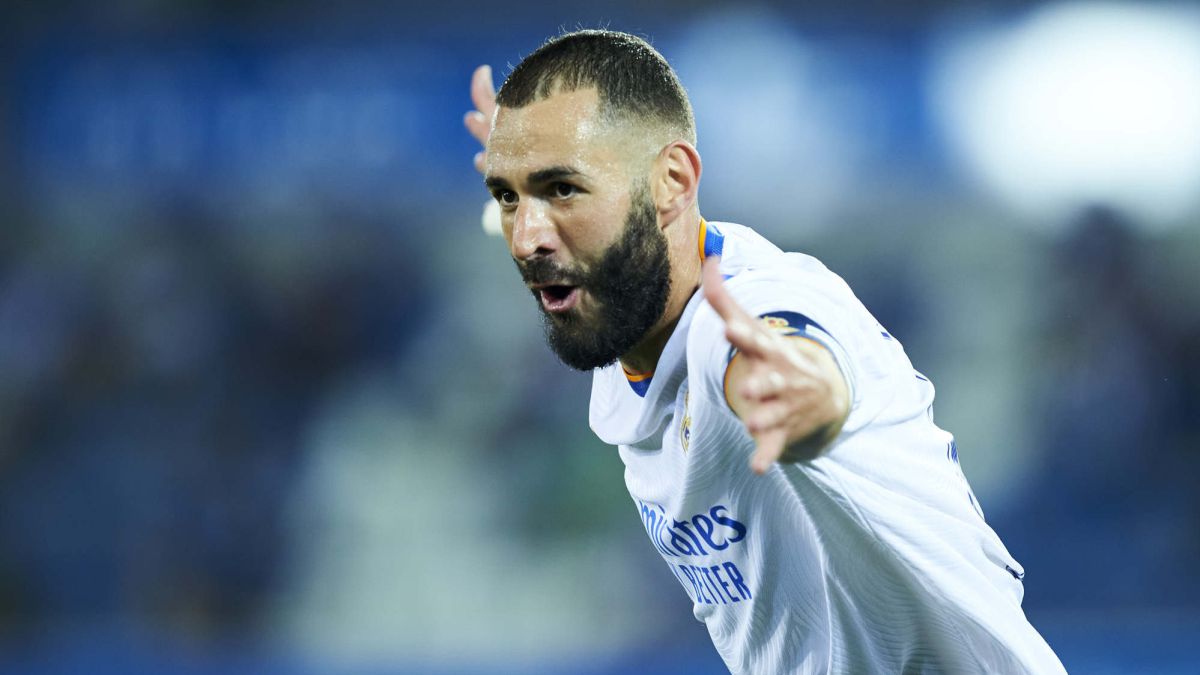 The immediate future of Real Madrid passes through Benzema. His goals are gold for the team, he acts as captain (although in theory he is the second after Marcelo) and is the perfect bridge to Mbappé. That is why Karim and the white club have approved their renewal until 2023, ready to be announced, and the Lyon striker wants to thank him with a challenge that he had never had before: he has real options to win the Pichichi in the league for the first time time in the 12 years he has been in Concha Espina ... 444 444
First, your future, paint white. Benzema told his representative months ago that he trusted Real Madrid and Florentino Pérez and that for his part, he would put all possible facilities. It has been the easiest negotiation of all the recent renewals because Karim has not tried to impose contract years or amounts. The attacker himself was receptive in public last March before the second leg of the Champions League against Atalanta. "If the president wants to renew me, my door is open."
And Madrid has called. Although Benzema's physique seems better than ever (in the last three seasons he has only lost a total of 12 games due to injury), the fact that he turns 34 on December 19, together with the enormous climate of trust between the entity and the footballer, makes it possible that renewing year after year fits both parties. The tune is absolute and Benzema has not used his obvious sporting power as Madrid's top scorer in the last two years to harden the negotiations. His loyalty is absolute.
Karim has matured personally and footballingly and still has challenges. One is to get his first top scorer in Spain now that he is more open than ever without Messi. Luis Suárez, Gerard Moreno and En-Nesyri appear as great potential competitors without prejudice to the emergence of some cover and with the exception of the forward Groguet (who scored 23 goals, like Karim) the Madrid forward was ahead of them last season.
Benzema's double in Vitoria without pre-season matches to be able to shoot because of the coronavirus helps him to start ahead of everyone from the first day and reinforce his candidacy, amplified by his new role as official Real Madrid penalty taker. When it came to the throws from eleven meters, which are usually key in the fight for Pichichi, the Frenchman had to content himself with being in the shadow first of two ultra-specialists such as Cristiano and Ramos.
Karim 2023 looks for the Pichichi. Until Mbappé comes and who knows if Haaland, this Real Madrid is his.
Free from the yoke of Cristiano and Messi
Benzema has been spreading his wings since he was forced to take the scoring reins of post-Cristiano Real Madrid and far from wrinkling, he has taken his best version. One that can take you to the Pichichi. Karim saw his figures diminish due to the predatory eagerness of his Portuguese teammate and his duel with Messi that triggered the league goals of both cracks. That epic battle took everyone else ahead. Since Benzema arrived at Madrid, only once has anyone other than Cristiano or Messi finished as the top scorer. It was Luis Suárez (40 goals in 2015-16). Benzema wants to be next ...
Photos from as.com