Barcelona closes its squad waiting for what Gasol says
The confirmation of Nigel Hayes, who has sealed a deal for one season, completes the Barcelona squad for next year.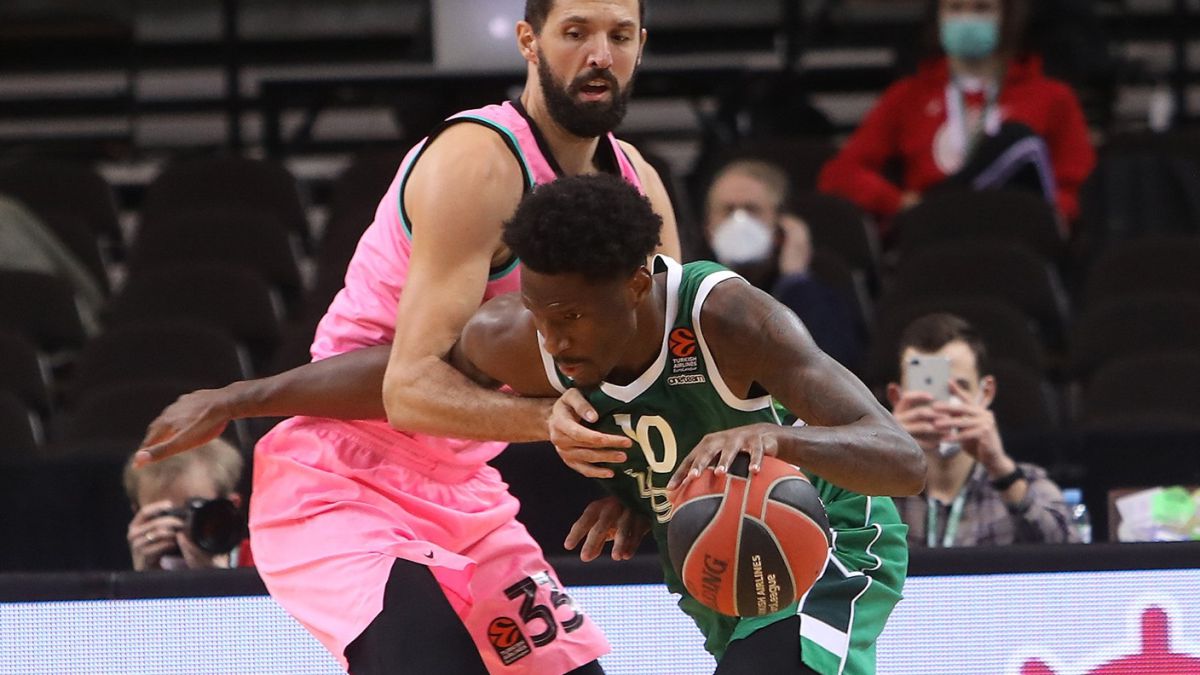 Barcelona will be able to prepare for the demanding season ahead, in which it has a very high level after winning the Cup and League and reaching the Euroleague final in the past, knowing all the pieces with which is going to count. The squad is closed in the absence of an unforeseen alteration and at the expense of what Pau Gasol decides about his continuity in the world of basketball as a player.
This occurs after the confirmation of the last missing piece, an eaves. And, again, the Catalans will once again have a trusted figure from Sarunas Jasikevicius, who begins his second campaign as a coach in the Catalan city from September. Nigel Hayes is the chosen one and also becomes the fourth summer reinforcement of the group.
It is the profile that was wanted after the exits of Hanga and Claver, two colorful players in the position of '3' and who contributed more physical capacity to the squad. Hayes pulls more towards the profile of Claver, who could alternate his position with that of power forward if required. The signing of Gabriel Deck was tried, which would have been a real pitch for the Catalans, but the impediments were too many and Hayes' option was more affordable.
The agreement with the player is for a single season, until June 2022, as announced by the club in the official statement.
Nigel Hayes is an American from Westerville, Ohio, who trained at the University of Wisconsin. Despite not being chosen in the 2017 Draft, we have seen him with opportunities in teams like the Lakers or the Raptors. He is now 26 years old (2.03 meters tall) and comes from the Zalgiris de Kaunas, the team in which he met Sarunas Jasikevicius in the 2019/20 season. His other European basketball experience to date was with Galatasaray. It stands out for its power but it also comes from averaging a 44% success rate in triples and a PIR of 9.8 in the Euroleague, which is why it contributes in various facets of the game.
The club's financial difficulties, which have led Leo Messi to leave the club and which are still to be resolved, leave little margin for sections, such as basketball. Another hole could be filled on the outside, but it is not the plan for the above reason. Hayes will be, except for surprising news, the player who completes the squad, which is as follows: Nick Calathes, Nico Laprovittola, Rokas Jokubaitis; Kyle Kuric, Álex Abrines; Cory Higgins, Nigel Hayes, Sergi Martínez; Nikola Mirotic, Rolands Smits, Pierre Oriola; Brandon Davies, Sertac Sanli.
Photos from as.com