Barça-Valencia and Tenerife-Madrid, for the first title of the year
The matches are played on September 11 and the final, the next day. The women's Super Cup, which is also played in Tenerife, will be on the 18th and 19th.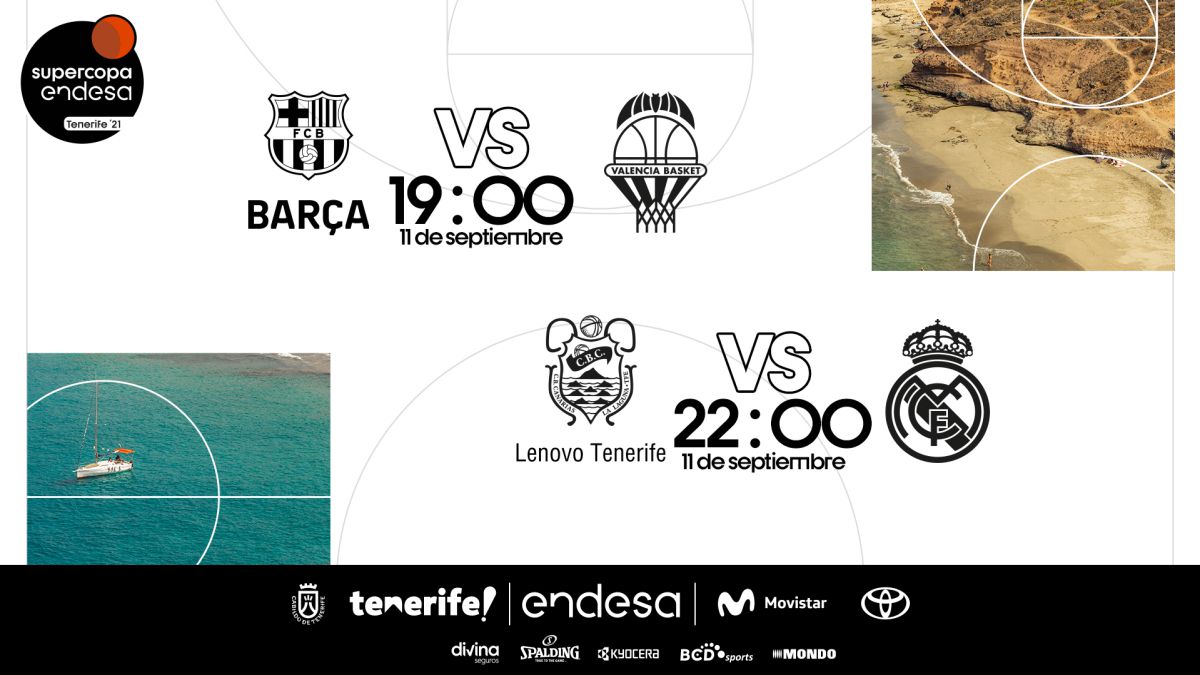 Barça and Valencia Basket will meet in the first semifinal of the Endesa Super Cup after the draw for pairings, held today at the Club Náutico de Tenerife, and in which it has also been resolved that Lenovo Tenerife will face Real Madrid in the second meeting. The tournament, which will be held at the Tenerife Santiago Martín sports pavilion on September 11 and 12, will mark the beginning of a new Endesa League campaign.
The Blaugrana team, champion of the Endesa League, and the 'taronja' will be in charge of opening the tournament at 7:00 p.m., Spanish peninsular time, while the madridista, defending champion, will repeat the 2020 duel with the Tenerifean at 22:00 . The final will be on Sunday 12 at 6.30 p.m.
The president of the ACB, Antonio Martín, the president of the Cabildo de Tenerife, Pedro Martín and the vice president of the Cabildo de Tenerife, Enrique Arriaga were present at the draw ceremony.
The Women's Super Cup will be held on September 18 and 19
The Santiago Martín Pavilion will also be the stage, in this case on September 18 and 19, of the Endesa Women's Super Cup, as announced on Tuesday by the Spanish Basketball Federation (FEB) after the decision of its Executive Committee.
"The FEB has granted the organization of the LF Endesa Super Cup to the candidacy of CDB Clarinos, the only one presented in a timely manner, so the first three official matches of the season will be played at the Santiago Martín de San Cristóbal Pavilion in La Laguna, "said FEB.
In this way, the Tenerife team, which will make its debut, will be one of the four participants in the first tournament of the season together with Perfumerías Avenida, league champion, Valencia Basket and Spar Girona. The semifinals will be on Saturday 18 at 18:00 and 20:30 (peninsular time) and the final on Sunday 19 at 19:00.
Photos from as.com