Barça-Valencia and Tenerife-Madrid, for the first title of the year
The matches are played on September 11 in Tenerife, at 7:00 p.m. and 10:00 p.m. respectively, peninsular time, The final, the next day.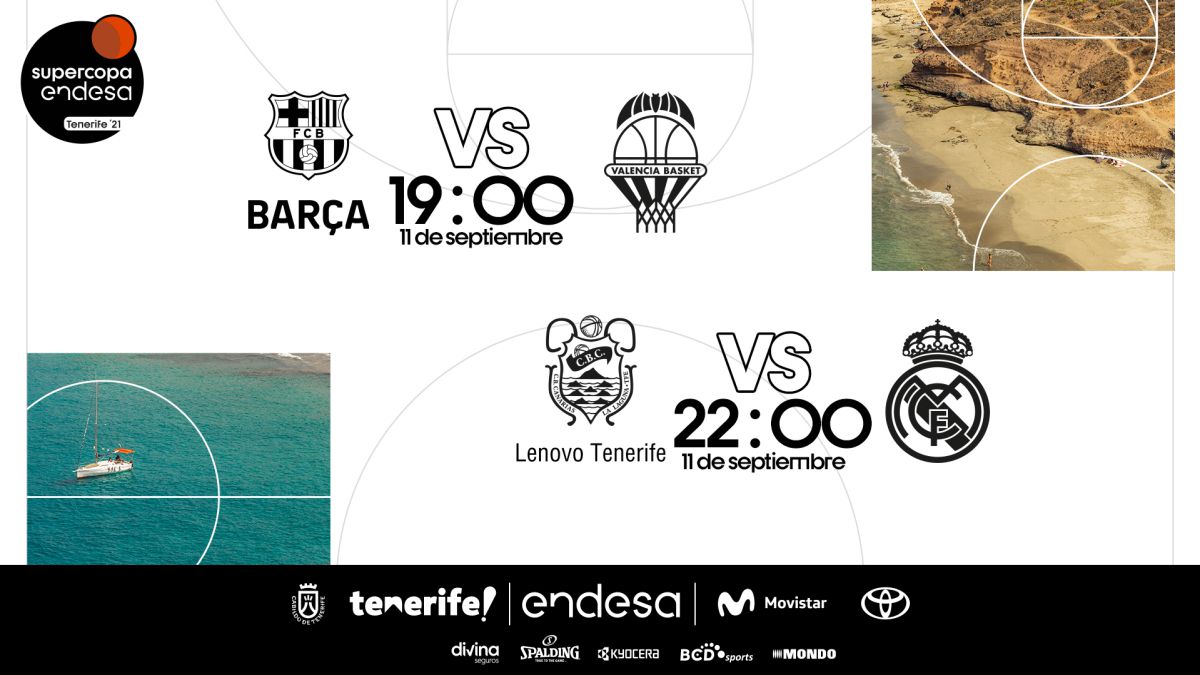 Barça and Valencia Basket will meet in the first semifinal of the Endesa Super Cup after the draw for pairings, held today at the Club Náutico de Tenerife, and in which it has also been resolved that Lenovo Tenerife will face Real Madrid in the second meeting. The tournament, which will be held at the Tenerife Santiago Martín sports hall on September 11 and 12, will mark the beginning of a new Endesa League campaign. The first match will be played at 19:00 CET and the second semifinal at 22:00.
The president of the ACB, Antonio Martín, the president of the Cabildo de Tenerife, Pedro Martín and the vice president of the Cabildo de Tenerife, Enrique Arriaga were present at the draw ceremony.
Photos from as.com